Home runs are up in baseball and it's awesome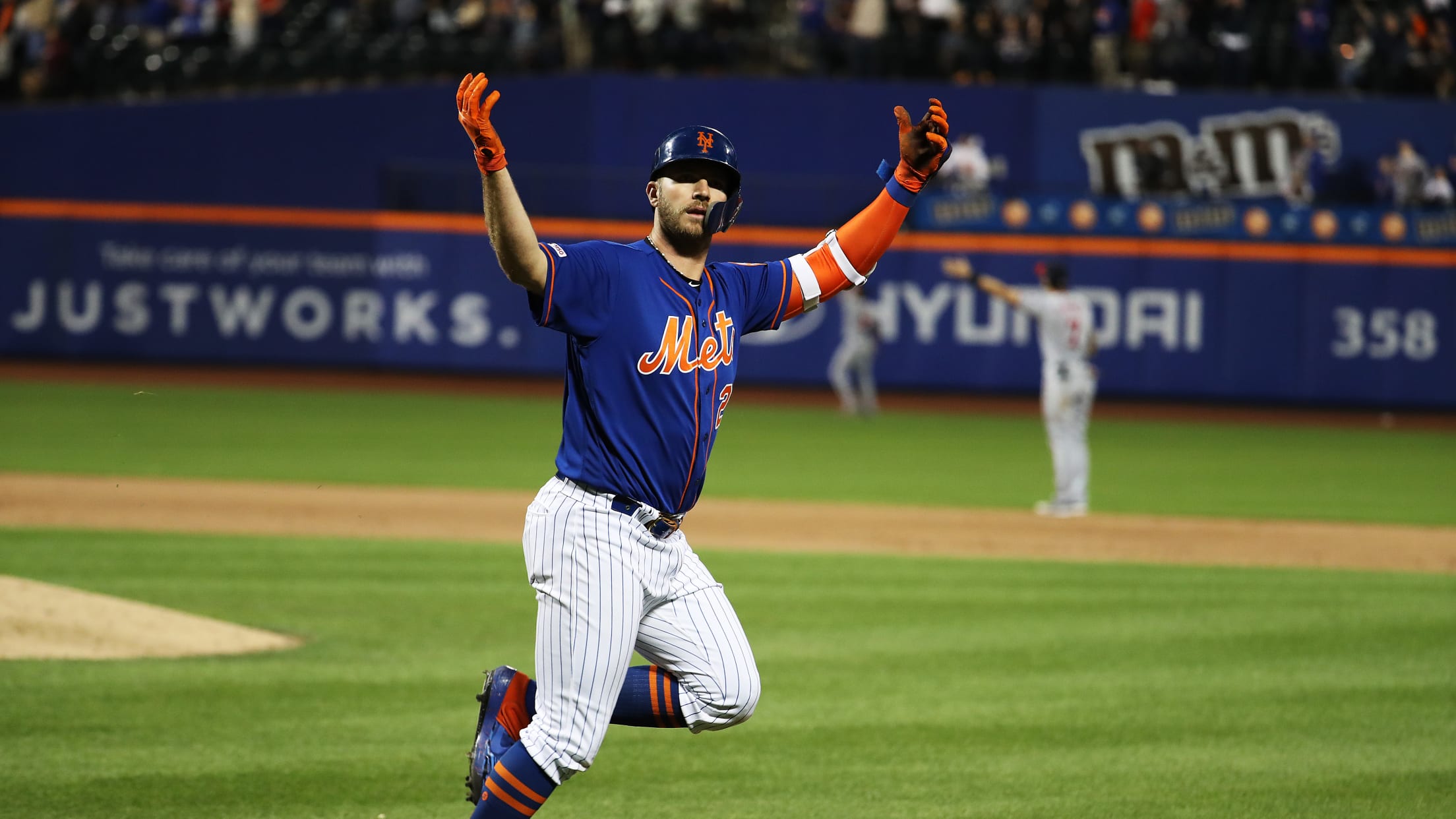 Maybe you've heard, but home runs are flying at the highest rate we've ever seen.
Yes, the euphoric athletic feat that players call "the greatest feeling the universe has to offer," the sound that makes every single soul jump out of their seats at ballparks across the country, the soar that causes 60-year-old men to absolutely lose their minds at the sight of them, is on the rise.
There's been some mammoth blasts in the year of 2019. See Joey Gallo or Seattle's Babe Ruth incarnate, Daniel Vogelbach. Holy god, Daniel Vogelbach, what do you eat?
There's been some excellent celebrations. Look at Tim Anderson or Yasiel Puig or Derek Dietrich's Michael Jordan shrug after ripping three in one game.
Josh Bell has been blasting balls into rivers.
Pete Alonso rocketed this missile across a pool.
Bryce Harper hit one into space.
Cody Bellinger and Christian Yelich are entering Barry Bonds territory.
But it's not just these big dinger hitters hitting dingers. It's also guys like Tommy La Stella -- the utilityman, who had 10 combined homers over the last five seasons, has 12 this year. That's more than Angels teammates Mike Trout and Albert Pujols.
Renato Núñez, dropped twice last year by two teams in less than a month, has 13. They've both been nice surprises and fun to watch -- especially for fanbases whose teams are playing sub-.500 baseball.
It seems that, through some extra homework, players have learned how to better launch pitches into the stratosphere. It reminds me of that scene in Deep Blue Sea, when the scientist says "As a side effect, the sharks got smarter." The sharks ate Samuel Jackson and everybody else. Hitters will continue to mash and bash until baseballs cry for them to stop.
So, go to a game. Or watch on TV. You might see a home run, or two, or three. You might see it from your favorite player, or some guy off the deepest part of the bench -- pinch-hitting in extra innings to put a satisfying end to a warm summer night. Maybe it'll be a pitcher? Maybe it's a young superstar you'll tell people you saw at the beginning of his promising career.
The most exciting play in sports is more rampant than ever before, and that's pretty fun.
Matt Monagan is a writer for MLB.com. In his spare time, he travels and searches Twitter for Wily Mo Peña news.
Teams in this article:
Players in this article:
Topics in this article: