Tim Anderson's bat flip sets off fireworks on the field and online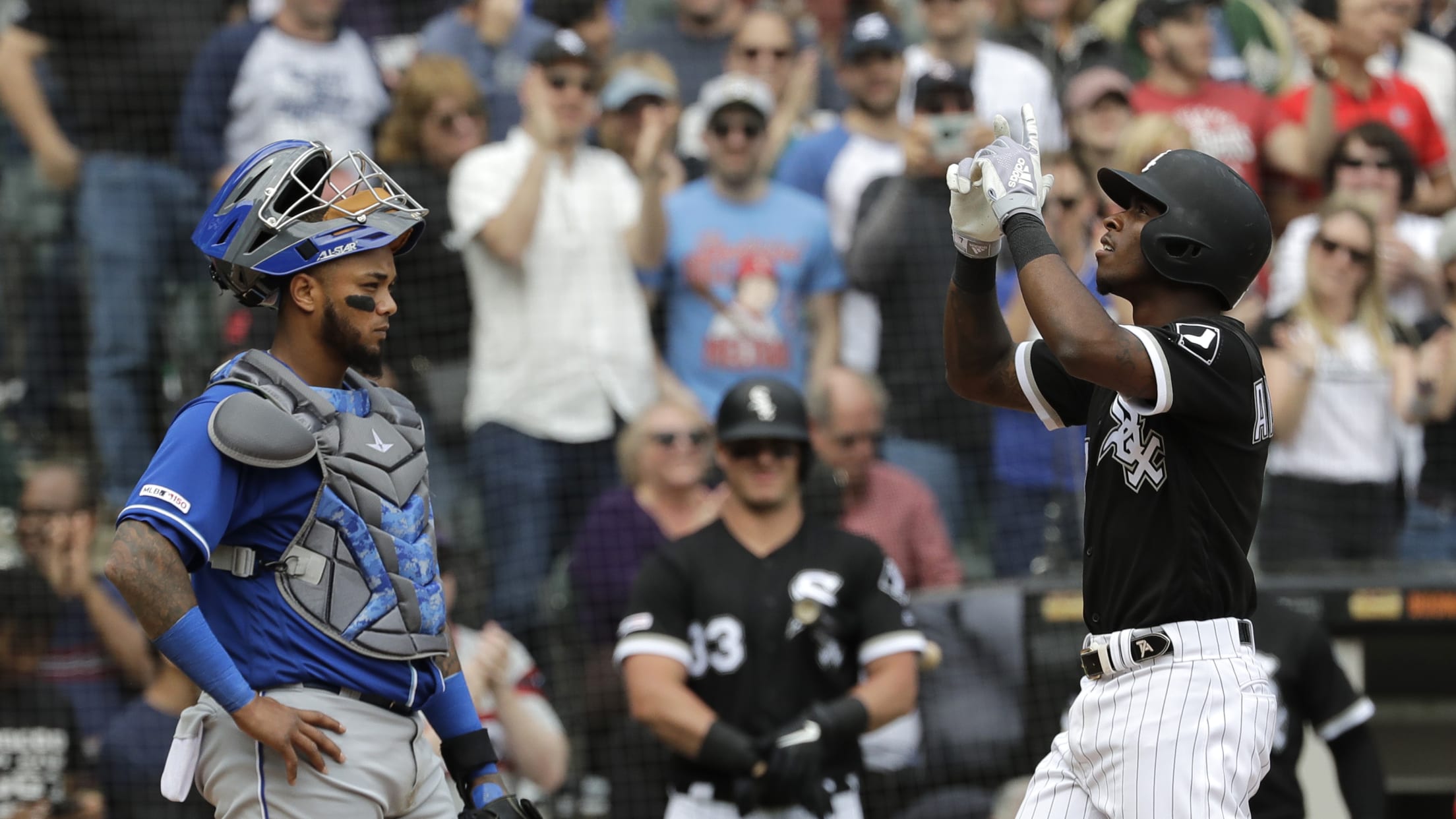 On Wednesday afternoon, the Royals beat the White Sox in extra innings, 4-3. Hunter Dozier hit a go-ahead home run to lead off the 10th inning to give the Royals the win, so obviously the story of the game centered around a home run -- just not the one you think.
White Sox shortstop Tim Anderson got the scoring going in the 4th inning with a two-run home run that he absolutely crushed. He was understandably fired up.
🗣️LET THE KIDS PLAY. pic.twitter.com/VDUSiQpawx

— Cut4 (@Cut4) April 17, 2019
The story didn't end there. When Anderson came back to the plate again in the 6th, Royals starter Brad Keller let him know how he felt about the celebration. Everyone else quickly followed suit.
Benches clear in Royals-White Sox after Brad Keller hits Tim Anderson in the 6th inning. pic.twitter.com/u9IhZ56AvP

— MLB (@MLB) April 17, 2019
This isn't the first time this season we've seen benches clear after a team took exception to what they saw as a player being a little too into their own home run. Usually when these things happen, players get ejected, fines or suspensions are issued ... and things -- more or less -- end there. Players go home, decompress and come back the next day with a clean slate.
That's not at all how this went down. In fact, the conflict spread beyond just the Royals and White Sox. Here's Blue Jays outfielder Randal Grichuk, apropos of nothing, weighing in on related issues:
Guys are getting a little excessive on pimping HRs, on meaningless HRs too. Act like you have done it before, one time.

— Randal Grichuk (@RGrich15) April 17, 2019
Anderson didn't think it was a stretch to interpret it as commentary on the events from his game.
Guy, are you really responding to my tweet... SMH. It wasn't intended for anyone specific but clearly you responding shows you're guilty of something 💯

— Randal Grichuk (@RGrich15) April 18, 2019
But it wasn't Anderson against the world. In fact, Grichuk's teammate came to his defense:
FACTS. But when I shimmy or dance after a big strikeout, they have to be ok with it! Lol https://t.co/6uTL7ZrqQZ

— Marcus Stroman (@MStrooo6) April 18, 2019
And Reds pitcher Amir Garrett also jumped in. Bear in mind that Garrett literally played college basketball at St. John's University.
I feel like a lot of baseball players couldn't survive playing another sport. Why do people get mad for batflips? Your feelings hurt? Lol imagine somebody dunking on you and and talking mess right in your face. You just gotta get even..

— CountOnAG (@Amir_Garrett) April 18, 2019
My take. He batflips cool. You take it to the chin and wear it. But next time you face him. Strike him out, and do whatever you gotta do. Fist pump, moonwalk, cartwheel. Do whatever. I'm all for it. Both ways. lol

— CountOnAG (@Amir_Garrett) April 18, 2019
So last tweet on that. So anyone who faces me and hits a bomb. I expect you to admire your work lol.. but just remember when I get you back I will admire mine as well... ok I'm done.. lol

— CountOnAG (@Amir_Garrett) April 18, 2019
Now, you may be wondering why this is still a topic for debate. Isn't this part of the whole "Let the Kids Play" thing that everyone loved during last year's postseason?
Unsurprisingly, that single commercial wasn't both the start and end of the conversation about the "right way" to play the game. That much is clear from the fact that there was another "Let the Kids Play" campaign for Opening Day.
As Anderson's bat flip -- and Derek Dietrich's staredown before that -- clearly shows, two commercials do not mark the end of a conversation.
While that debate continues, the kids are going to keep playing. And if the first weeks of this season are any indication, it's a lot of fun when the kids play.
Teams in this article:
Players in this article:
Topics in this article: