Freddie Freeman's mic'd up All-Star at-bat against Justin Verlander was must-see TV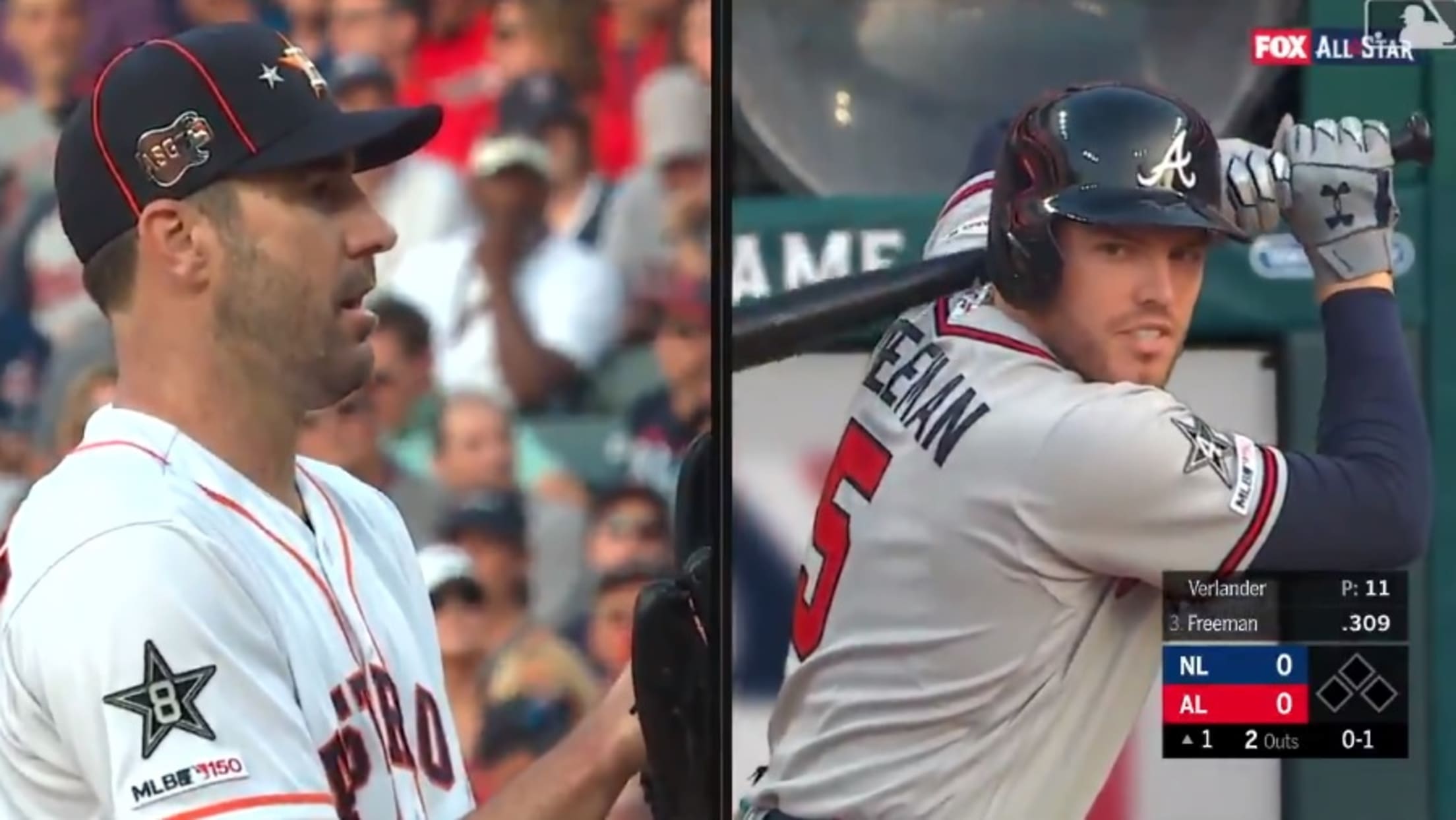 The latest editions of the All-Star Game have made an effort to add a little more levity to the mix. In 2017, Nelson Cruz paused an at-bat to have Yadier Molina take a selfie of him with umpire Joe West, and in 2018, we saw various players wearing microphones in the outfield.
So, what's the logical next step to mic'd up players on defense? Mic'd up players at bat, of course. The broadcast found a pretty good person for the innovation, too: Freddie Freeman.
The affable Braves first baseman had a microphone on for his first-inning at-bat against AL All-Star starter Justin Verlander. Take it away, Freddie
Freddie Freeman might have a future in broadcasting. 😂 pic.twitter.com/siDHZLf4jk

— MLB (@MLB) July 10, 2019
Sorry, Freddie, but Verlander is such a competitor that he's wasn't going to groove a pitch to you, even in an All-Star Game. It was worth a shot, though!
FOX later had Christian Yelich and Cody Bellinger mic'd up in the outfield in addition to Freeman at first. Hopefully, these experiences will lead to more interactive mid-game interviews like this. I want to hear Clayton Kershaw as he's trying to strike someone out. I want to hear Mike Trout on first base plotting to steal second.
And of course, I want to hear Mookie Betts say "I ain't getting this one, boys" again as he chases a fly ball. Bring it on.
Teams in this article:
Players in this article:
Topics in this article: