Joey Votto loves hitting so much he was practicing his swing while on first base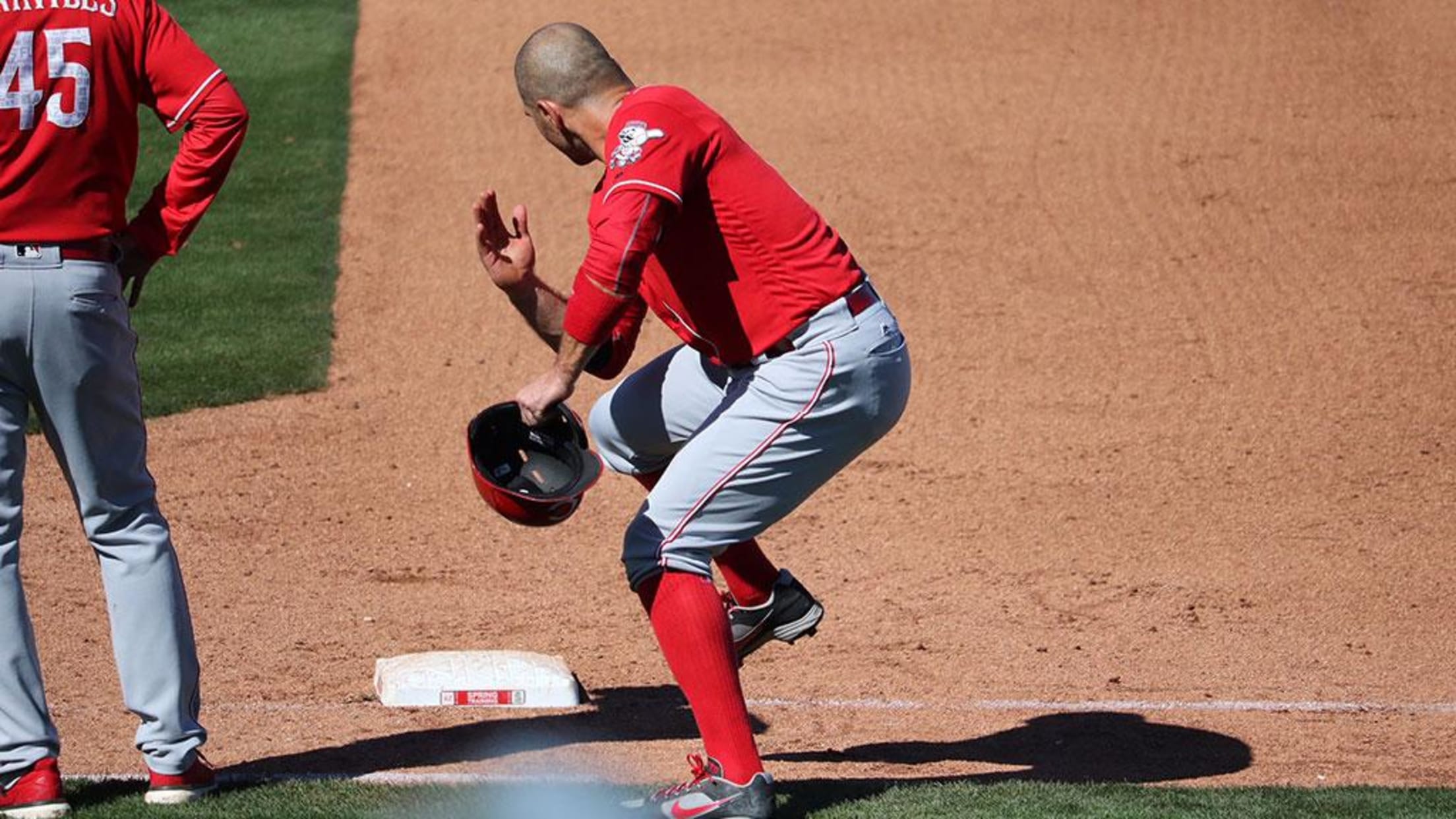 When it comes to hitting, Joey Votto knows a thing or two. During an in-depth and mesmerizing interview with MLB Network recently, he made you stop, watch and listen to everything he had to say in terms of offense. As modest as he was when Eric Byrnes called him the best hitter in baseball, he proved something -- he might be one of the hardest workers in the game.
During Sunday's Reds-Mariners game, the first baseman continued to master his craft from behind the scenes:
He never skips a beat:
Joey Votto never misses a chance to work on his craft. pic.twitter.com/hDvT68Vv15

— MLB (@MLB) March 11, 2018
The career .313/.428/.541 line is just one of the indicators of Votto's talents.
Pay attention to what he's doing, kids.
Teams in this article:
Players in this article: