Joey Votto was a bit displeased with a foul-ball-reaching Reds fan but made amends in style
Whether stomping on unwelcome paper airplanes, faking out souvenir-hungry Phillies fans (or Nationals fans) or generally being himself, Joey Votto is a free spirit on the field.
In the Reds' 7-5 win over the Cardinals at Great American Ball Park on Tuesday, the latest chapter in Votto's ongoing saga unfolded and it was ... really something.
In the top of the seventh, Votto ranged over toward the wall in pursuit of a foul pop off the bat of Stephen Piscotty. While leaning in, a Reds fan more or less got in his way, and Votto couldn't help but hide his frustration. Thankfully, as seen in full atop this post, Votto made sure this story had a happy ending:
Sure, Votto could have just signed a baseball and handed it to the fan -- but he opted to inscribe "Thanks for being so understanding when I acted out of character" AND took a selfie.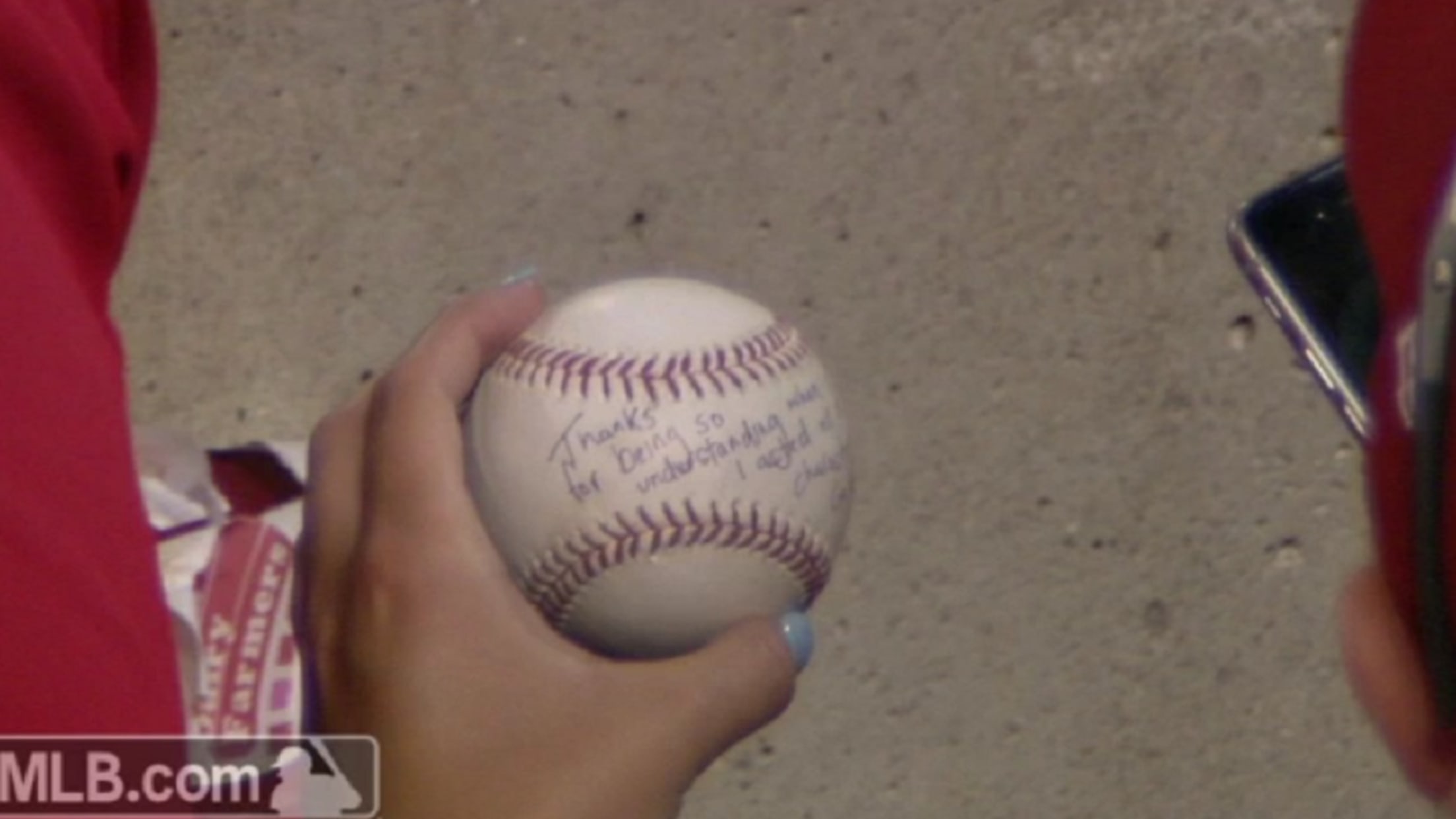 That's pretty cool, and that guy has a fun story to tell his friends and family, thanks to an incident that will live on in Votto lore forever.
After the game, Votto shared his take on the whole scene:
As eventful as Votto's exchange with the fan may have been, it wasn't even the night's most explosive moment ... that came from Scott Schebler, called up before the game and inserted in the lineup just in time to do this:
Teams in this article:
Players in this article: