John Jaso fell into the stands chasing down a foul and looking for a nap spot, probably
In the fifth inning of the Pirates-Reds game at Great American Ballpark, John Jaso ran over to the stands, ostensibly trying to catch Eugenio Suarez's foul popup. He leaned over the railing a little too far and ended up like this for a brief moment: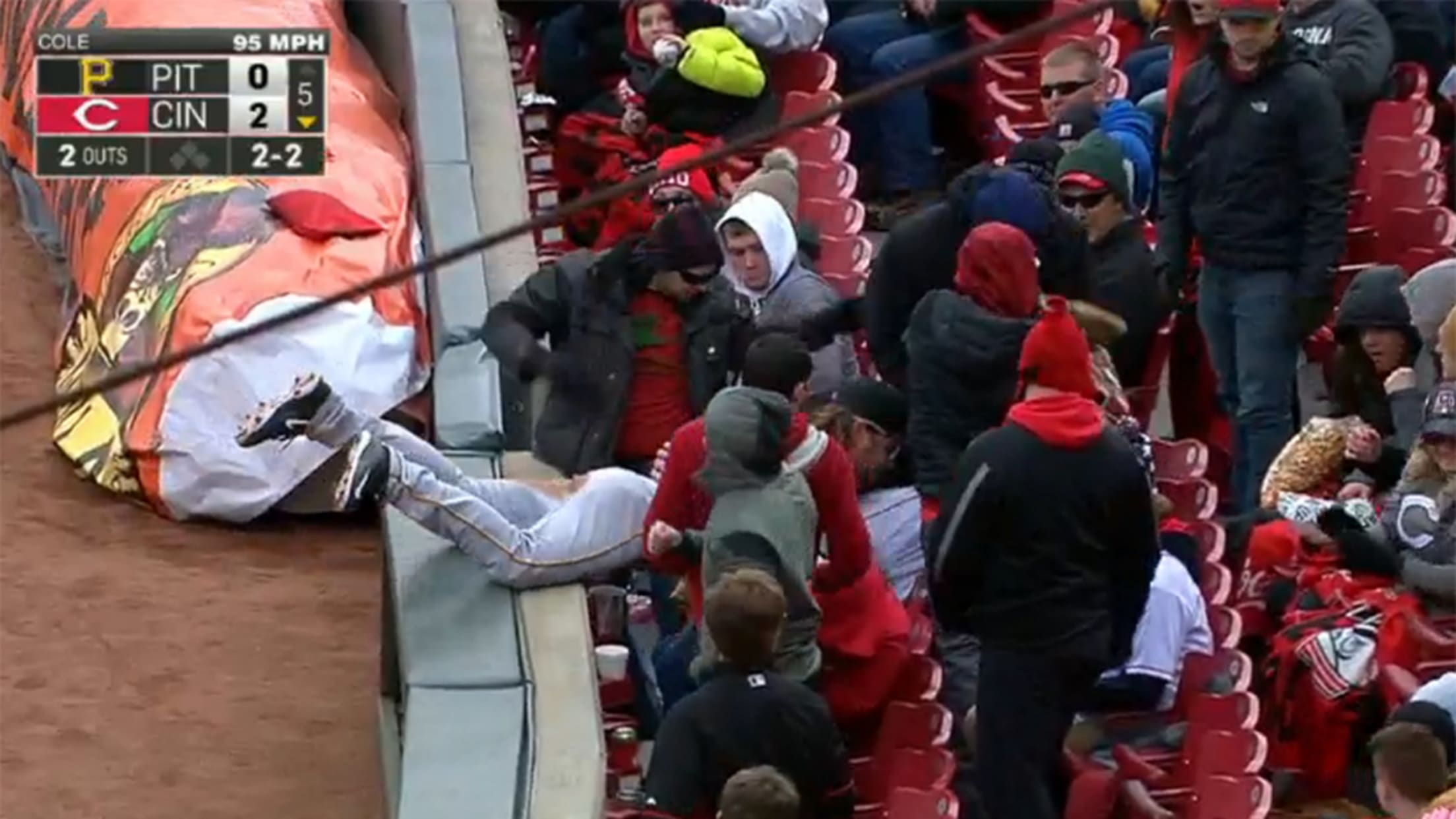 If we didn't know better, we'd say Jaso was using the popup as a convenient excuse to scope out sweet nap spots around the ballpark, maybe considering sneaking a power nap in between innings. Hey, it works for Fernando Rodney.
Unfortunately, it seems he came up short on both accounts. He didn't come up with the ball, and Suarez ended up walking (and scoring on Brandon Phillips' line drive later that inning). He also got up quite quickly, immediately realizing, probably, that napping on those nice Reds fans would not be the most conducive to rest.
But he did thank the Reds fan he toppled for entertaining his quest:
Better luck next time, John.