Jonathan Lucroy keeps an article calling him one of the 'hottest players in MLB history' near his locker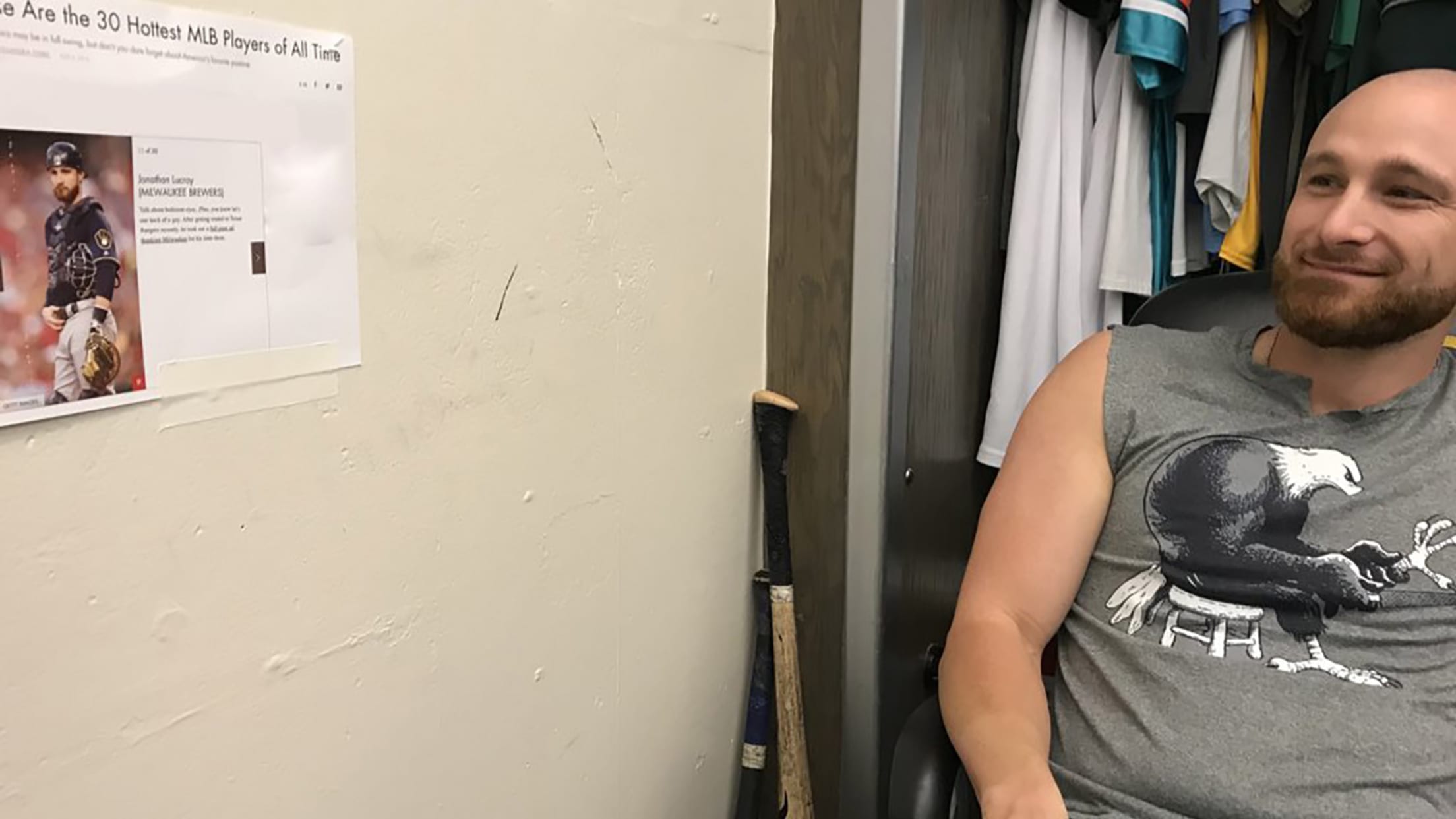 Most workspaces are filled with a combination of work equipment, family photos and bizarre tchotchkes from inside jokes. If you're A's catcher Jonathan Lucroy, you keep something much more important: A printout from a "Cosmopolitan" article that called him one of the hottest players in MLB history.
Just look at the proud catcher:
.@JLucroy20 has many pieces of art and photos on his wall. There's one piece he's extremely proud of:

A screenshot from a 2016 Cosmopolitan article that claimed he was in the top 30 hottest players in @MLB history. 😍😂 pic.twitter.com/4enc89Tpb6

— Oakland A's (@Athletics) September 7, 2018
Hey, why shouldn't he be proud? He's ranked No. 23 all-time! I also hope he keeps this in his wallet and anytime he's asked for ID, the article casually falls out.
It's not the only thing that hangs near Lucroy, though. Given a spot next to a large, blank wall when he joined the team, the catcher has taken to filling it with art. That includes a large "Pardon my swag," sign, the classic "Hang in There, Baby" poster, photos from big A's games this year and a portrait of Lucroy drawn on a balloon by closer Blake Treinen. Guess Lucroy just inspires people.
Teams in this article:
Players in this article: