Zach Davies gave Chase Anderson the perfect gift to commemorate a very awkward slide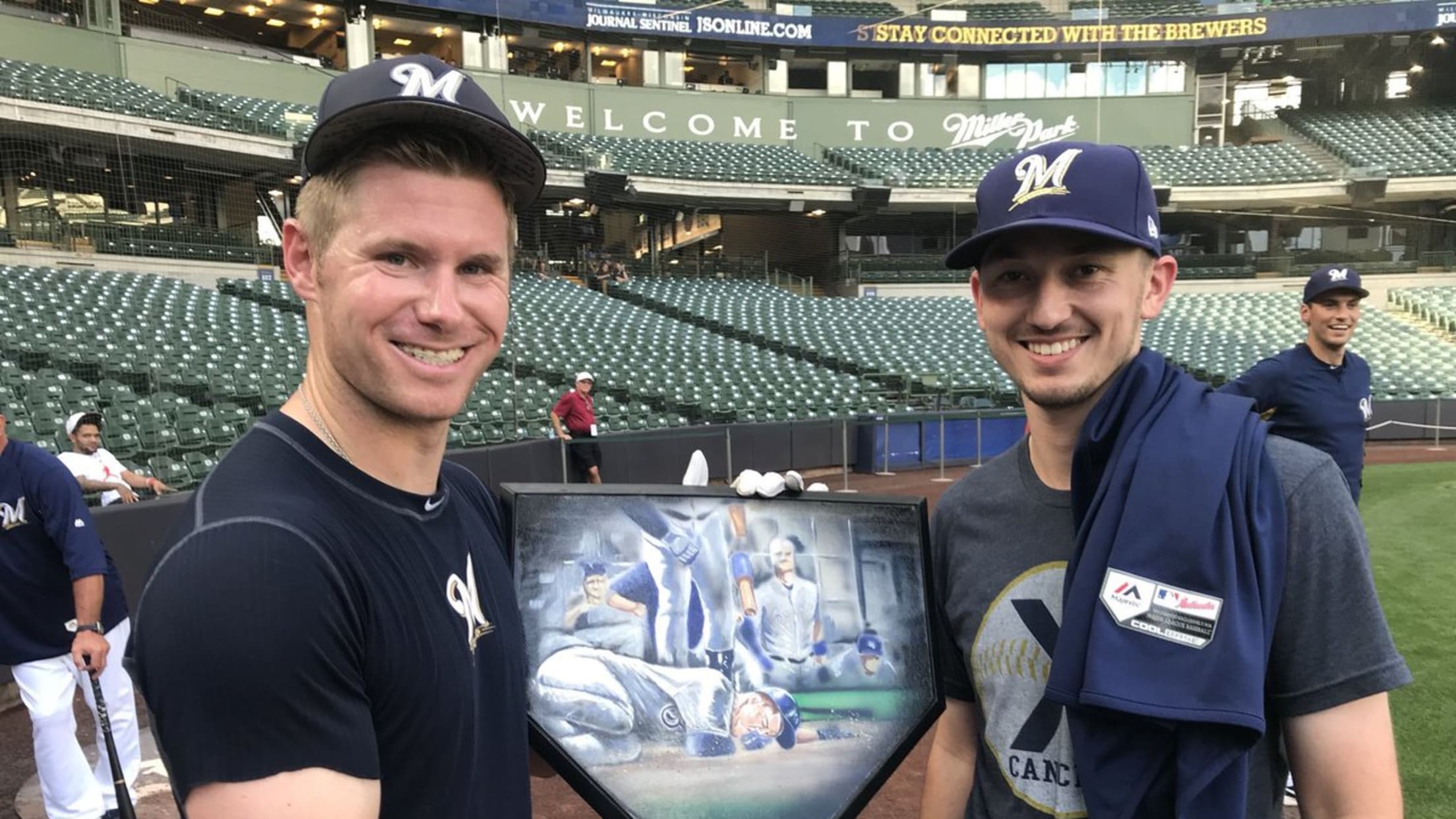 Zach Davies wanted to make sure Chase Anderson had a gift to remember a moment that occurred back in March -- an awkward slide.
The slide at home was off Christian Yelich's first hit as a Brewer, and the team's first run of the season, during Milwaukee's Opening Day matchup against the Padres. But take a look at how awkward it actually was:
Orlando Arcia said he believed Anderson "wanted to touch the plate with his nose."
To commemorate the slide, Davies gifted some artwork that showed off the slide perfectly -- nose touch and all:
.@ChaseAnderson87 scored the #Brewers 1st run of the season with a... unique slide. @ZDavies3 gave him this plate to commemorate the experience. #PlayersNeverForget pic.twitter.com/czzXeujb4Q

— Milwaukee Brewers (@Brewers) September 4, 2018
"I think the biggest thing was, my decision-making was late and I went down late to slide and didn't have my feet where I needed to have my feet," Anderson told MLB.com's Adam McCalvy following the slide. "I think my left foot hit the plate and slipped a little bit, and I had to brace myself with my left hand and I hit my nose. That jarred me up a little bit."
Don't worry, the Brewers pitcher was fine, but that didn't stop his teammates from joking he should be bubble-wrapped next time he approaches the plate.
Equipos en este artículo:
Jugadores en este artículo: