The NLCS will feature two best friends … playing on opposing teams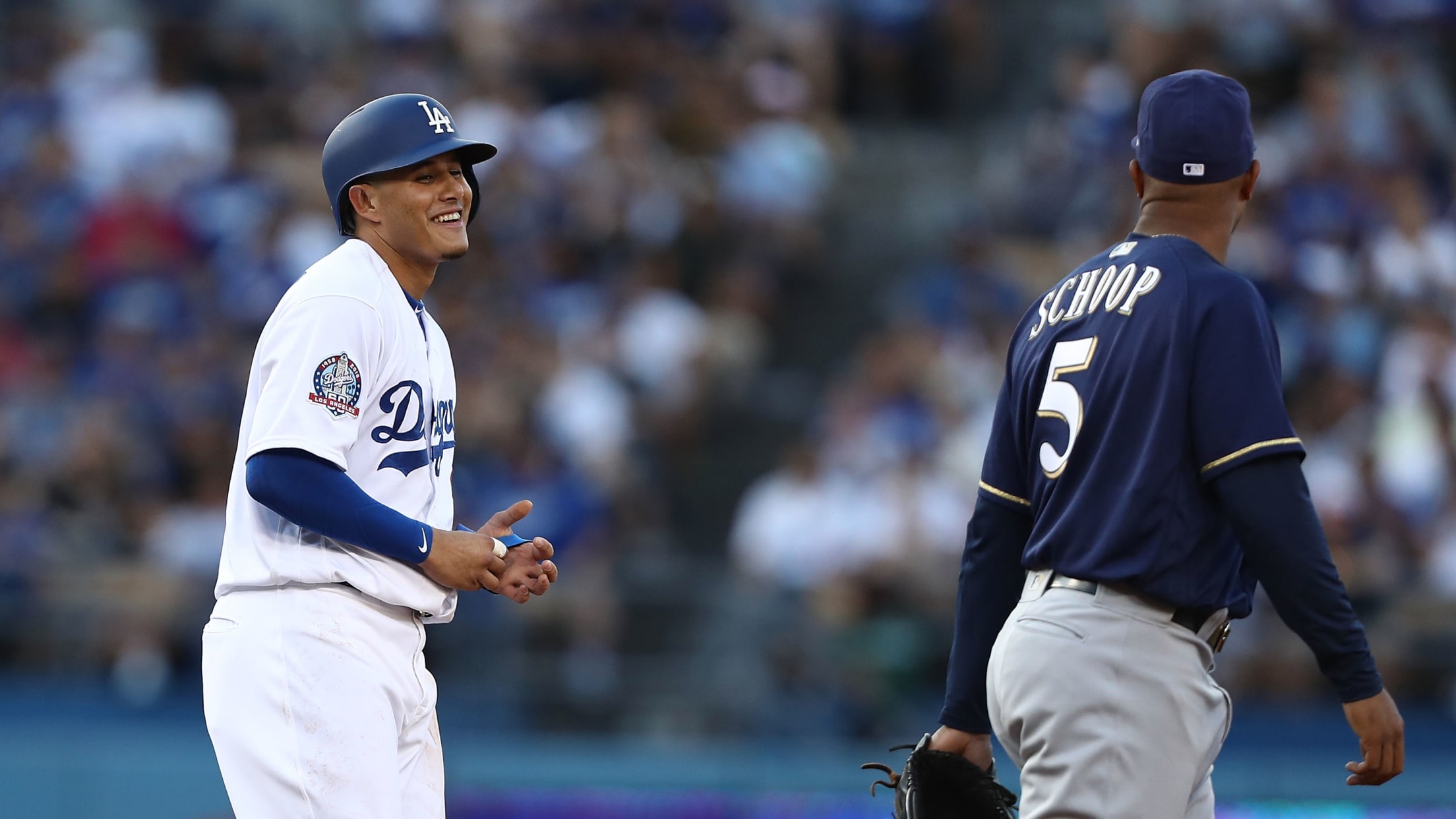 during the MLB game at Dodger Stadium on August 2, 2018 in Los Angeles, California. (Victor Decolongon)
There are two players participating in this year's NLCS that probably didn't anticipate being in this position back in Spring Training. That's because they weren't even in the National League.
Dodgers shortstop Manny Machado and Brewers second baseman Jonathan Schoop began the year on the Orioles, the team that developed them and watched them flourish across six seasons together in the big leagues. Now, a few months removed from being traded to two different National League contenders, these two friends will square off for a chance to play in the World Series.
It's safe to say Machado has been looking forward to this opportunity:
Jonathan Schoop and Manny Machado are great friends. After Schoop was traded to the Brewers, "[Machado] was the first one who texted me, and told me, 'I'm going to see you again. I'm going to play against you and I'm going to beat you, so you know.'"

— Adam McCalvy (@AdamMcCalvy) August 1, 2018
Less than a year apart in age, the two infielders have been best friends ever since they were first teammates in the Minor Leagues in 2011. Their tenures with the Orioles provided many hilarious moments together, many of which involved their signature handshake:
Although sometimes, that handshake can lead to a little roughhousing:
Other times, Machado has gotten a little too excited:
Schoop and Machado also have a history of styling together:
The two talked extensively about their friendship on MLB Network in July 2017:
Based on their history together, it was no surprise that their first encounter on the field as opponents was rather entertaining:
Only one half of this best friend pairing will move on to the World Series. But you can be sure whichever one loses will be cheering on his best friend in the next round no matter what.
Teams in this article:
Players in this article: