After striking out on a tough changeup, Adam Jones commended Chris Paddack on the filthy pitch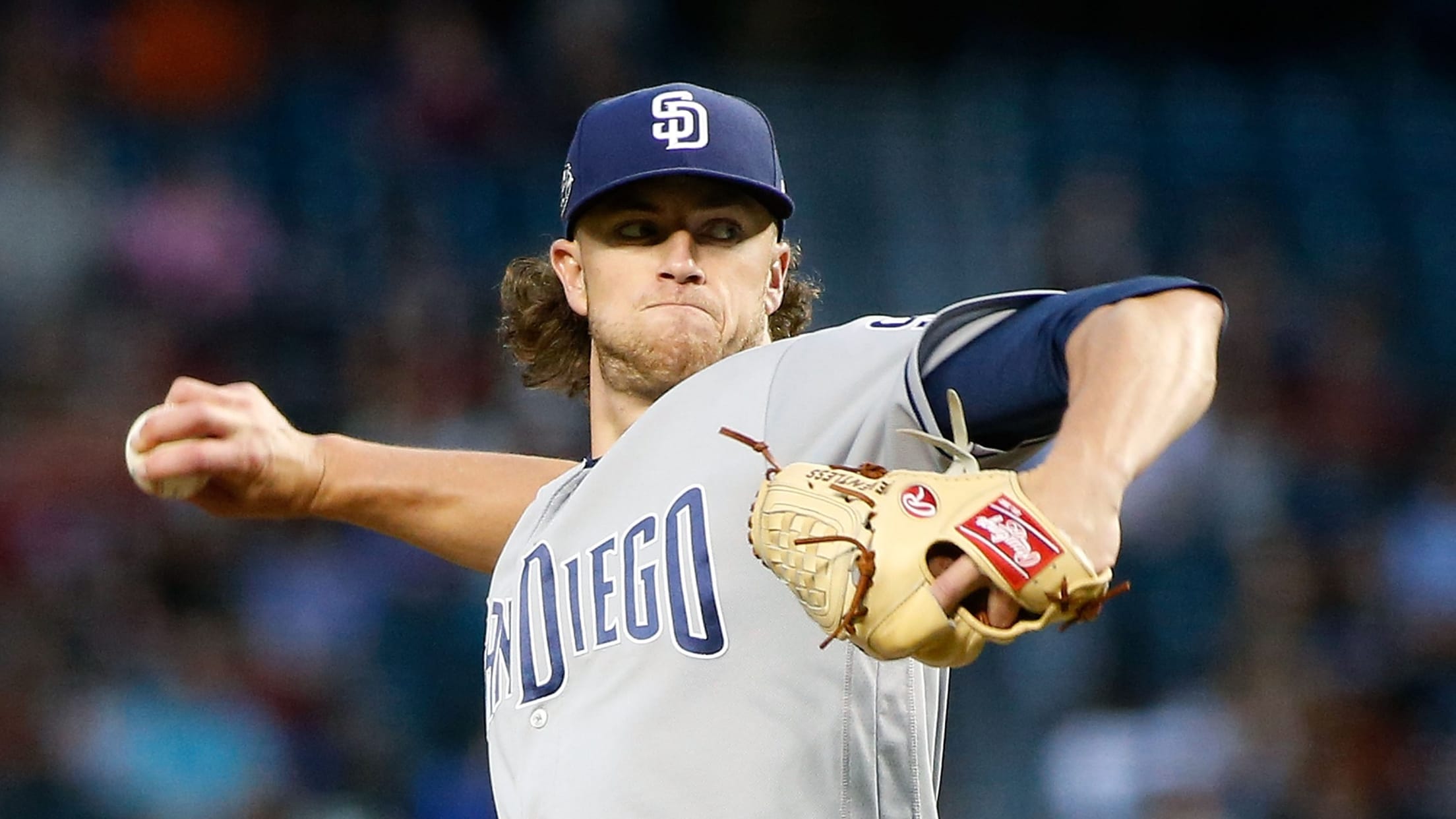 Padres rookie right-hander Chris Paddack is one of the franchise's prized prospects, and he's turned heads so far in his young MLB career with his array of pitches.
Paddack's arsenal was on full display Friday night at Chase Field as San Diego battled the D-backs, as he struck out Adam Jones with a particularly unfair two-strike changeup.
Upon swinging and missing at the offering, Jones took time out of his post-strikeout routine to essentially say to Paddack, "Man, that was a great pitch, kudos to you, sir!"
"Heck, I'm not even mad, that's amazing."

- @SimplyAJ10, probably pic.twitter.com/6qFchMuYtU

— Cut4 (@Cut4) April 13, 2019
Nobody wants to strike out, but when you're thrown nonsense like that spinning, morphing offspeed pitch by a talented young hurler like Paddack? All you can do is tip your cap, really.
Adrian Garro joined MLB.com in 2016. Throughout his travels, both Bartolo Colon and Vin Scully have placed their hands on his shoulders. Not at the same time, though. That'd be amazing.
Teams in this article:
Players in this article:
Topics in this article: