To celebrate his Major League debut, Chris Paddack and his family dressed as cowboys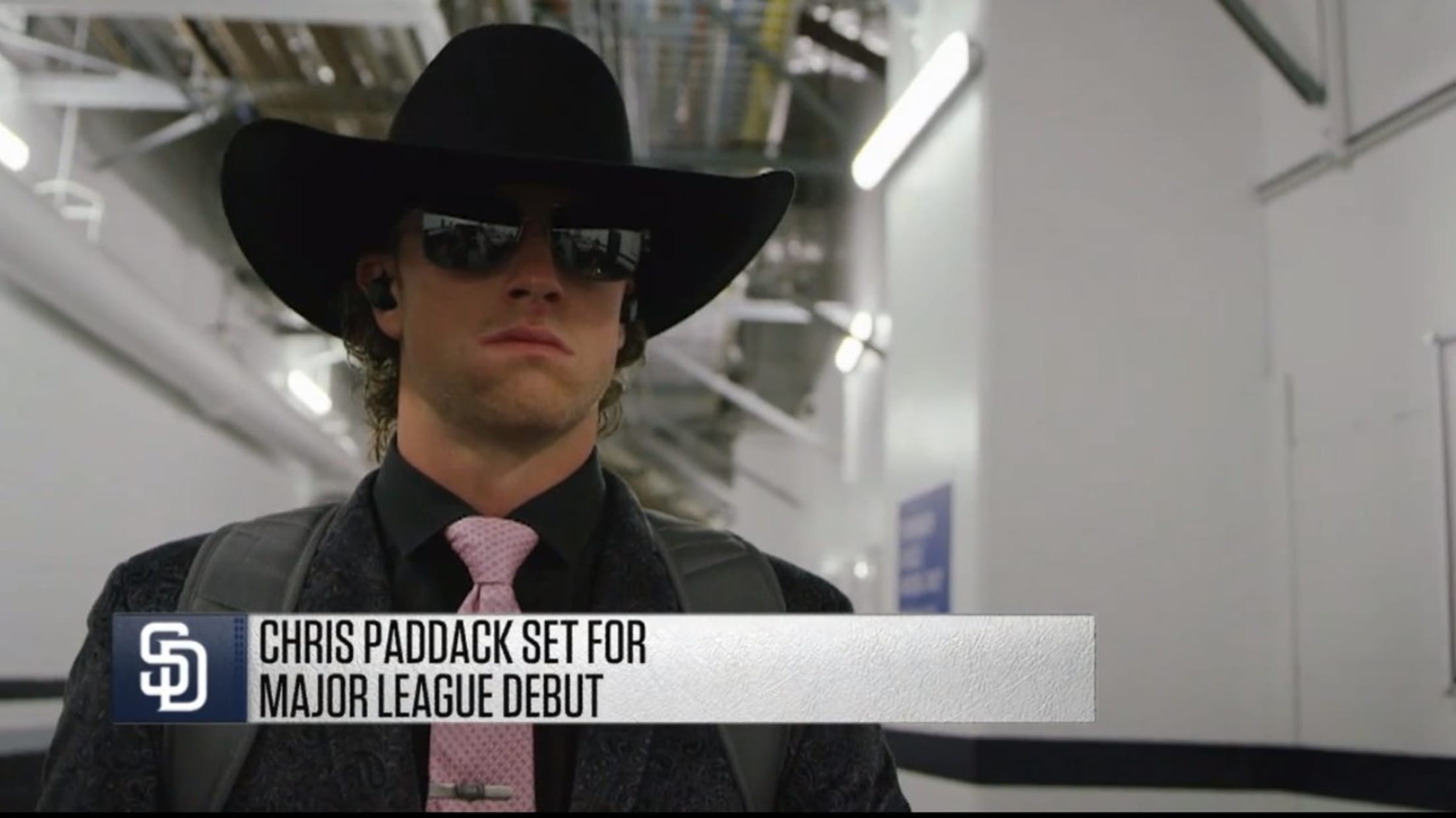 Everyone wants to make a good impression on their first day at work. You probably wake up a little earlier than you normally would, make sure to eat a good breakfast and don your freshest clothes.
Baseball players are no different, except for the fact that a Major League debut also can involve an entire entourage of family and friends. For Padres pitcher Chris Paddack's debut, they all dressed to the nines to make a good impression, starting with the man himself walking in looking like the protagonist in a Western movie.
Suited, booted and ready to debut... pic.twitter.com/WYT9DfQWKP

— San Diego Padres (@Padres) March 31, 2019
His family and friends weren't able to get jerseys and shirseys to support their favorite player. So, they just showed their love by adopting his fashion sense.
Chris Paddack's friends and family here to take in his major league debut, donning cowboy hats and boots in lieu of Paddack jerseys, which aren't available yet pic.twitter.com/t3JSMDx2ZZ

— Annie Heilbrunn (@annieheilbrunn) March 31, 2019
Paddack's effort to bring his best on his first day on the job didn't stop with his outfit. On the mound, he struck out the side in his first inning of work, showing off a changeup that had Giants hitters off balance.
Chris Paddack, Wicked 85mph Changeup (K'ing the Side) and Pitching with Emotion. 🔥 pic.twitter.com/Vq0EZBWjIP

— Rob Friedman (@PitchingNinja) March 31, 2019
After the game Paddack was able to catch up with his fan section to heartwarming results.
A special moment for the Paddack family 😍 pic.twitter.com/WnLUOzUcHB

— San Diego Padres (@Padres) March 31, 2019
Our only wish is for Paddack to keep the cowboy outfit in his rotation beyond his debut. Who needs a jersey when a cowboy hat serves the same purpose?
Eric Chesterton is writer for Cut4. He particularly enjoys bunts against the shift, stolen bases and celebrating his birthday with mascots at the ballpark.
Teams in this article:
Players in this article:
Topics in this article: