Jose Altuve tried to pull off a hidden-ball trick by stashing the baseball in his pocket
The Astros were down, 2-1, to the Brewers in the third inning on Sunday, and Chris Carter had just doubled with one out. Jose Altuve knew he had to try something to keep Milwaukee from expanding its lead.
So, he did what others had tried before him -- some successfully, others less so. It is a desperate measure for desperate times. A move that can turn a man into a legend, instantaneously.
The hidden-ball trick.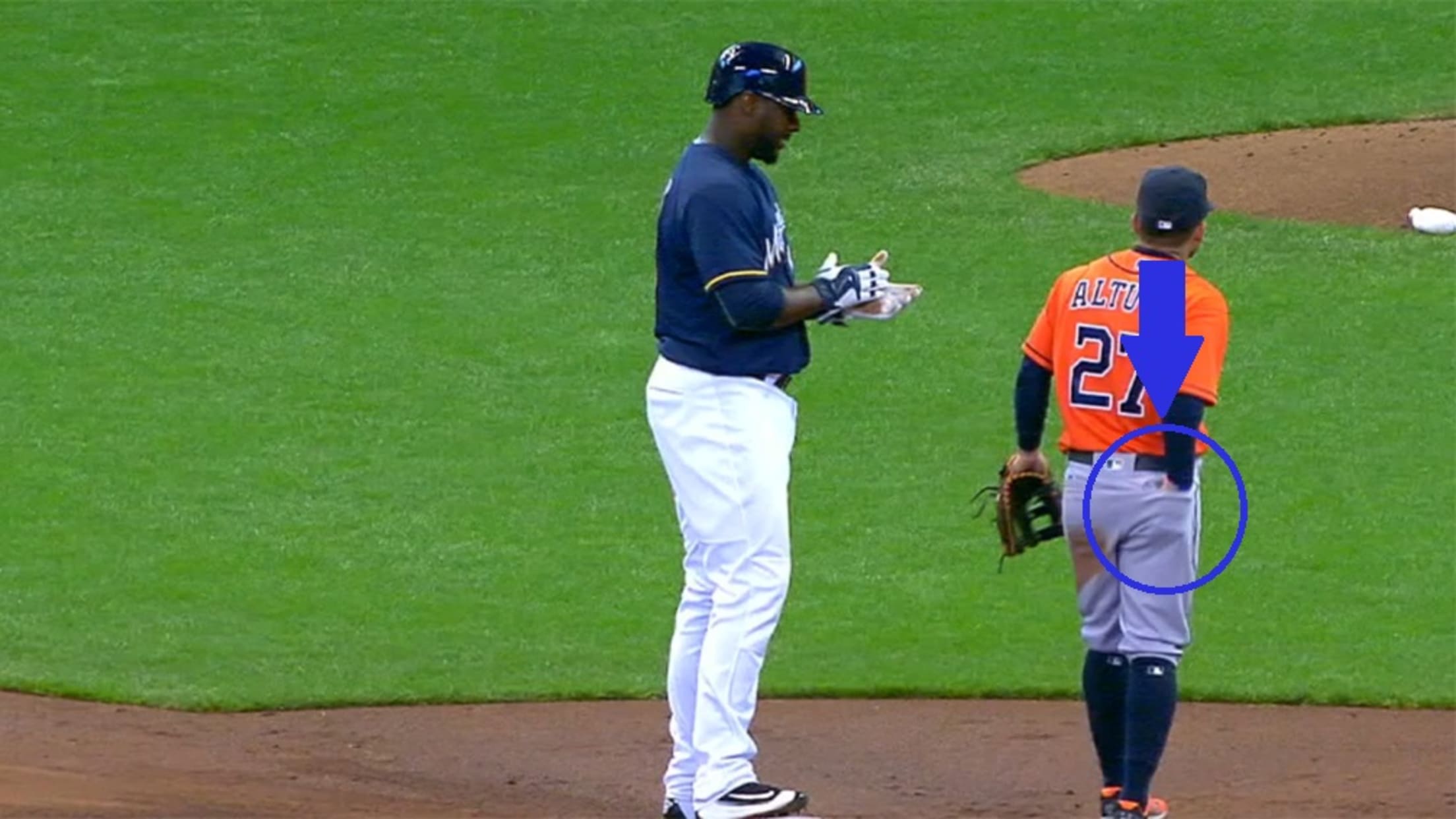 He slipped the ball into his back pocket, hoping to catch an unaware Carter stepping off second base and giving him just enough time to apply the tag. Had it worked, Altuve would've become a hero in Houston. They probably would've thrown him a ticker-tape parade. Statues would've been erected, babies named in his honor. That's what one well-timed hidden-ball trick can do.
Unfortunately, Carter was very much aware of what was going on. He just stood at second and laughed.
Though the Astros still escaped the inning without allowing Carter to score, the Brewers won the game, 3-2. But before you say that Altuve's trick wouldn't have had much of an impact on the outcome either way, remember -- a successful hidden-ball trick is the kind of thing that can change the very fabric of a game. Who knows what could've happened?
Teams in this article:
Players in this article: