Despite three batting titles, even Jose Altuve had trouble making contact when playing stickball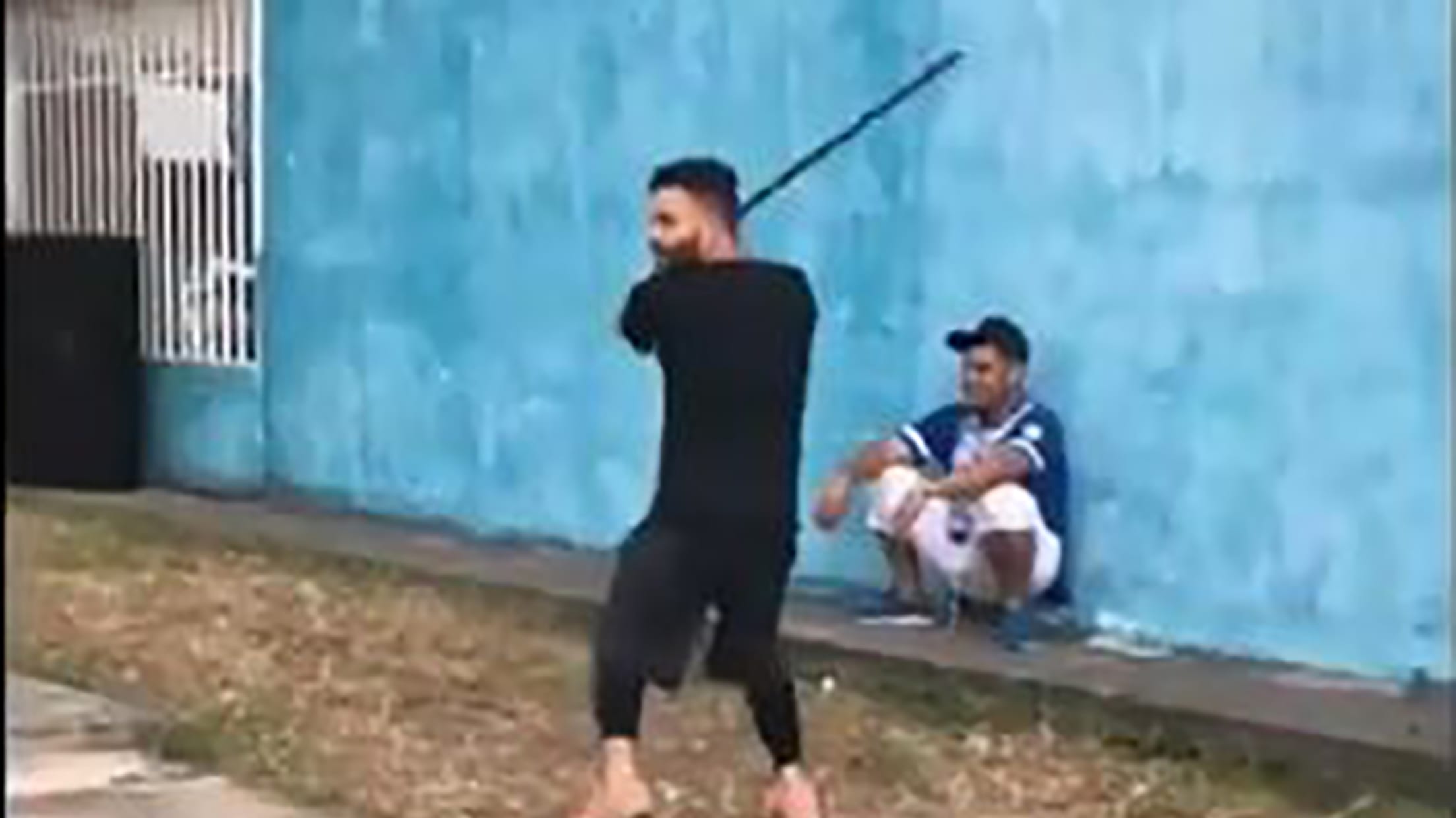 (Clair, Michael)
José Altuve is a hit machine. He's led the American League in hits four straight years and has won three off the last four AL batting titles. When he sleeps, he gets base hits. But there is one great leveler: Stickball.
The World Series champion second baseman dropped in on a stickball game while in Venezuela and despite having the smoothest swing, he had a little trouble making contact:
El MVP y el campeón de Latinoamérica, José Altuve, recordó sus tiempos de infancia jugando chapitas con sus amigos en Venezuela. #LasMayores #MLB 💪🙌🇻🇪

📹: IG Stories // @JoseAltuve27 pic.twitter.com/4AzypMkykg

— LasMayores (@LasMayores) January 2, 2018
It's kind of like how Superman did when he struck out in a Little League game -- just without the temper tantrum (of course, the issue later explains why Superman hurled the ball into space).
Of course, any pitchers that plan to use this video as a scouting report on how to beat Altuve should probably check themselves. Because after four straight years of bashing baseballs no matter what was thrown his way, I don't think there's any chance to get Altuve out without giving him a tiny bat.
Teams in this article:
Players in this article: