Jose Bautista met 'Big Al' at the Little League Classic and invited him to Citi Field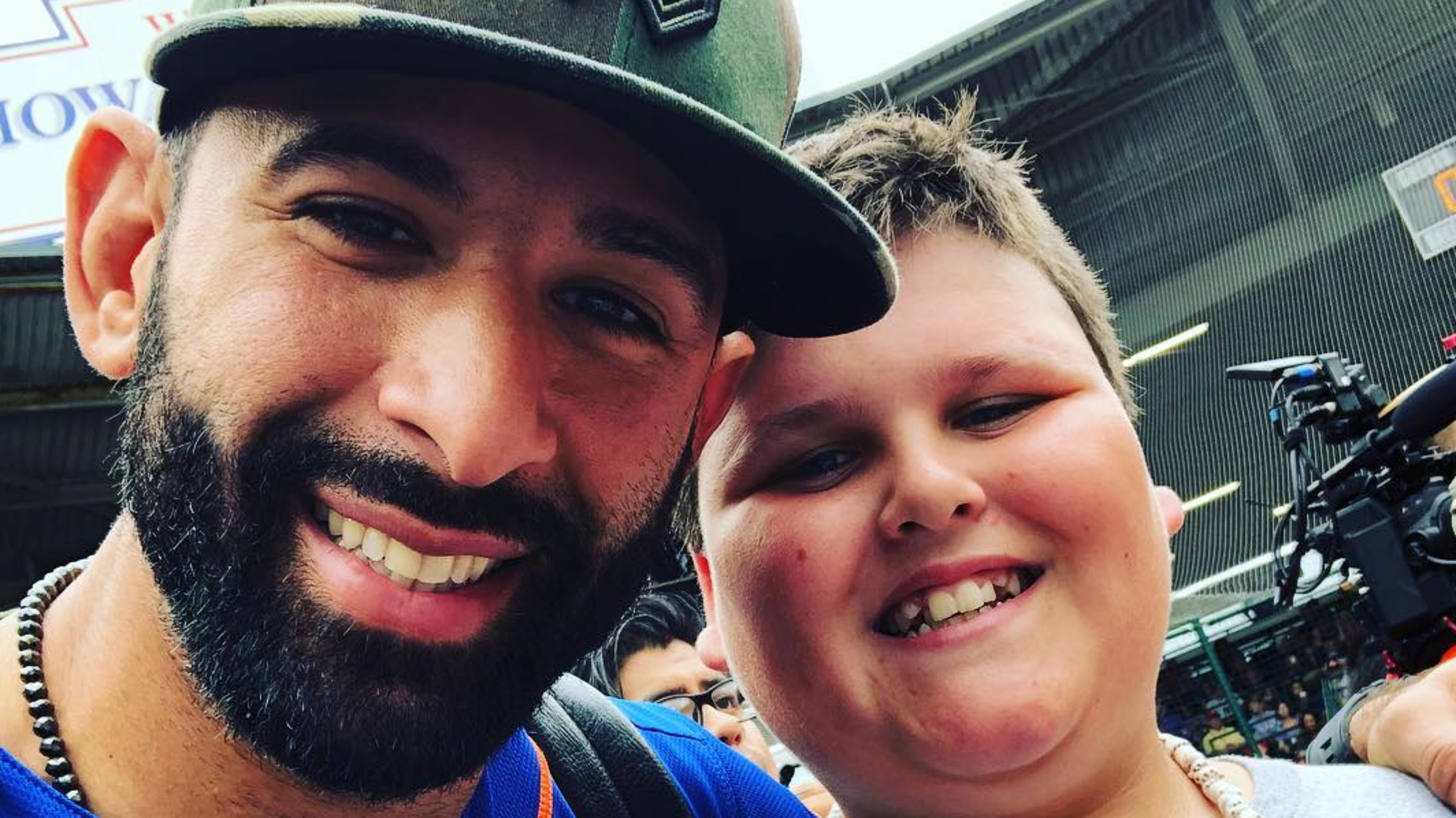 With every waking minute of every day, the legend of Big Al grows.
The young man otherwise known as Alfred Delia has been the talk of the internet ever since it was revealed that he hits DINGERS, and his instant celebrity status earned him some fun at the Little League Classic on Sunday in Williamsport.
We stan Big Al.

(via @Ianmurray7) pic.twitter.com/wdyy41XInj

— Cut4 (@Cut4) August 11, 2018
He met up with Phillies homer-masher Rhys Hoskins, caught a ceremonial first pitch from fellow New Jersey hero, Mets slugger Todd Frazier, and had a fortuitous run-in with another guy known for hitting dingers, Jose Bautista.
Joey Bats was clearly in awe of Big Al's presence, and his reputation. "I went up to him," Bautista explained. "I saw him and I think it's kind of cool that he's become a known person overnight. I'm sure he's enjoying it. I just wanted to be a part of it, I guess, and make him feel a little special, take a picture. He was just really appreciative, and enjoying his time, and just trying to have fun. He was in awe of meeting all of us."
Bautista and the Mets are hopeful Delia makes it to Citi Field in the future:
"A couple of the guys, he had mentioned that he wanted to [come to Citi Field.] We'll make sure that somebody reaches out and if it's possible, try to take care of him."
Teams in this article:
Players in this article: