Jose Bautista drew a walk and somehow wound up on second base
Having played in the Majors for 14 years now, José Bautista knows a thing or two about the importance of keeping a play alive. Each extra base could make a difference, and one doesn't need to have speed like Billy Hamilton to take advantage every now and then.
Such an opportunity presented itself in the top of the eighth inning during the Blue Jays' 4-2 win over the Mariners on Saturday night. At the time, it was still a one-run ballgame, so Tony Zych pitched the dangerous Bautista carefully. He ended up earning a walk, and he trotted to first base.
Time had still not been called when Bautista reached first, and he saw two things -- Zych wasn't paying any attention, and there was nobody even close to the vicinity of second base: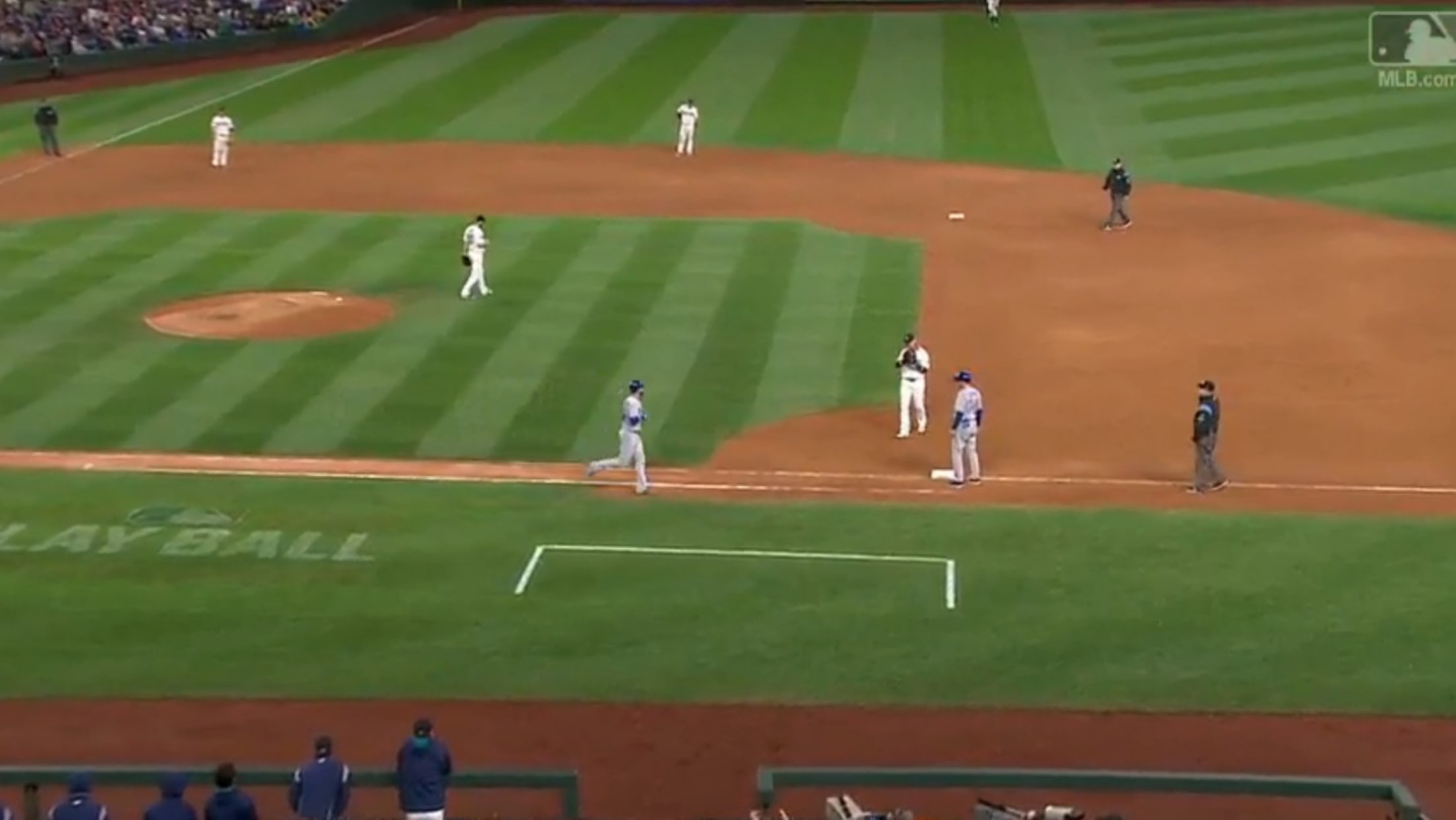 So, after a pause, Joey Bats bolted.
The Mariners were lucky that Kendrys Morales grounded out to end the inning immediately afterward.
Manager John Gibbons wasn't surprised that Bautista took the extra base. "Jose's always got his head in the game," he said to MLB.com's Adam Lewis. "He's always watching what's going on regardless of how he's performing. He's always looking for an advantage, and he caught them sleeping. He's got to pick up the pitcher there, and he's got to see where Cano is, too. Make sure he can beat it. That could have been a huge play. A single right there and that's an extra run."
Much like Todd Frazier's dash home on a popped-up bunt, this play didn't technically count as a stolen base, but it was absolute thievery. Never count out those wily veterans.
Teams in this article:
Players in this article: