Jose Berrios' odd beach turtle crawling workout is the next big thing in fitness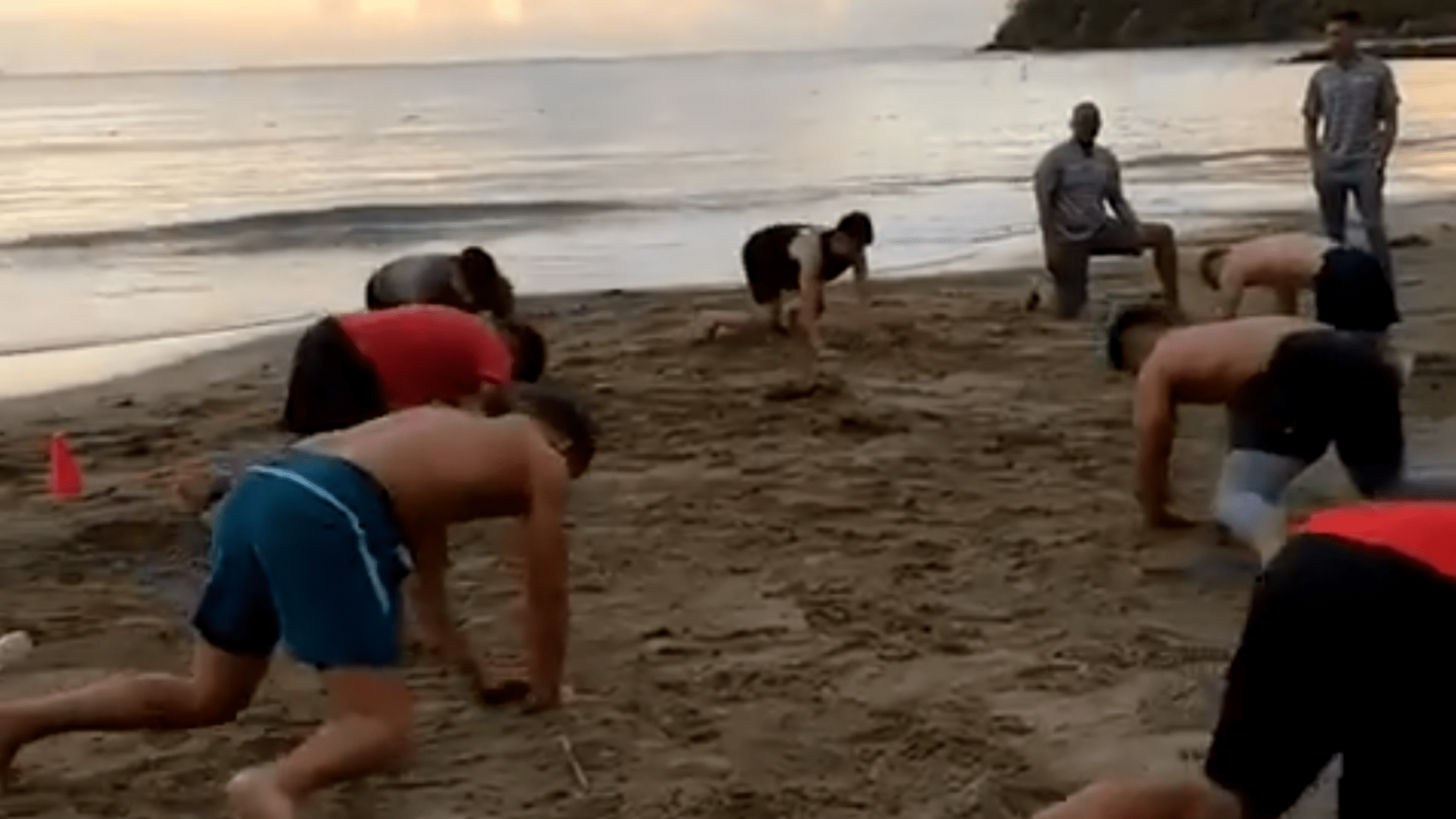 Besides being one of the most promising young starters to come out of Puerto Rico in recent memory, Twins hurler José Berríos has established himself as an outspoken advocate for untraditional workout routines. Last year we saw the 24-year-old righty pushing a truck around a parking lot Magnus Ver Magnusson, World's Strongest Man style.
25 day's 👀 spring training 🚙🏃🏽‍♂️ #NoHayDescanso #NoOffSeason 🌴😎🇵🇷 pic.twitter.com/qp731p72mm

— Jose O. Berrios (@JOLaMaKina) January 12, 2018
Berríos' car-pushing helped propel him to a stellar 2018 campaign in which he struck out 202 batters in 192 1/3 innings with an ERA under 4. While Berrios seems to be up to his old truck-pushing tricks again, he's also added a brand new offbeat exercise to his routine. Friday morning he posted a video of himself and a squadron of other athletic-looking fellows doing some sort of shirtless beach crawling workout.
Good morning it's that time of the off-season #MNTwins pic.twitter.com/aTRleSP8Xc

— Jose O. Berrios (@JOLaMaKina) January 4, 2019
Honestly this clip looks more like footage from "Planet Earth" of turtles making their way onto a beach to lay eggs, but you've got to trust an expert like Berrios when it comes to fitness routines you've never seen before.
I'm on the edge of my seat to see what this dude will dream up next. Using pumpkins as medicine balls during Halloween to increase core strength? Scaling palm trees for upper half stability and balance? Dodging traffic to work on his reflexes? Who knows what Berrios could pull off next?
Teams in this article:
Players in this article: