Jose Quintana and Julio Teheran combined to make some MLB history on Saturday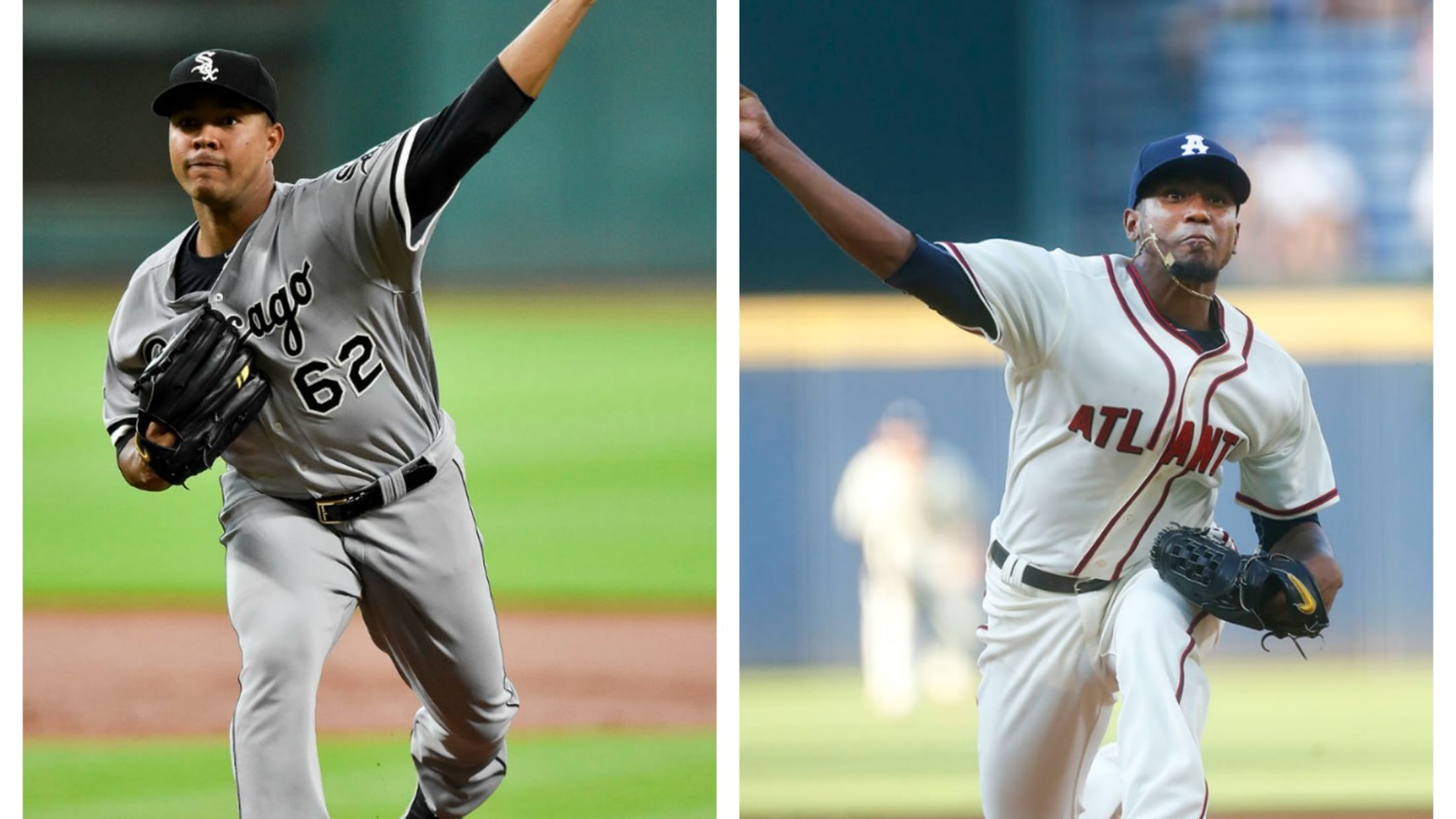 The White Sox Jose Quintana and Atlanta's Julio Teheran made history on Saturday as the first Colombian-born pitchers to start in the same game. The two friends also factored into the final decision, with Quintana getting the win and Teheran saddled with the loss in the White Sox 5-4 victory.
"We're pretty close. Sometimes during the offseason we work out together," Teheran said. "I was excited to pitch against him, but I was treating it just like a regular game, not like I was pitching against somebody from Colombia."
"I felt excited for that," Quintana said. "Teheran is my friend, and we have a good relationship. I enjoyed this game, and I take the win."
One group of fans proudly showed off the Colombian flag down the left-field line at U.S. Cellular Field. A smiling Quintana said this contest was a big event in their home country.
"Colombia won today," Quintana said. "That's awesome for us. You try to do a good job and get better for the country."
Quintana already has plans to pitch for Colombia in the upcoming 2017 World Baseball Classic. He has come a long way from a young athlete who really wanted to play soccer but went into baseball when all the soccer teams were full.
While Teheran is a deserved National League All-Star, Quintana will be home over the All-Star break as one of the overlooked players on the AL side.
"I don't have control with that, but I think I deserve the All-Star," said Quintana, who is 7-8 with a 3.21 ERA over 18 starts. "I just try to keep going, do my job, and one time I can take that opportunity."
Scott Merkin has covered the White Sox for MLB.com since 2003. Read his blog, Merk's Works, follow him on Twitter @scottmerkin, on Facebook and listen to his podcast.
Teams in this article:
Players in this article: