Good sons Josh Bell and Colin Moran both homered in front of their applauding dads
Each year since Clint Hurdle became the manager of the Pirates, the team has organized an annual "Dad Trip," where fathers of the current players have the opportunity to join their sons on a road trip. That means plane rides, a trip to the ballpark, visiting the clubhouse -- the whole shebang. It's about as wholesome as you can imagine, and it can lead to exciting moments like what happened at Great American Ball Park on Wednesday afternoon.
In the top of the sixth inning, third baseman Colin Moran broke the scoreless tie by launching a pitch from Anthony DeSclafani the opposite way and over the left-field wall for a three-run home run ... much to the excitement of his father, Bill:
You might have noticed a familiar face in the den of dads congratulating Bill on his son's blast: Earnest Bell, well-known strongman/baseball dad. He was so happy for Moran!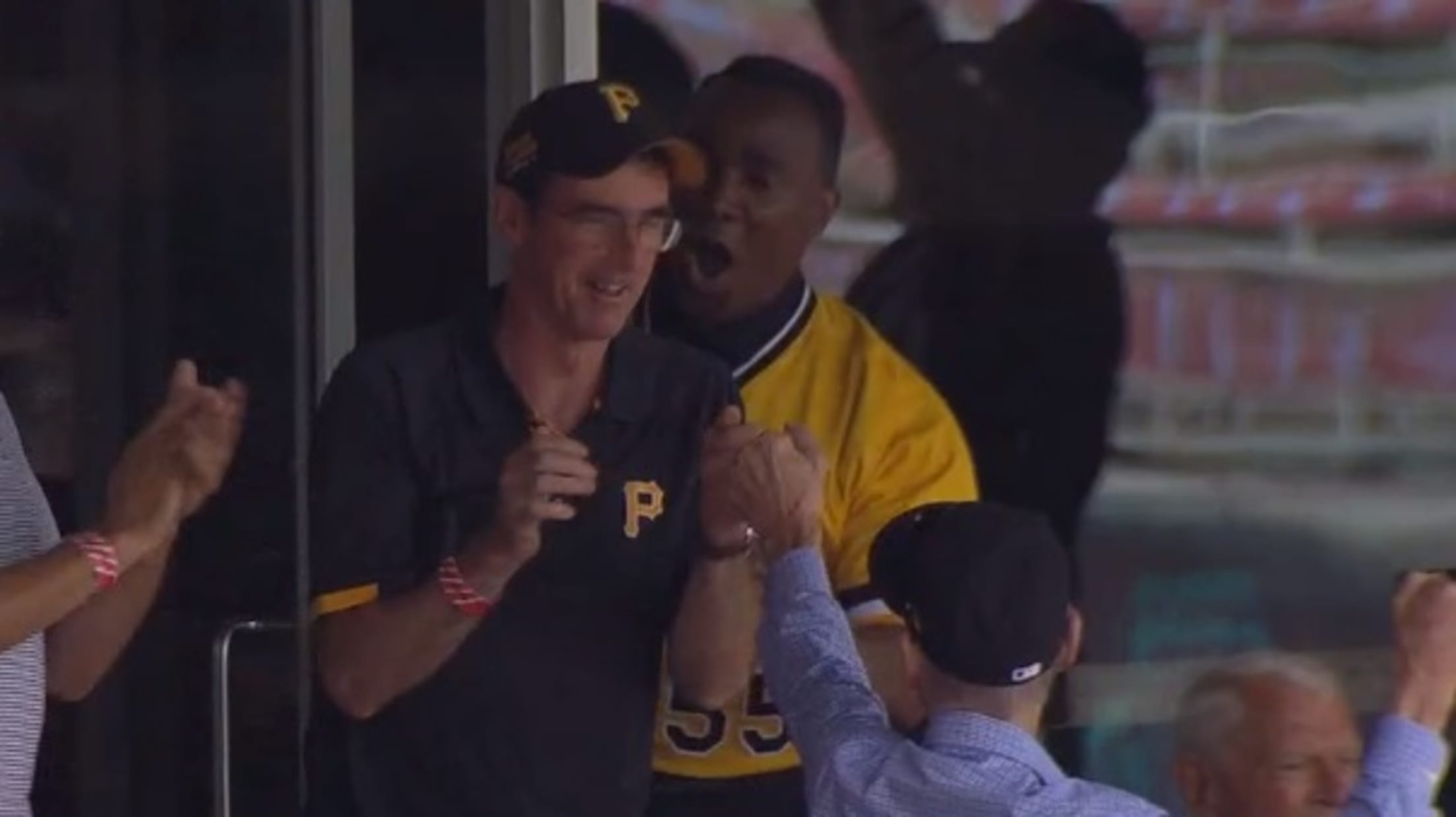 There's nothing like a dad friendship. Imagine how much golf and car maintenance discussion is involved in that suite.
Bell had to be wondering if his own son, Josh, would provide him with a dinger, too. Given the first baseman's scorching start, it was a reasonable hope. An inning later, the kid came through with homer No. 18:
Josh Bell is good.#BELLieve pic.twitter.com/7zQdCAkA2J

— Pirates (@Pirates) May 29, 2019
What a good lad.
Bell's three-run bomb put the Pirates up, 7-0, and they held on for a 7-2 win. It was an excellent day for the dads, and I have no doubt that they celebrated with terrible jokes and a trip to the hardware store.
Teams in this article:
Players in this article:
Topics in this article: