Josh Reddick scored from first on a chopper to the pitcher thanks to aggressiveness and a nice slide
After inducing two groundouts to start the bottom of the fifth inning, it appeared that the Dodgers were on the cusp of a quick defensive inning in Game 3 of the World Series. Even after Josh Reddick singled to extend the inning, Evan Gattis followed by bouncing a ball back to pitcher Tony Watson to, presumably, end the inning.
When Watson fielded the ball, Gattis was a ways from first base and Reddick hadn't even gotten to second base: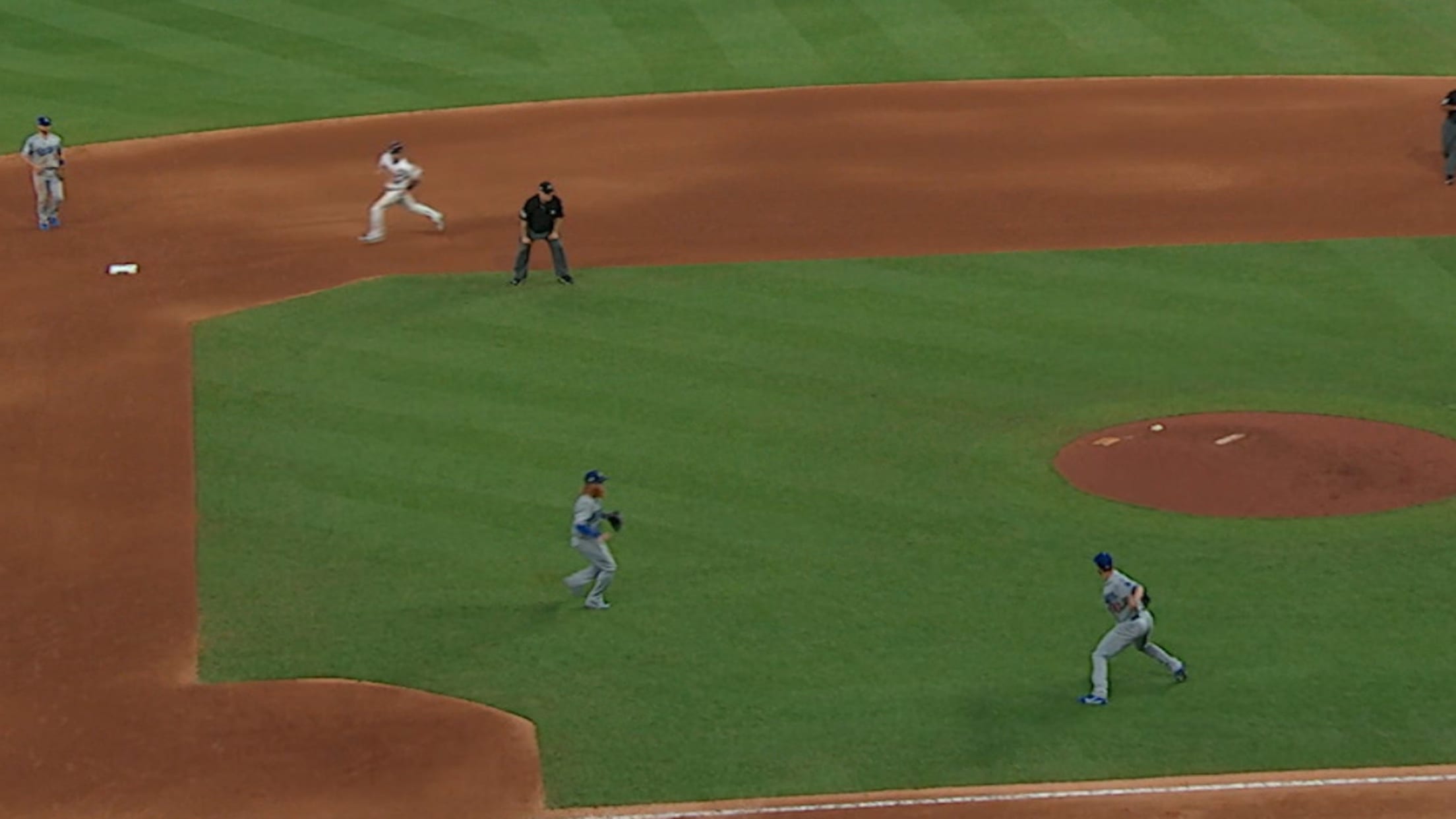 Despite this unfavorable setup for the Astros, Reddick managed to score on the play after Watson's throw eluded Cody Bellinger at first base and traveled into foul territory. By the time Yasiel Puig retreived it, Reddick was well on his way toward home plate.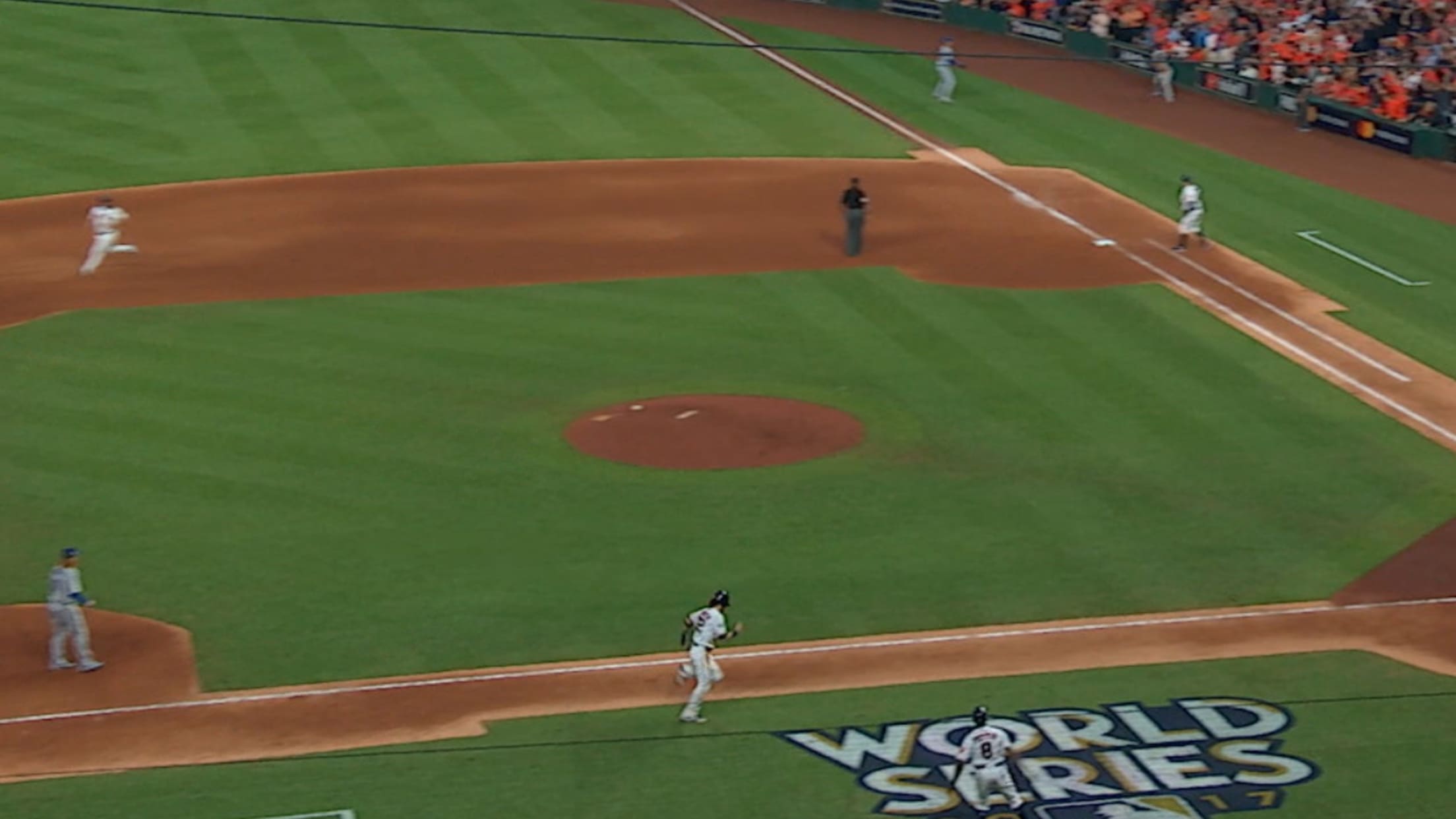 All Reddick needed to complete his journey from first to home was to avoid Austin Barnes' tag and Gattis' discarded bat. Check and check: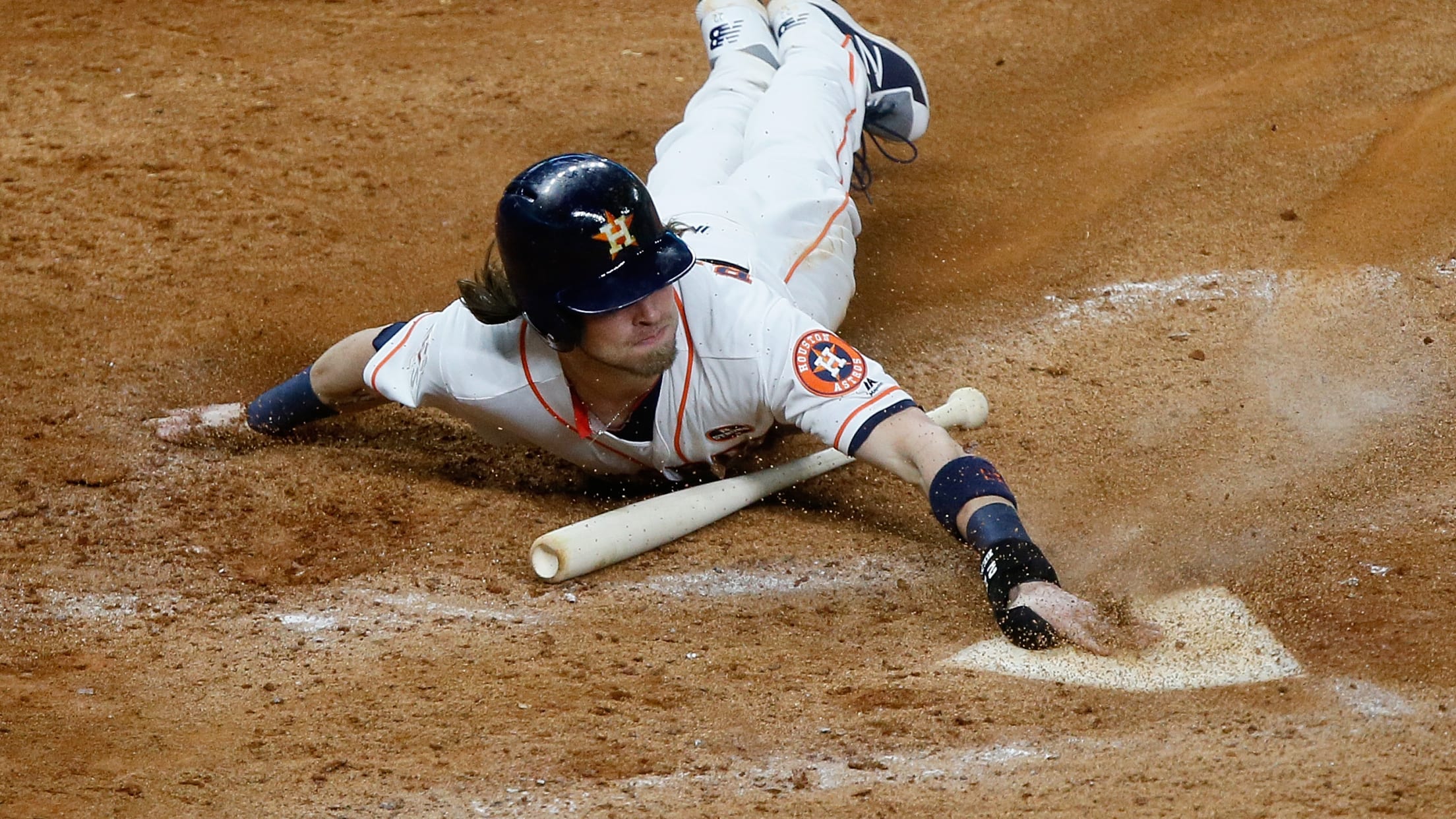 Astros third-base coach Gary Pettis cemented a reputation for aggressiveness against the Yankees in the American League Championship Series. Thanks to Reddick's slide and early decision to go home, that aggressiveness once again paid off as the Astros won, 5-3.
Tune into Game 4 of the World Series presented by YouTube TV on Saturday on FOX (7:30 p.m. ET air time, 8 ET game time)
Teams in this article:
Players in this article: