Former Nationals teenage outfielder Bryce Harper will now be joined by teenager Juan Soto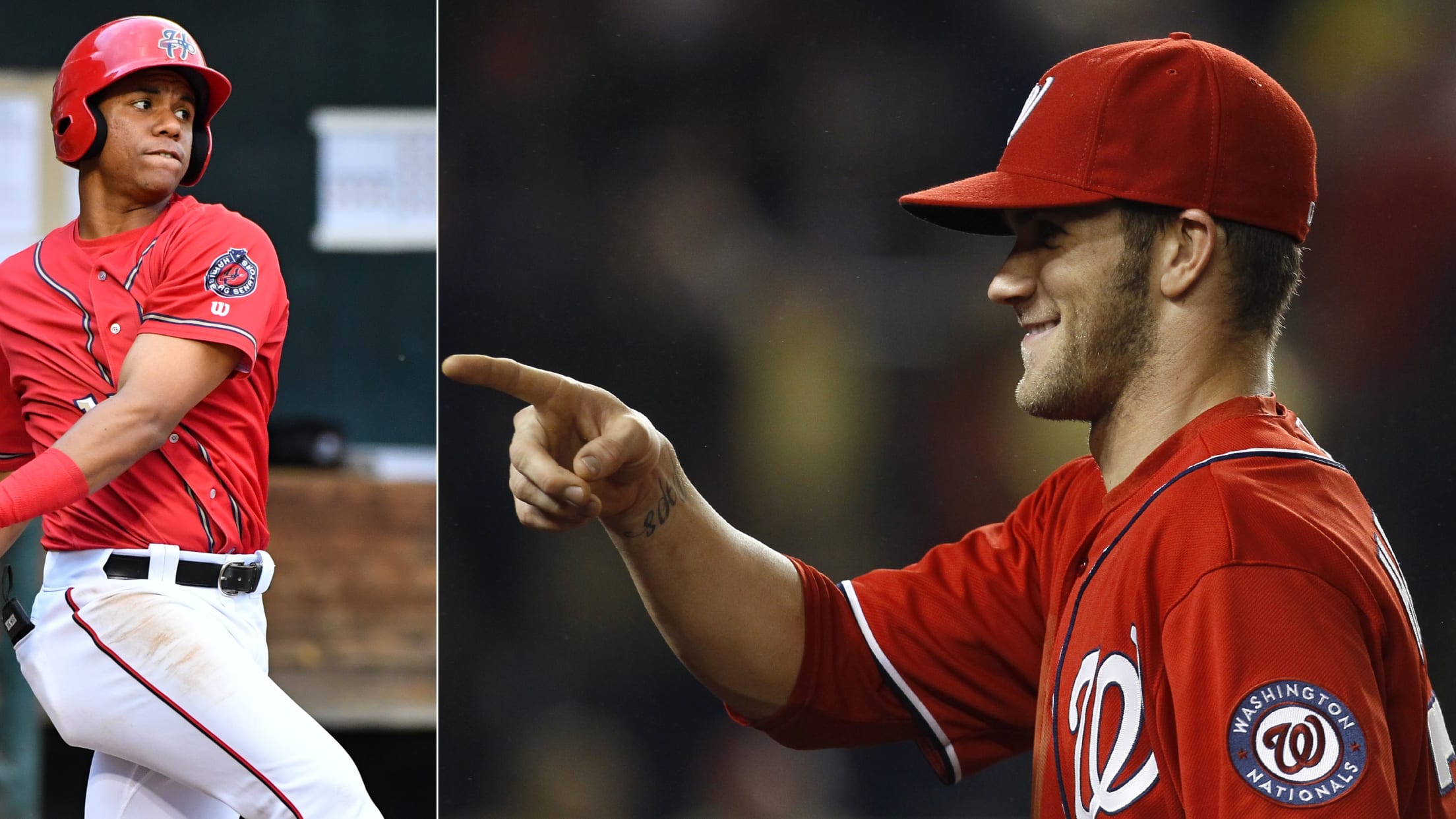 The Nationals turned some heads on Sunday when they officially called up outfielder Juan Soto from the Minors to join their MLB roster. He was their second-best prospect and No. 15 in all of baseball according to MLB Pipeline, but what made it amazing is that Soto is just 19.
It was a rather quick ascent for Soto, who was signed out of the Dominican Republic in July 2015. He only had 83 games as a professional to his name prior to the 2018 season, which he began all the way down in Class A with the Hagerstown Suns:
Soto tore through Class A, crushing 12 homers between 31 games with Hagerstown and Potomac, earning a quick bump up to the Double-A Harrisburg Senators on May 10.
The Eastern League couldn't stop Soto, either:
Now, just 10 days after Soto's promotion, he has received the call to The Show, skipping Triple-A entirely to become the youngest player in baseball. For perspective, he was born on Oct. 25, 1998, almost a month after Mark McGwire capped his incredible season with his 70th homer and just four days after the Yankees swept the Padres in the World Series.
Soto will become just the second teenager to play for the Nationals since their move to D.C. The first was a guy by the name of Bryce Harper in 2012:
Harper burst onto the scene in his first year by hitting .270/.340/.477 with 22 homers in 139 games, becoming the youngest position player in All-Star Game history and earning National League Rookie of the Year honors.
Now, the former phenom will share the outfield with another slugging teenager. If there's anyone who Soto can learn from about excelling as a teenage outfielder, it's Harper.
We can only hope that Harper can be Soto's mentor in style, too.
Teams in this article:
Players in this article: