Turn up the volume and listen to this wild walk-off homer in the KBO playoffs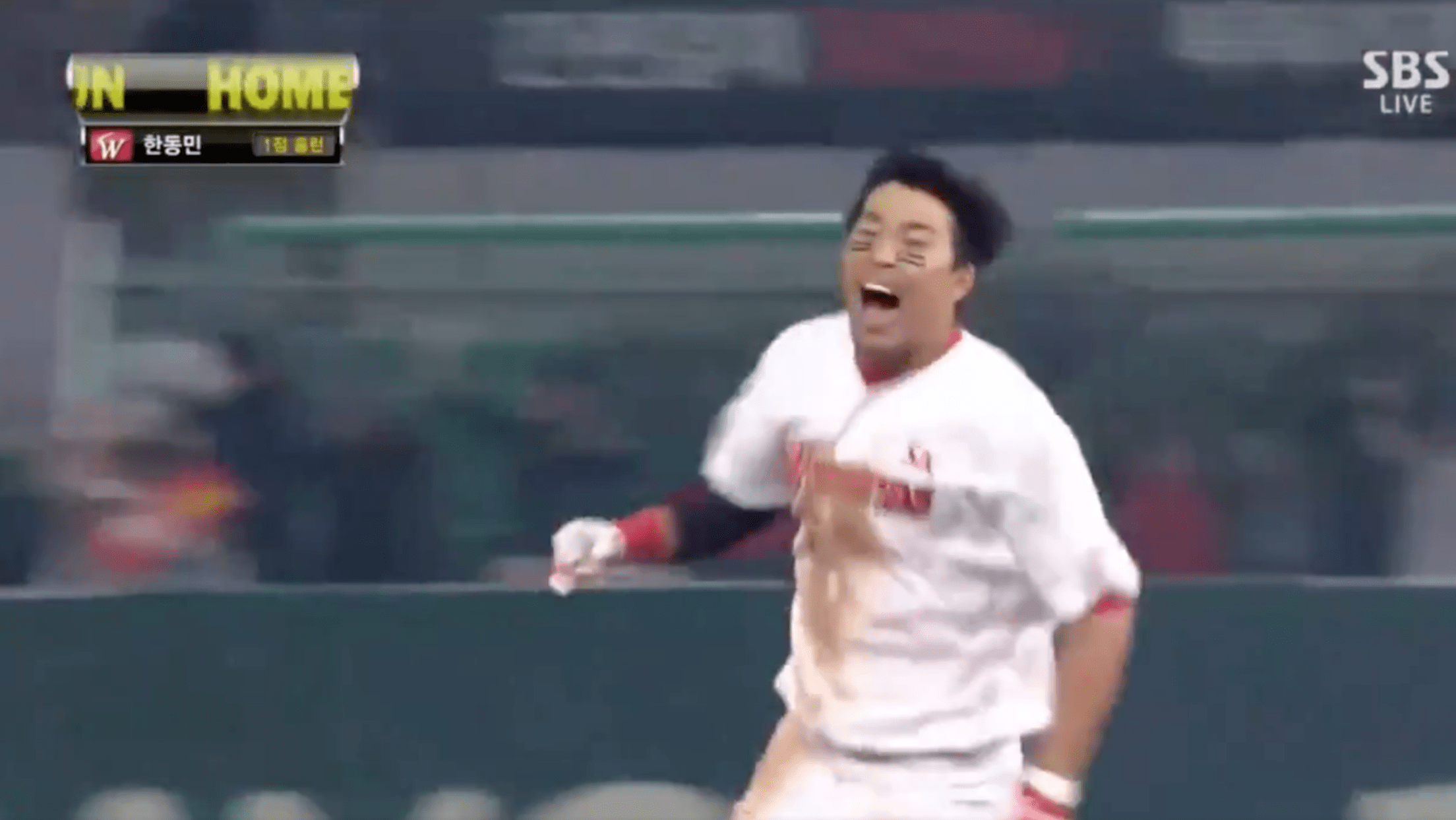 It's been five long days since the Red Sox won the 2018 World Series, and if you're anything like us, you're already going through postseason baseball withdrawal. Which is why we're pleased to report that 1) Korea's primary baseball league is in the middle of its playoffs right now and 2) things went absolutely haywire on Friday.
The Nexen Heroes and SK Wyverns met in a decisive Game 5, with the winner advancing to the Korean Series -- the KBO's version of the World Series. Wyverns took a seemingly commanding 9-4 lead into the ninth ... only to watch it evaporate thanks to a crazy two-out Heroes rally:
The game went to the 10th, where Nexen tacked on another run to put themselves in position to advance. But, with their back to the wall, Wyverns responded -- first with the game-tying homer:
And then up strode Han Dong-Min to deliver the walk-off game winner (please, do yourself a favor and watch this with the sound up):
Sure, it's no longer October, but November baseball is the next best thing.