Kenta Maeda wore a shirt poking fun at his old pal, the retiring Hiroshima Carp slugger Takahiro Arai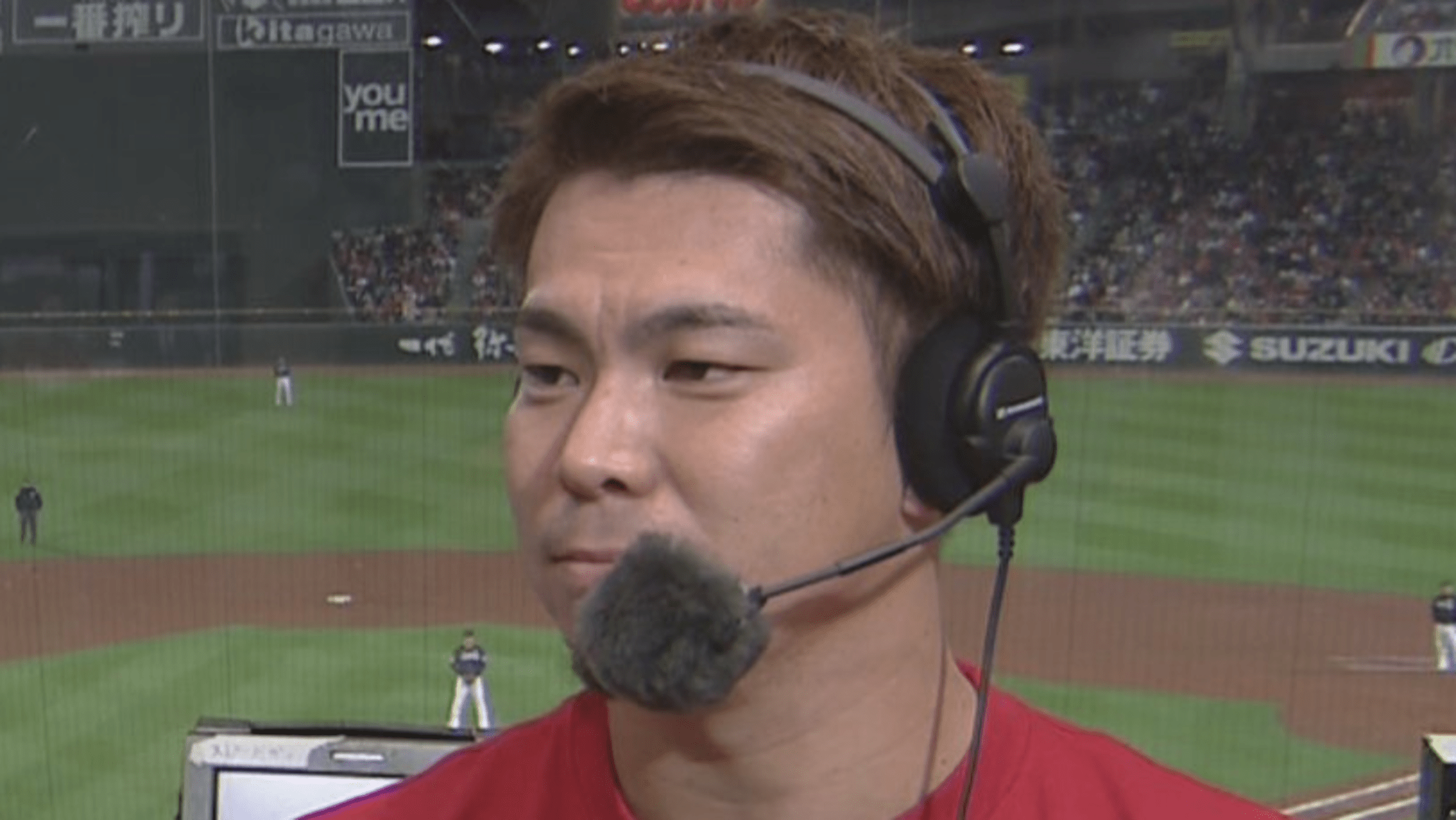 Dodgers right-hander Kenta Maeda took the mound on Tuesday in the Japan All-Star Series and threw two shutout innings to open the game, which was ultimately won by Japan over the MLB stars by a score of 5-3.
If there's one thing you need to know about Maeda outside of his pitching skills and versatility as a starter or a reliever, it's that he's a major jokester, either by dressing up in costume to surprise fans or pulling pranks on his intrepreter, Will Ireton. His antics have inspired some fans to dress up as him in full Dodgers regalia -- in Los Angeles and now in Japan, too.
After Tuesday's game, Maeda went on Japanese television and saw fit to pay tribute to Takahiro Arai, the slugger from the Hiroshima Carp who recently announced his retirement. The two were teammates with the Carp in 2015, before Maeda joined the Dodgers. But in typical Maeda fashion, he did so with a T-shirt making light-hearted fun of Arai's career:
November 13, 2018
If you're curious, those figures on Maeda's T-shirt represent Arai's errors, strikeouts and the number of times he grounded into double plays in his career.
That's cold, Kenta.
Teams in this article:
Players in this article: