Ketel Marte's No. 1 fan was even more excited about his All-Star selection than his teammates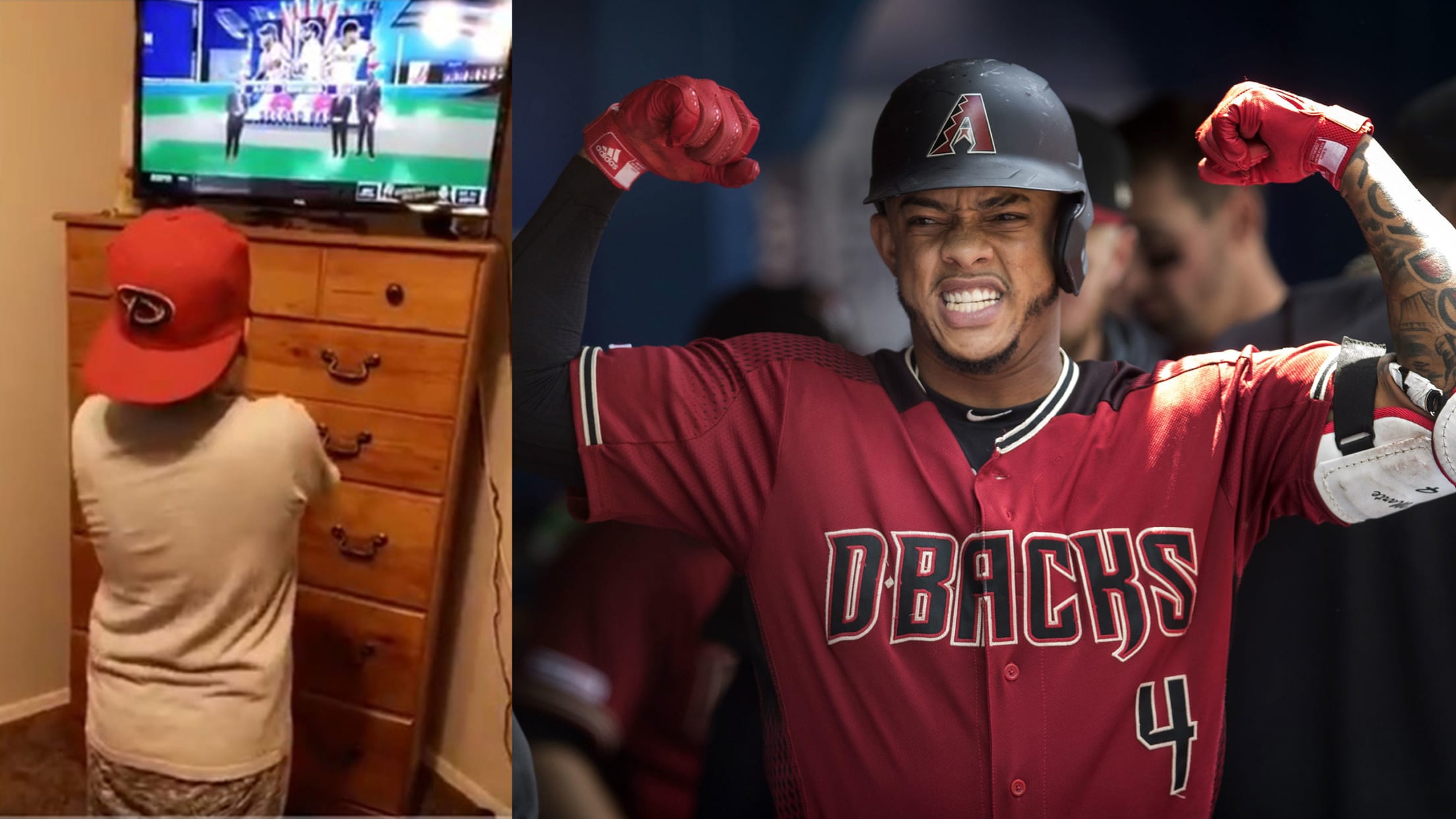 The 2019 season has been a true breakout year for D-backs second baseman Ketel Marte. He had never hit .300 or belted more than 14 homers in any previous season, but he's already reached 20 roundtrippers in just 78 games while maintaining a .316/.364/.585 batting line.
Those statistics, paired with a strong push from the D-backs fanbase, helped to propel him to his first career All-Star Game. When the news was announced on Thursday prior to the D-backs' game against the Giants, their clubhouse went nuts:
The moment Ketel has worked for his entire life. pic.twitter.com/afanNgIxWN

— Arizona Diamondbacks (@Dbacks) June 27, 2019
It's always nice to be loved by your teammates, and the D-backs really let Marte know how they felt.
However, even that rousing reaction seemed to pale in comparison to this young D-backs fan, who was watching live as well.
Ketel "WE" Did IT! Congrats 🎊 #AllStarGame pic.twitter.com/NyrAvrX53s

— Nohemi Hernandez Rico (@NohemiHdezRico) June 27, 2019
The little guy was so floored by the good news that he looked to be on the verge of tears (much like Marte himself). If that's not a true fan, then who is?
Congratulations to Ketel Marte ... and especially his No. 1 fan.
"My people, thank you so much. I want to thank everyone who voted for me. You all helped me a lot to be at the All-Star Game as a starter. I truly appreciate you all, each and every fan, I love you all."

-Ketel Marte pic.twitter.com/yOlg0qgsQx

— Arizona Diamondbacks (@Dbacks) June 28, 2019
Andrew Mearns is a writer for Cut4 whose baseball obsession was born from the shattered dreams of Mike Mussina's perfect game attempt in 2001. He has a startling memory of World Series highlights that barely functions as a party trick.
Teams in this article:
Players in this article:
Topics in this article: