Relive this fan's emotional journey after losing a ball only to be rewarded by a member of the broadcast crew
This story is a literal tearjerker with a happy ending.
A young fan attempted to catch a ball that was tossed into the stands by Marcell Ozuna during Saturday night's Cardinals-Padres game in San Diego. The attempt wasn't successful as the fan flipped the ball out of his glove and another kid made the grab and walked away with it:
The little Padres fan was unbelievably upset as you can see: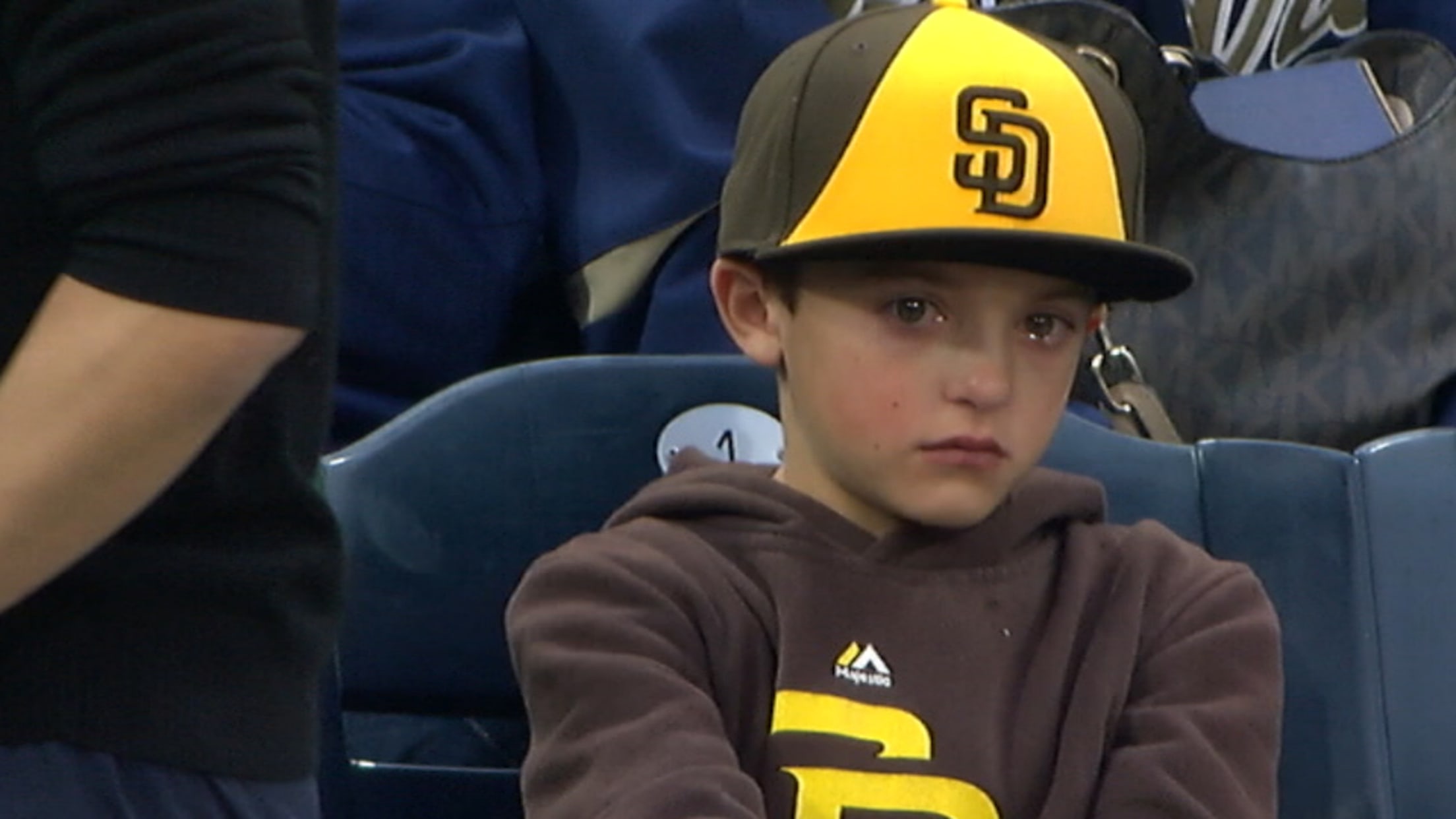 The St. Louis broadcast crew would not allow him to remain in his seat with the look of defeat on his face. So, while he was standing up once again -- leaning against the railing -- announcer Dan McLaughlin made sure he got a ball:
In-game entertainment heard what was going on with the boy and gave him an additional souvenir.
Everyone involved took a very sad moment for the kid who wanted a foul ball, and it appeared they completely turned his night around.
Amazing.