Delight in this video of a kid admiring his home run and triumphantly flipping his bat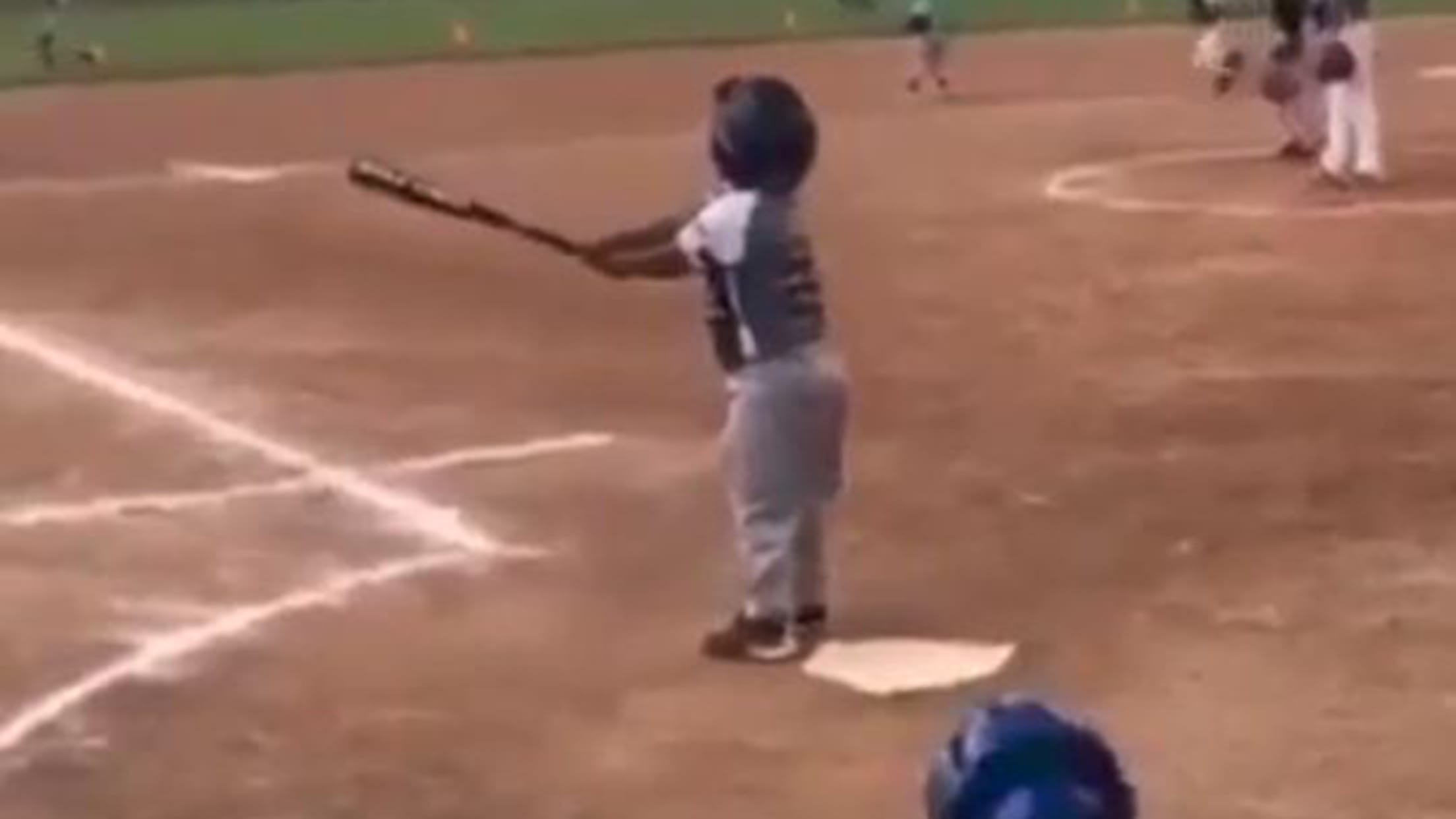 Bat flips are fun to watch. They're probably also fun to do. Well, I've never personally had occasion to flip a bat, but they definitely look fun to do.
Last Wednesday, Mariners shortstop Tim Beckham started the season off right with a delightfully flippy bat flip after hitting a home run. Somehow, he may have already been surpassed. Behold this kid who cranked a home run to left field, admired it and flipped his bat in triumph:
¿El mejor "bat flip" del año? 👀🤔 #Corte4

📹: IG / bdbeisbol pic.twitter.com/PEcDyCPpE1

— Corte4 (@corte4) March 25, 2019
He and his teammates are probably most impressed by and appreciative of the massive power displayed in that swing, but it's important that we not let his bat flip game go unnoticed. That aspect of his game also appears to be quite advanced.
Eric Chesterton is a writer for MLB.com. He is an appreciator of the stolen base, the bunt against the shift and nearly every unconventional uniform design. He eagerly awaits Jamie Moyer's inevitable comeback.