You won't see anything cuter this weekend than these little Phillies fans waving back at Maikel Franco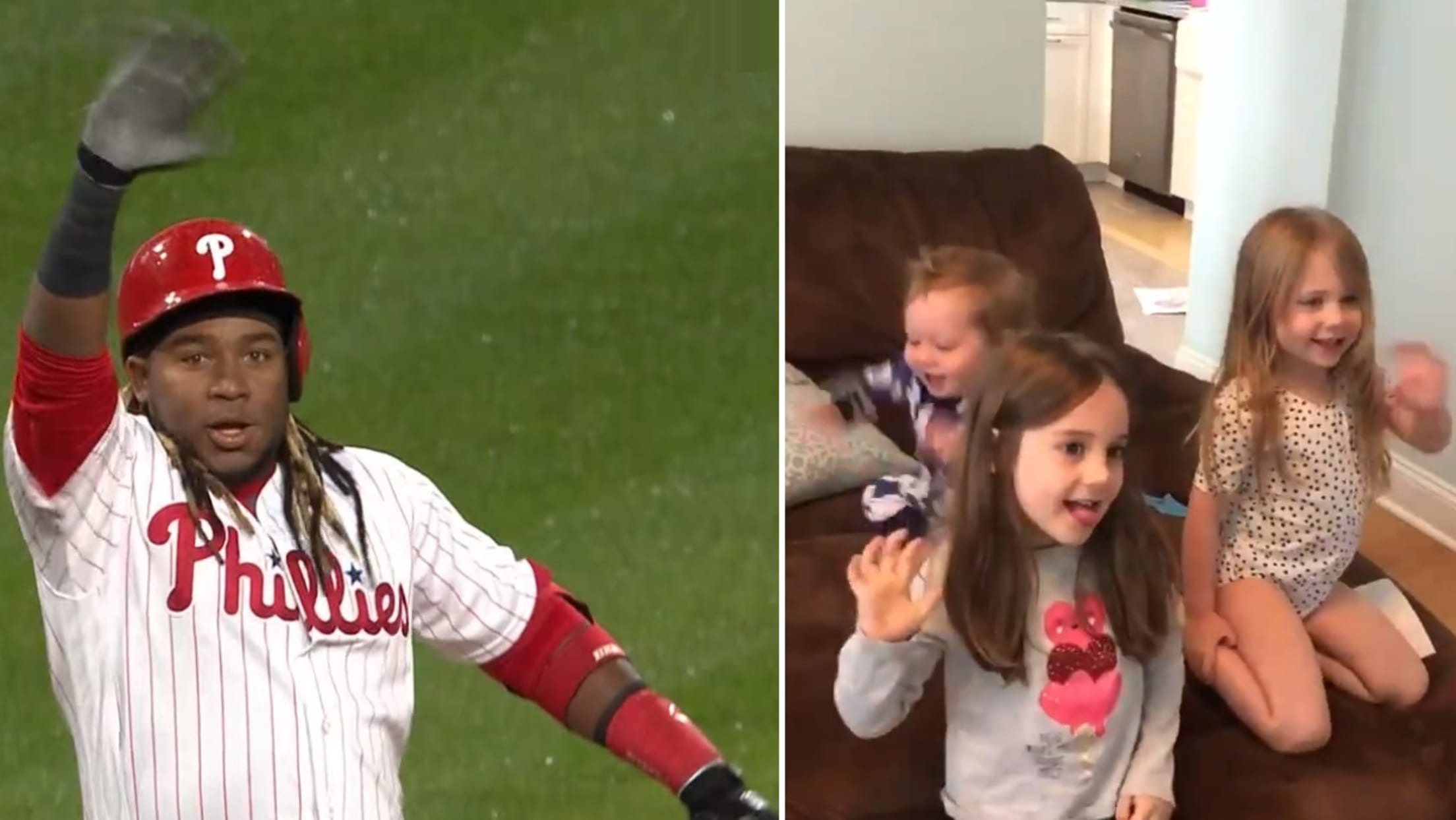 The Phillies have been near the front of the pack early on in the 2019 season, both in terms of on-field success and in sheer entertainment. Between all the excitement around Bryce Harper and the handshake choreography, they're simply a fun team to watch.
The kids sure think so anyway. Just look at these young fans who were watching Maikel Franco clear the bases with a double during the first inning of the Phillies' 10-4 win over the Twins on Friday. They took a page from the Phillies' celebration handbook by waving along with Franco:
Everyone's doing it @Phillies 👋👋👋 pic.twitter.com/LNCJmQXx8C

— Charter Hart (@SnowmanEmbiid) April 6, 2019
Simply adorable. We have no doubt that Franco would be stoked it if he knew that there were kids at home waving right back at him after his big hit.
The Phillies themselves definitely loved it. The next day, the proud father who shared the video was happy to show them that the waving wasn't merely a one-off thing.
We're "tailgating" now. GO PHILS 👋 pic.twitter.com/WMv4VphtTt

— Charter Hart (@SnowmanEmbiid) April 6, 2019
That's the best kind of tailgating.
We salute these kids. What better way to do it?
MOOD pic.twitter.com/gKgfMf33LZ

— Philadelphia Phillies (@Phillies) April 3, 2019
Andrew Mearns is a writer for Cut4 whose baseball obsession was born from the shattered dreams of Mike Mussina's perfect game attempt in 2001. He has a startling memory of World Series highlights that barely functions as a party trick.
Teams in this article:
Players in this article:
Topics in this article: