Kumar Rocker celebrated his 19-strikeout no-hitter by letting everyone else get excited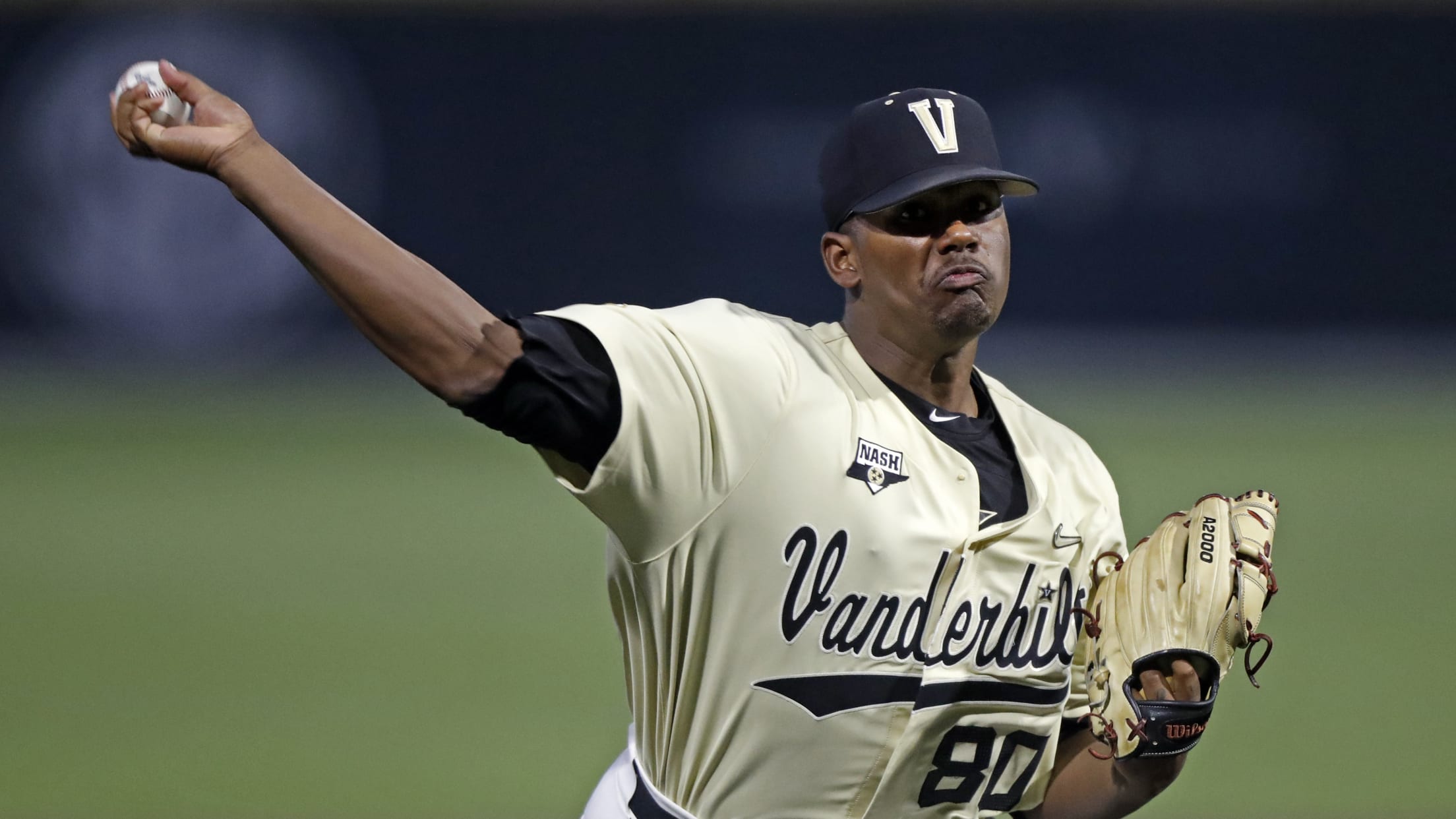 Vanderbilt entered Saturday night's game against Duke with their season on the line. After losing the first game of their best-of-three Super Regional, it was win or go home. Under normal circumstances, having freshman on the mound in that situation would be cause for some nerves. But, when that freshman was Kumar Rocker ... well, there was no reason to worry at all.
He went out and struck out 19 Duke hitters on his way to the first no-hitter in Super Regional history. His breaking ball was just too much to handle.
Kumar Rocker, Pitching with Emotion. 🔥 pic.twitter.com/nG3aLO4F9R

— Rob Friedman (@PitchingNinja) June 9, 2019
You'd think anyone -- especially a freshman -- would get caught up in the excitement of an historic and clutch performance. But after recording the final out, you could almost feel the ice water in Rocker's veins. While everyone celebrated around him, he was cool as could be.
History.

The final out of Kumar Rocker's NO HITTER!#RoadToOmaha | @VandyBoys pic.twitter.com/Lk8krceRSy

— NCAA Baseball (@NCAACWS) June 9, 2019
In fairness to Rocker, throwing a no-hitter is one of the few things that actually makes you too cool for school.