UNC showed that it's possible to turn a missed bunt and rundown into a winning play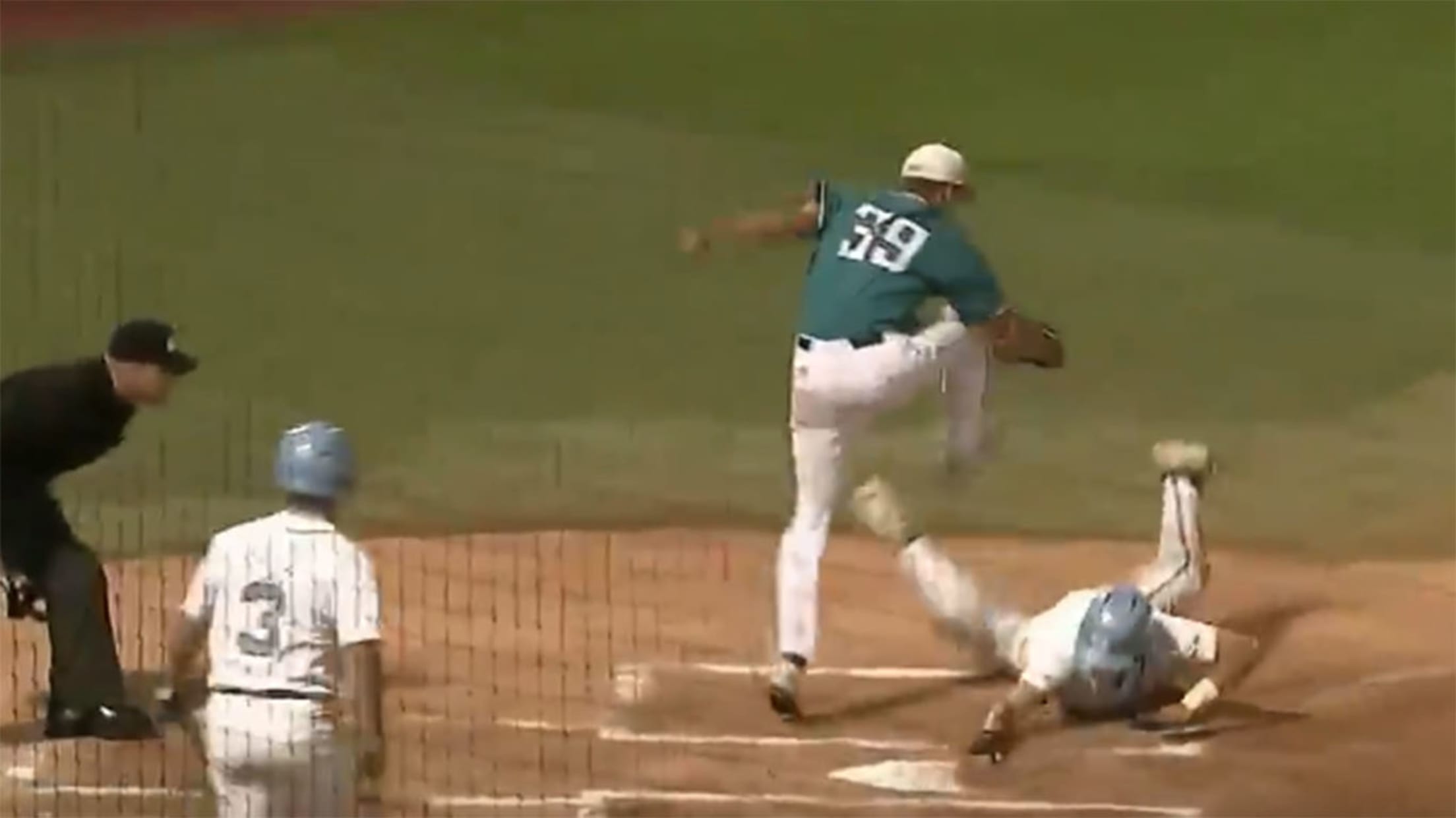 The NCAA Men's College Basketball tournament has earned the nickname "March Madness" for good reason. First, it mostly takes place in the month of March and, second, it features a good deal of upsets and wild endings.
After Friday night's regional game between the University of North Carolina and UNC-Wilmington, the NCAA Baseball Tournament is a making a case for a similarly alliterative moniker.
The top seed and host of their region, UNC entered the bottom of the ninth trailing, 6-5. Freshman Aaron Sabato tied it up on the first pitch.
New Favorite GIF pic.twitter.com/mSQjpJwvBT

— Carolina Baseball (@DiamondHeels) June 1, 2019
The game then entered a three-hour rain delay. Once play resumed, the Tar Heels proceeded to get the bases loaded with one out. Expecting a squeeze play, UNCW brought in an extra infielder. How do you beat a loaded infield? By missing the bunt and getting caught in a rundown, apparently.
A WILD WALK OFF FOR UNC!#RoadToOmaha | @DiamondHeels pic.twitter.com/xMhYg2kLIa

— NCAA Baseball (@NCAACWS) June 1, 2019
That's probably not how anyone on the UNC side imagined a walk-off win playing out, but sometimes you just have to take the win, no matter how you come about it.