Kurt Suzuki has advice for Asian American kids who want to make it in the big leagues
Mike Lum made his MLB debut in 1967 to very little fanfare. He played 15 big league seasons and retired as one of a handful of men to pinch-hit for Hank Aaron. But he also made history in another way: He was the first American of Japanese ancestry to play in the Major Leagues. Braves catcher Kurt Suzuki is just one of a small number of Japanese Americans to follow in his footsteps.
Like Lum, Suzuki grew up in Hawaii, where he played with mostly Asian American kids. But, he said, the farther he got from youth baseball, the fewer players that looked like him.
But that means that connections to other Asian American players, when they come, are prized. "When I was with Don Wakamatsu," said Suzuki, "he was my bench coach in Oakland -- it was pretty cool to have both of us. We'd talk all the time, we'd go out to breakfast … we'd talk about the culture and things like that."
Wakamatsu, who is now the bench coach for the Rangers and who played 18 games with the White Sox in 1991, was also MLB's first Asian American manager. He led the Mariners from 2009-10.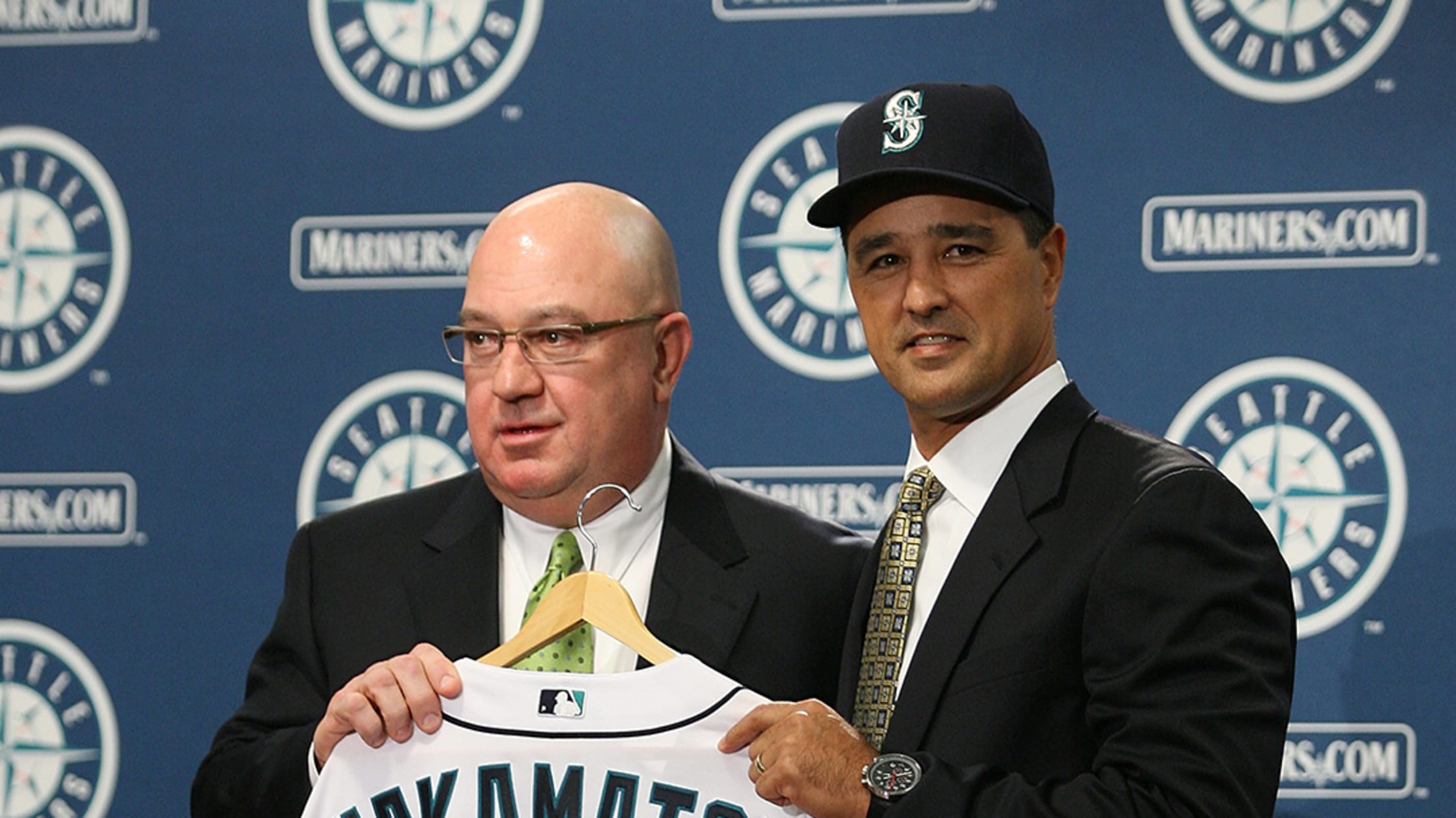 Suzuki made some history himself, as half of the first all-Hawaiian battery with pitcher Shane Komine.
"He was in Oakland," said Suzuki. "He went to Nebraska. He was, you know, Mr. Everything in college, and we ended up playing in the same game. And he still lives in Hawaii, in Maui, now, so we see each other in the offseason."
Suzuki didn't really have many Asian American sports role models when he was young. "There were a lot of Asian players from Japan, but not really Asian American players," he said.
The first Asian American player in MLB was Bobby Balcena, who was Filipino American and debuted with the Reds in 1956. In 1975, Ryan Kurosaki, Japanese American, played seven games with the Cardinals. Lenn Sakata was the first Asian American player to compete in (and win!) a World Series. Dave Roberts, Travis Ishikawa and Jeremy Guthrie (who are half-Japanese), Addison Russell and Tim Lincecum (who are half-Filipino) and Shane Victorino (who is of mixed Chinese, Japanese and Native Hawaiian ancestry) have joined that club in recent years.
Now, Suzuki has a chance to model for other kids what he had trouble finding when he was young.
"It's definitely cool when you have an idea [that] there's possibly some kids looking up to you to probably follow in your footsteps," he said. "It's not a big percentage of [Asian American] players in Major League Baseball, but if you're talented, you know, you can do it. And if you keep your mind to it and keep your head straight, anything can happen."
Teams in this article:
Players in this article: