Lance McCullers Jr. realized he would have been a pitching god 100 years ago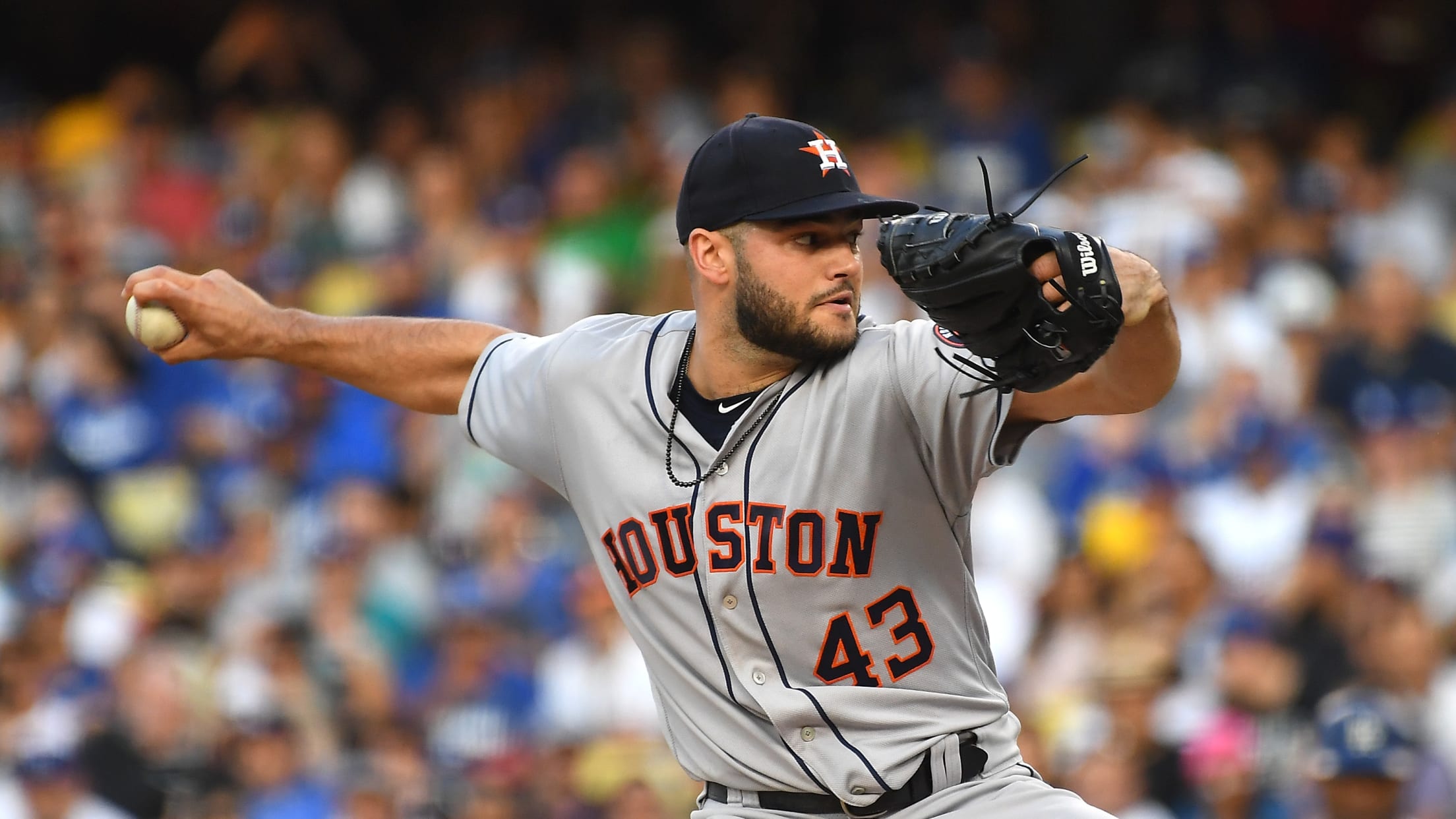 <> at Dodger Stadium on August 4, 2018 in Los Angeles, California. (Jayne Kamin-Oncea)
It's become clear in recent years than Major League pitchers are throwing harder than ever. But while the velocity increase over the last few decades is notable, it still pales in comparison to the enormous difference in how hard pitchers are throwing now versus a full century ago, when only a select few elite arms were even regularly touching 90 mph, let alone triple-digits. Lance McCullers Jr., whose fastball has averaged 94.2 mph for his career, saw a parody bar graph charting pitches of 90+ mph in 1917, and joked that he would have been one of the all-time greats back then with his otherworldly fastball:
I nearly missed being a 🐐 by 100 years.. maybe next go round. 🤣

— Lance McCullers Jr. (@LMcCullers43) September 12, 2018
Here are some other highlights from baseballers on social media over the last week ...
Tommy Pham hasn't been on the Rays very long, but he knows who he'd pick for the AL Cy Young.
Cyzilla, he's pitched like 6+ 8k's every outing I seen so far #RaysUp https://t.co/WFidZ3Ydg3

— Tommy Pham (@TphamLV) September 13, 2018
Whit Merrifield was just as nervous as we all were during Jorge López's perfect game bid against the Twins:
In between pitches in the 9th tonight making sure my legs were ready for any play @yabiee18 was sending my way. What a thrill! Next time Lopey! pic.twitter.com/CSyKJjHrRU

— Whit Merrifield (@WhitMerrifield) September 9, 2018
Jake Bauers loved Ji-Man Choi's walk-off celebration:
😂😂😂 dude is crazy https://t.co/PJYkMo6ZzH

— Jake Bauers (@JakeBauers11) September 11, 2018
The Fort Myers Miracle, the Twins' High-A affiliate, won the Florida State League championship. Phil Hughes made two rehab starts with them during the regular season and knows he was a key part to their championship run:
Let me know if you need an address to send my ring https://t.co/SBxduEIavw

— Phil Hughes (@PJHughes45) September 11, 2018
The Athletics' 2018 first-round pick, Kyler Murray, made his first start at quarterback for the University of Oklahoma, where he will likely compete for a Heisman Trophy before focusing on baseball in 2019. The A's are watching with caution:
Watching @TheKylerMurray play and wishing this is what the uniforms looked like. pic.twitter.com/X0HfQfOmul

— Oakland Athletics 🌳🐘⚾️ (@Athletics) September 8, 2018
The Minor League season is coming to an end, and Indians prospect Triston McKenzie is ready to nap:
All @MiLB players when they get home and see their bed 😂 https://t.co/Keg7TLvtbU

— Dr.Sticks👨🏾‍⚕️🎯 (@T_eazy24) September 12, 2018
A couple Rays pitching prospects disagreed over a certain snack:
September 10, 2018
Long-time AL pitcher Chris Archer is enjoying his new life in the National League, where he can get more chances in the batter's box:
Oh yeA, I've been imagining my celebration on an extra base hit since July 31st https://t.co/QbXIJ81nEa

— Chris Archer (@ChrisArcher22) September 8, 2018
The Giants' stop in Milwaukee may have included some encounters with the supernatural:
They told me our hotel in Milwaukee is haunted, @bbelt9 no longer stays at this hotel.

— Hunter Pence (@hunterpence) September 8, 2018
Jordan Shusterman is one half of Cespedes Family BBQ. He enjoys overpaying for Mike Trout in fantasy baseball leagues and convincing the masses that Mike Zunino is good.
Teams in this article:
Players in this article: