Lance McCullers wants to have Michael Brantley on the Astros because he won't have to face him anymore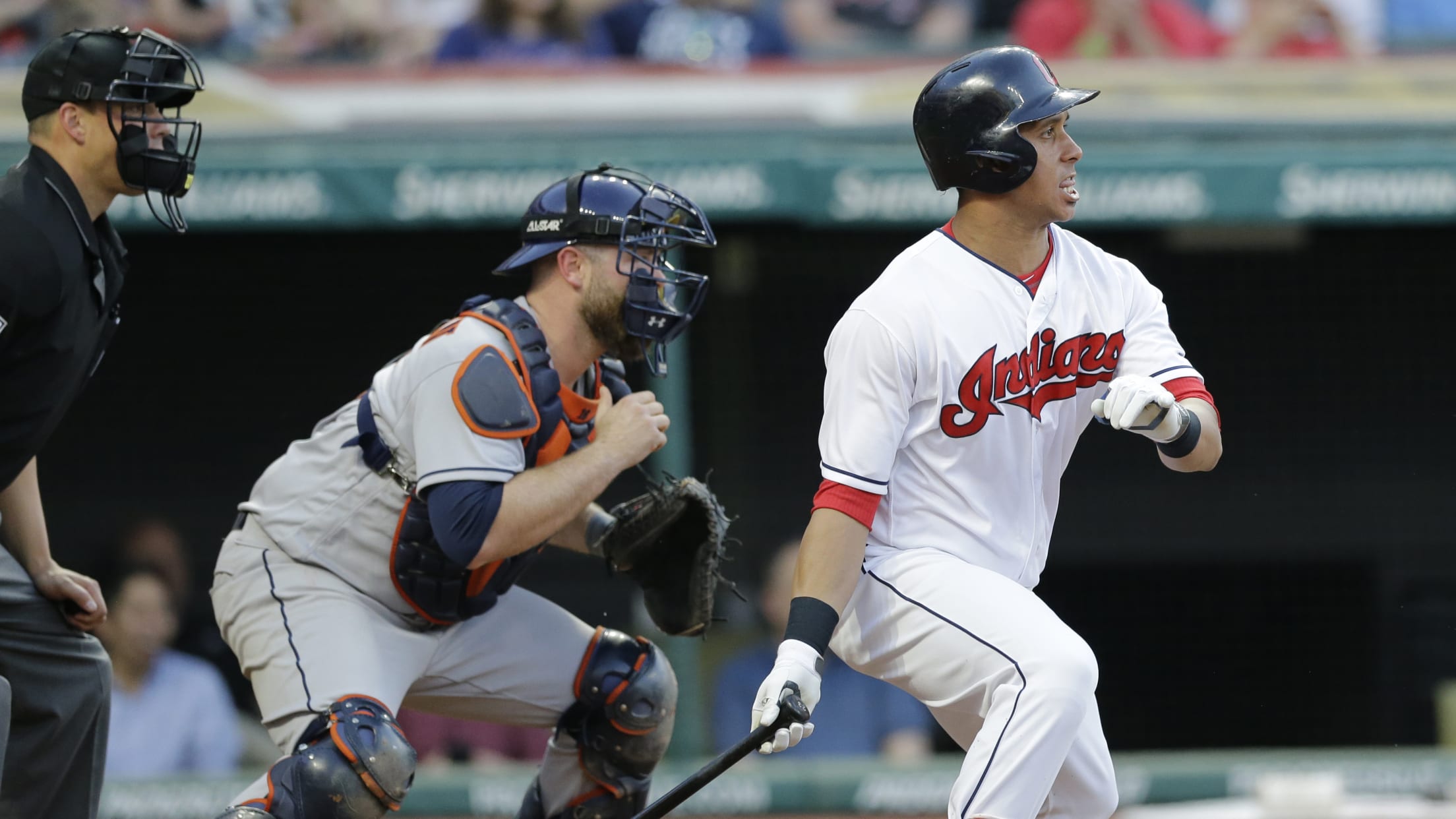 Cleveland Indians' Michael Brantley watches his ball after hitting a two-RBI single off Houston Astros starting pitcher Lance McCullers Jr. in the fifth inning of a baseball game, Wednesday, April 26, 2017, in Cleveland. Francisco Lindor and Carlos Santana scored on the play. Houston Astros catcher Brian McCann watches. (AP Photo/Tony Dejak) (Tony Dejak/AP)
The Astros appear to have added an outfielder in wake of the Winter Meetings. On Monday night, MLB Network insider Ken Rosenthal reported that they were close to signing Michael Brantley to a two-year deal, giving them yet another threat in their already dangerous lineup. (Update: It's now official).
No one with the Astros was more excited than pitcher Lance McCullers Jr. -- mainly because signing Brantley means that he likely won't have to square off against him for quite some time:
IF this is true, this is good news. That means I get at least 1 year, 2020, where he doesn't barrel all my pitches. 🤣🤣🤣

— Lance McCullers Jr. (@LMcCullers43) December 18, 2018
Any job interviewer will tell you that it's good to know your weaknesses, and sure enough, McCullers seems to know his. He held Brantley hitless during the regular season in 2018, but all-time, "Dr. Smooth" has his number -- .300/.300/.400 with a double in 10 plate appearances.
That figure includes this booming extra-base hit on April 26, 2017, that Brantley indeed barreled:
Brantley added an RBI single off McCullers later on that day, and his three RBIs keyed a 7-6 Indians victory.
Now if the Astros could just find some way to solve McCullers' problem with Rangers shortstop Elvis Andrus, he'd be all set.
Teams in this article:
Players in this article: