Late comic Brody Stevens kept baseball very close to his heart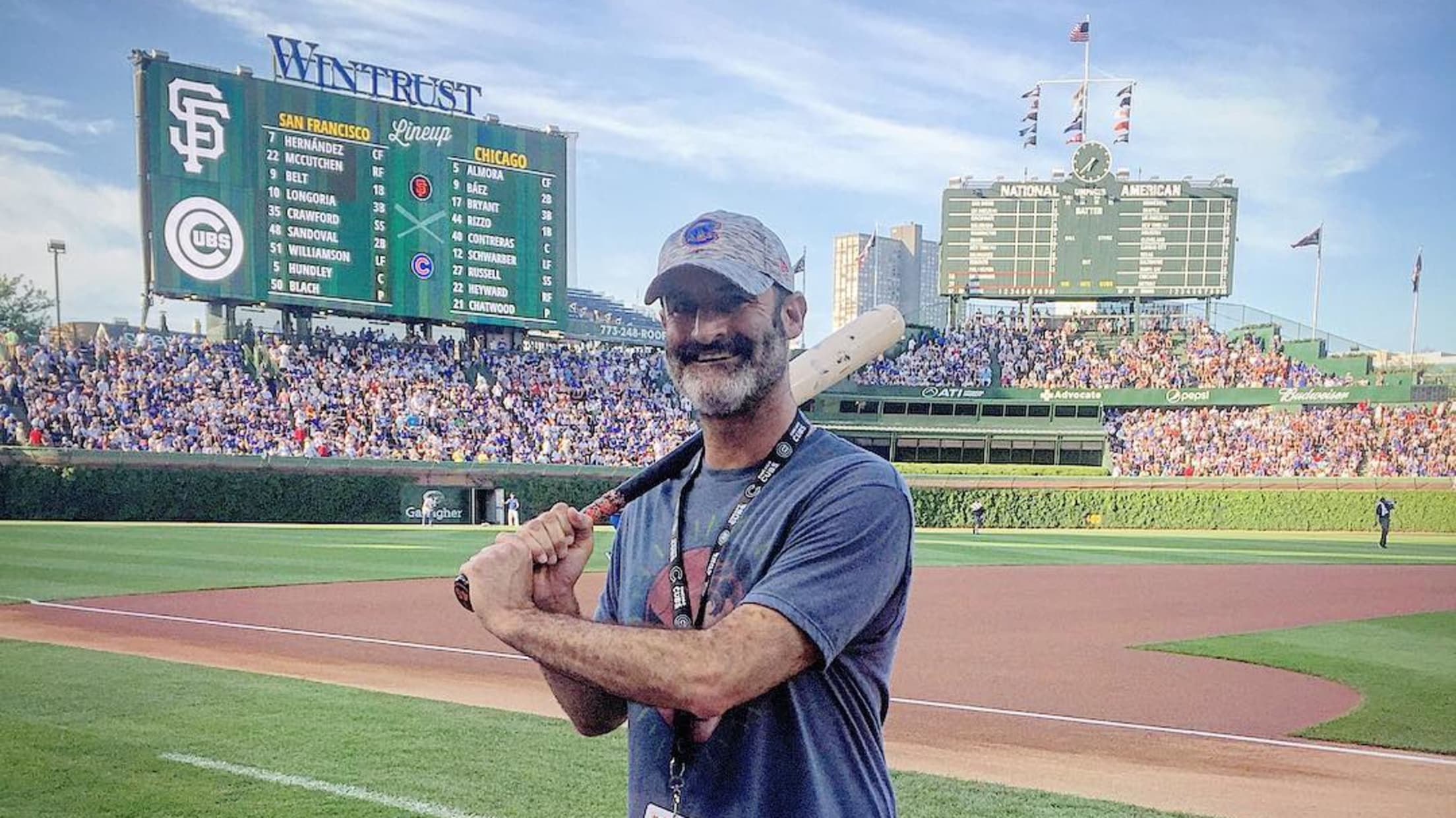 On Friday, the comedy world was hit hard with news that Brody Stevens had died suddenly at the age of 48. For years, he had been a regular in the Los Angeles scene, appearing in films such as "The Hangover" and "Due Date" as well as several television programs, amassing the respect and love of many of his peers in the process.
But beyond the comedy circuit, Stevens maintained a lifelong affinity for baseball. As a high school pitcher at Reseda High School in the San Fernando Valley, Stevens was a standout both for his pitching and for his vibe in the locker room.
A 1988 piece from the Los Angeles Times features a quote from Brody (going by his birth name, Steve Brody) referring to himself as "the type of guy to keep everybody loose," something his coach Mike Stone echoed ("He's sort of the team comic"). Obviously, that was a prescient characterization, considering where Stevens' career would lead him.
At one point on his baseball journey, Stevens pitched for the North Pole Nicks of the Alaska Baseball League, eventually sharing the front of a local sports section with none other than Bo Jackson:
North Pole Nicks July 12th 1989. Brode & Bo sharing the front page of Sports in the Fairbanks Daily-Minor. #BrodyInspiresNicks ⚾️🎅🏼🎄 pic.twitter.com/GMnONrEtDD

— Steven BRODY Stevens (@BrodyismeFriend) December 25, 2018
Stevens would later attend Arizona State on a scholarship as a pitcher, and he'd go on to pitch 28 innings at ASU before shifting his focus to comedy full-time.
Baseball had a way of making its way back into his life even after his pitching career ended, as Stevens maintained that form rather convincingly.
In an interview with the Arizona Republic in 2015, Stevens likened his approach at the microphone to a pitcher's routine on the mound:
"I think there is an overlap there, for sure. There is a body-language reading that needs to be done when you pitch. You look at the hitter's eyes, or how they react to a certain pitch, and it's a similar thing with an audience. It could be how are they sitting. How are they laughing? There are a lot of variables. When you're a comedian, you're in charge. You decide what joke you're going to do. When you're pitching, you decide the tempo. You decide where you're throwing the ball."
He seemed to enjoy digging up old files and clippings from his high school years and marvel at some of them ... such as this one, featuring a pitch he forgot he had in his repretoire:
Perhaps most impressively of all, Stevens could still throw a perfect strike nearly three decades removed from his collegiate career, as friend and comedy colleague Jack Wagner shared in his remembrance of Stevens on Friday:
Rest in Peace Brody Stevens. one of the funniest people i've been lucky enough to know, and more importantly a reseda high school & arizona state starting pitcher who could still throw a perfect fastball years later. pic.twitter.com/faR7ebhLcW

— jack wagner (@jackdwagner) February 22, 2019
It's clear Stevens' love for baseball never ended, and it's also clear the comedy (and baseball) communities' love for him will never cease either. May he rest in peace.