'Let's Go Dodgers!' was a 'Jeopardy!' category on Friday night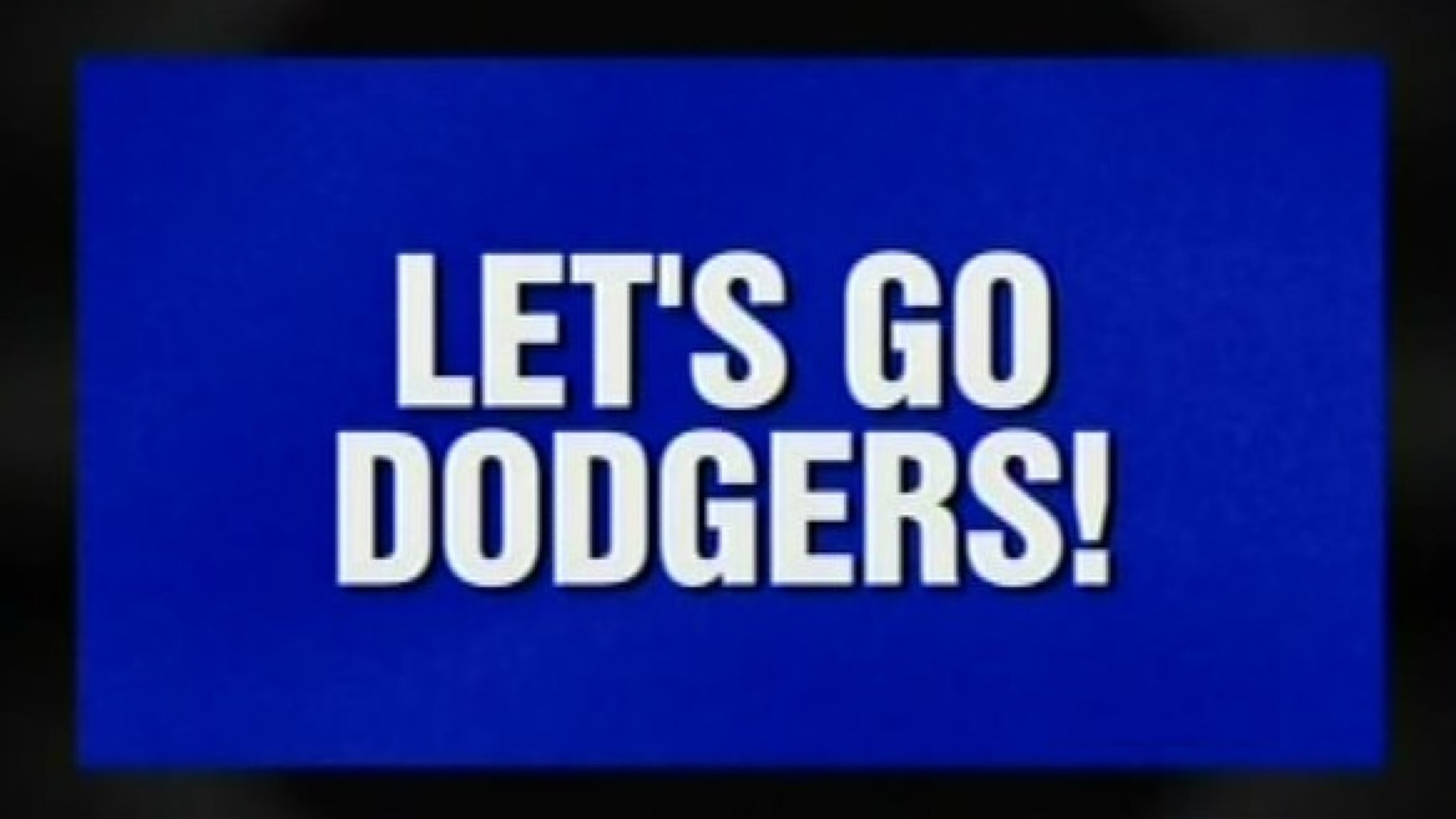 Friday night's episode of "Jeopardy!" was well-suited for baseball fans, specifically those in the Los Angeles area. One of the categories was "Let's Go Dodgers," and it had plenty of possible clues to choose from, considering the long history of the franchise.
These are the hints, so how would you have fared?
@BaileyLAKings @Dodgers "Jeopardy!" clues on the baseball team: pic.twitter.com/u0F5vsGwlD

— Michael S. Wall (@mikeswcoast2004) May 19, 2017
Still need some help? Here are some more potential hints for the written answers:
Good luck!
Teams in this article:
Players in this article: