Let's take a look at baseball players wearing the most beautifully ugly Christmas sweaters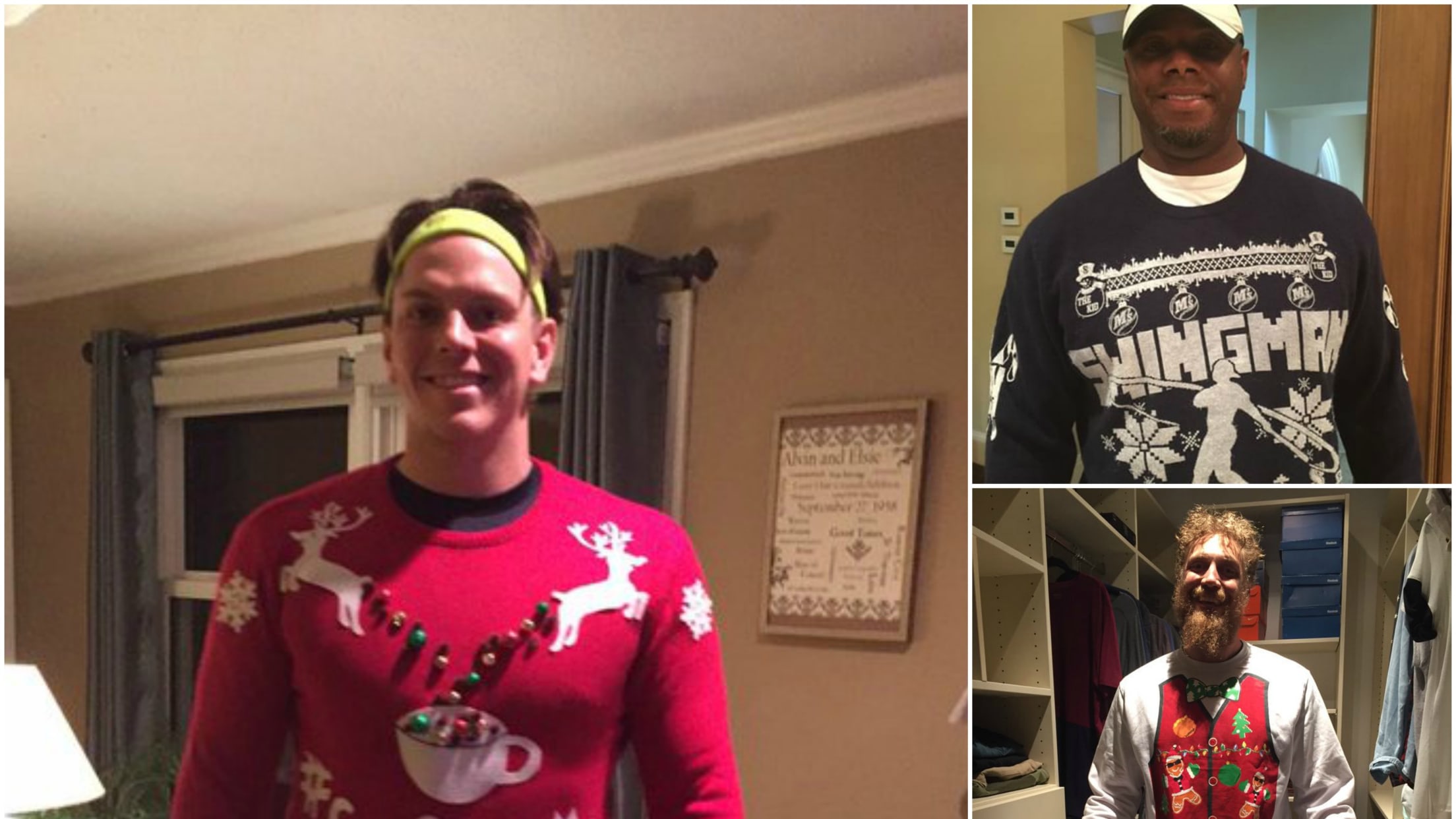 The holidays are perfect for spending time with family, eating tons of food ... and wearing sweaters that are unwearable in any other context. Baseball players are no different in these respects. Over the years, they have donned some truly ugly -- and therefore very beautiful -- Christmas sweaters and unabashedly shared them with the world via social media.
With Christmas just around the corner, let's take a look at some of the finest sweaters worn by baseball players. Perhaps they will serve as inspiration as you prepare your holiday outfit.
Greg Maddux's old-school sweater
The first thing you need to know about ugly Christmas sweaters is that they are but one part of a larger outfit. For the holidays, Maddux broke out this classic reindeer number, but didn't leave it there. The sweater wouldn't be complete without the addition of a pink collared shirt underneath. Always remember to accessorize, folks!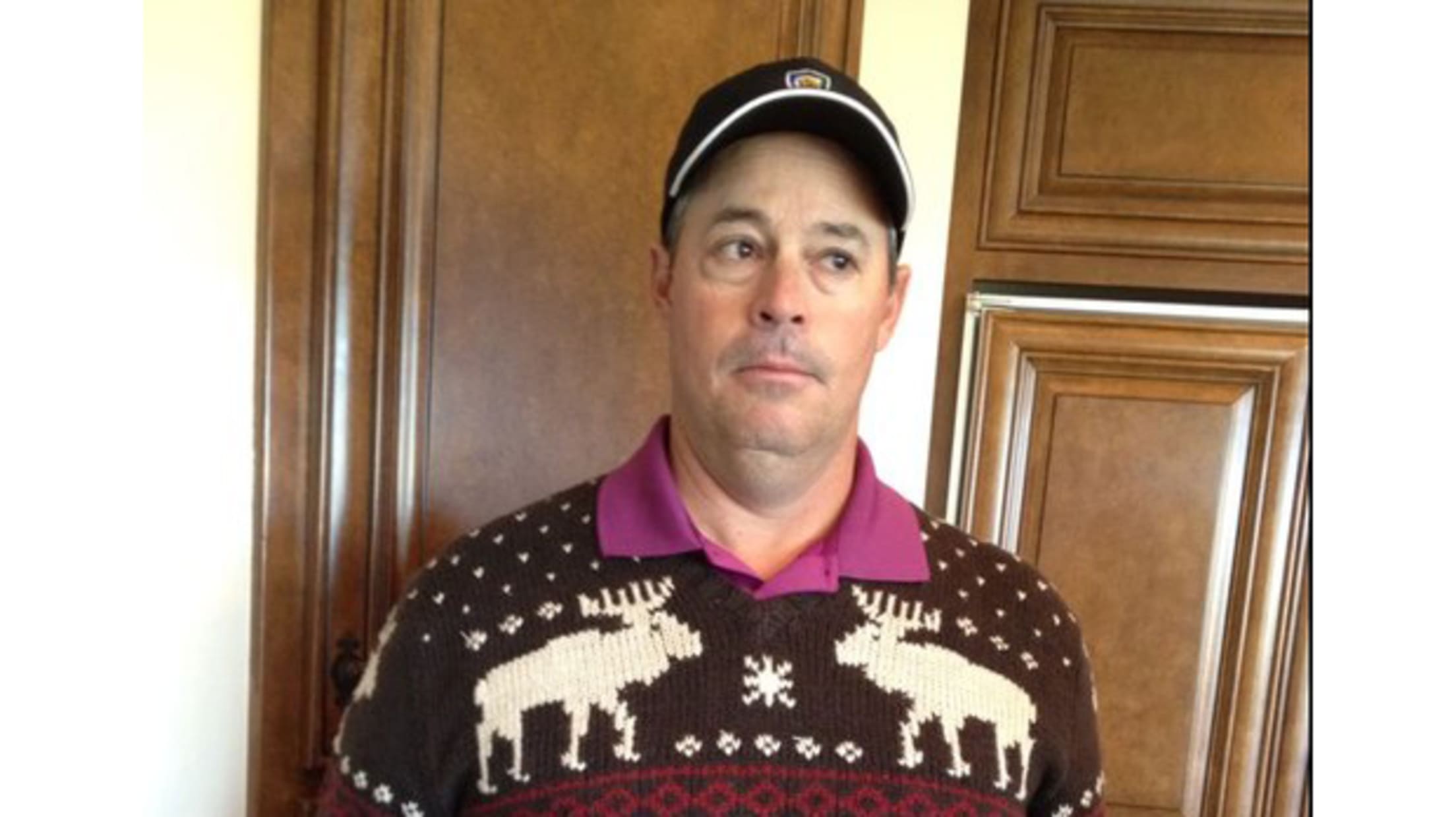 Logan Morrison's DIY personalized sweater
With ugly Christmas sweaters becoming trendy over the past couple years, they are easy to find in stores. While the added convenience is certainly a benefit, mass production introduces the risk that you'll show up at the dinner table or party wearing the same sweater as someone else.
Logan Morrison and his buddy know there's only one way to avoid that fate: Make your own Christmas sweater.
Ken Griffey Jr.'s custom sweater
Not everyone can pull off wearing a Christmas sweater with their own likeness on it. Griffey is one of the few who can, however. Three years ago, he did just that with a sweater that is not only gorgeous, but also transforms his bat into a whip whizzing through the zone.
Jordan Schafer pulled off the generic sweater
Not everyone has the time and artistic energy to pull off the custom sweater. Luckily, that's not always necessary. Just look to Schafer, whose yeti sweater provided a perfect contrast to his speedier style of play.
Merry Christmas 🎄 pic.twitter.com/GgxNPNUX3W

— Jordan Schafer (@JordanSchafer) December 25, 2014
Hunter Pence played Santa
At the end of the day, any fashion choice will fail if it does not match the wearer. Pence surely recognized that principle when he picked out a sweater that perfectly synced with his appearance and personality.
Notice...Have you ever seen me and Santa at the same time? Didn't think so 🎅🏽 pic.twitter.com/cW4J8IqZQW

— Hunter Pence (@hunterpence) December 25, 2015
Adrián González's non-award-winning sweater
For an item of clothing to be truly and completely ugly, it needs to disregard any and all considerations of pattern and consistency. By any definition, Gonzalez assembled a profoundly ugly Christmas sweater. That it didn't win a contest must be considered a snub without precedent.
Ugly Christmas sweater and still did not win contest. Can you believe that. #TBT pic.twitter.com/uueaMb3GLM

— Adrián González (@Adrian_ElTitan) December 23, 2016
We hope your holidays will feature sweaters as brilliantly ugly as these.