Listen to Mike Trout talk about his wife and family and how they keep him grounded
Mike Trout became a married man this offseason. He and longtime girlfriend Jessica, after 11 years of dating, exchanged nuptials in a beautiful winter-themed wedding: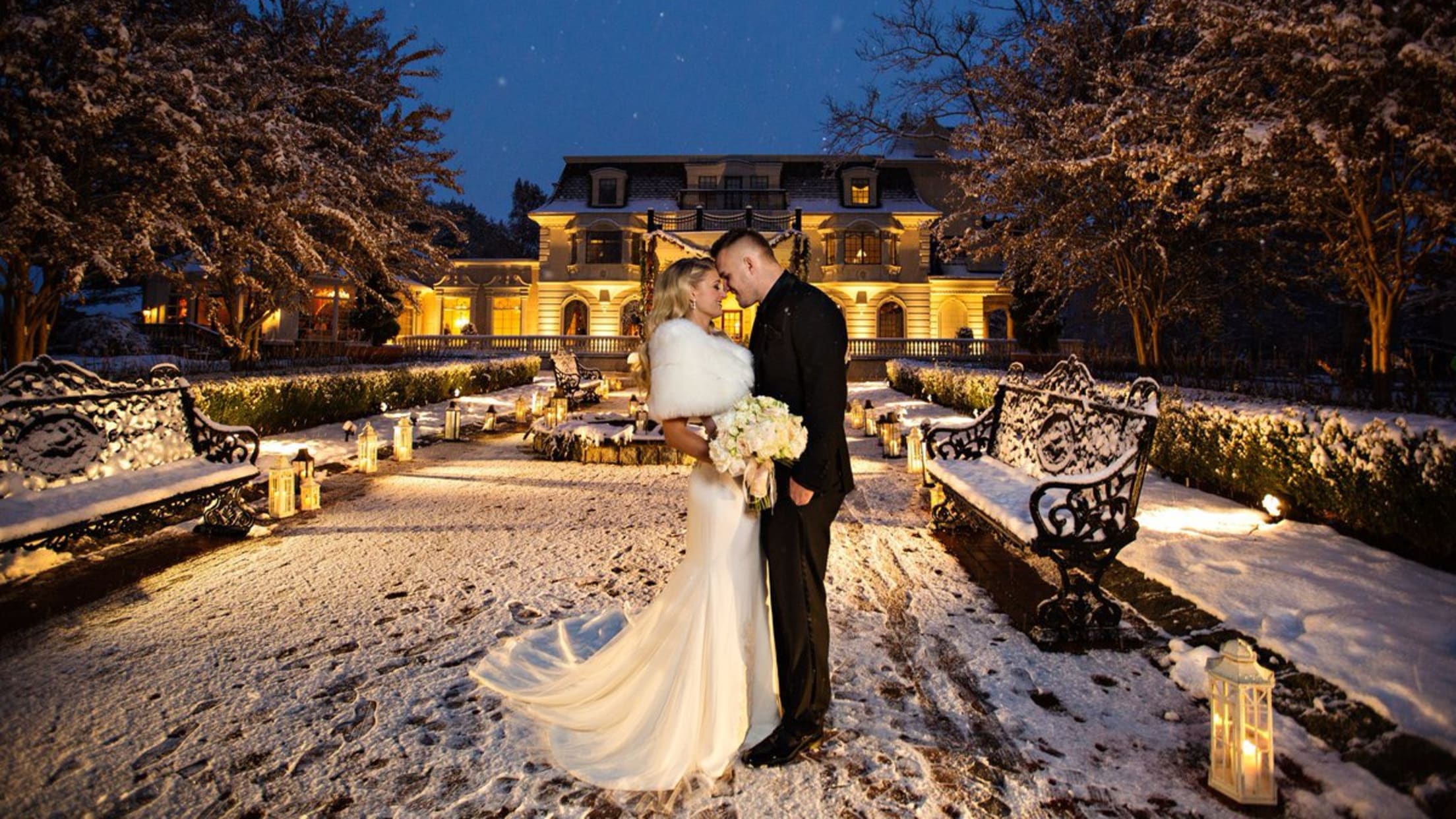 Mike Trout / Twitter
MLB Network's "30 Clubs in 30 Days" stopped by Angels camp recently and talked to the outfielder. In addition to asking him about improving his defense, they had a few personal questions for Trout.
Brian Kenny mentioned it was amazing a lot of young superstars tend to get married fairly young.
"She's been there before baseball and through the whole journey," Trout explained. "You say we're getting married young -- I was with her for 11 years," he added.
He continued by discussing how his entire family contributes to his remaining grounded. "That's why I love my family, they're great people."
Now we know one of the many reasons why the six-time All-Star is so well-rounded.
For the full interview, click the clip atop this post.
Teams in this article:
Players in this article: