Lonzo Ball and Kenley Jansen swapped jerseys for the newest Laker's ceremonial first pitch
On Friday, the Dodgers welcomed Los Angeles' newest sports star, Lonzo Ball, to Dodger Stadium ahead of their game with the Rockies. Ball, selected by the Lakers with the No. 2 pick in Thursday's NBA Draft, is quite a big deal -- and as such, he was the toast of the town as he threw out a ceremonial first pitch.
Before that, though, Ball donned his own custom-fit Dodgers jersey, which admittedly looked incredibly slick (probably due to the surname "Ball" on the back of a baseball jersey):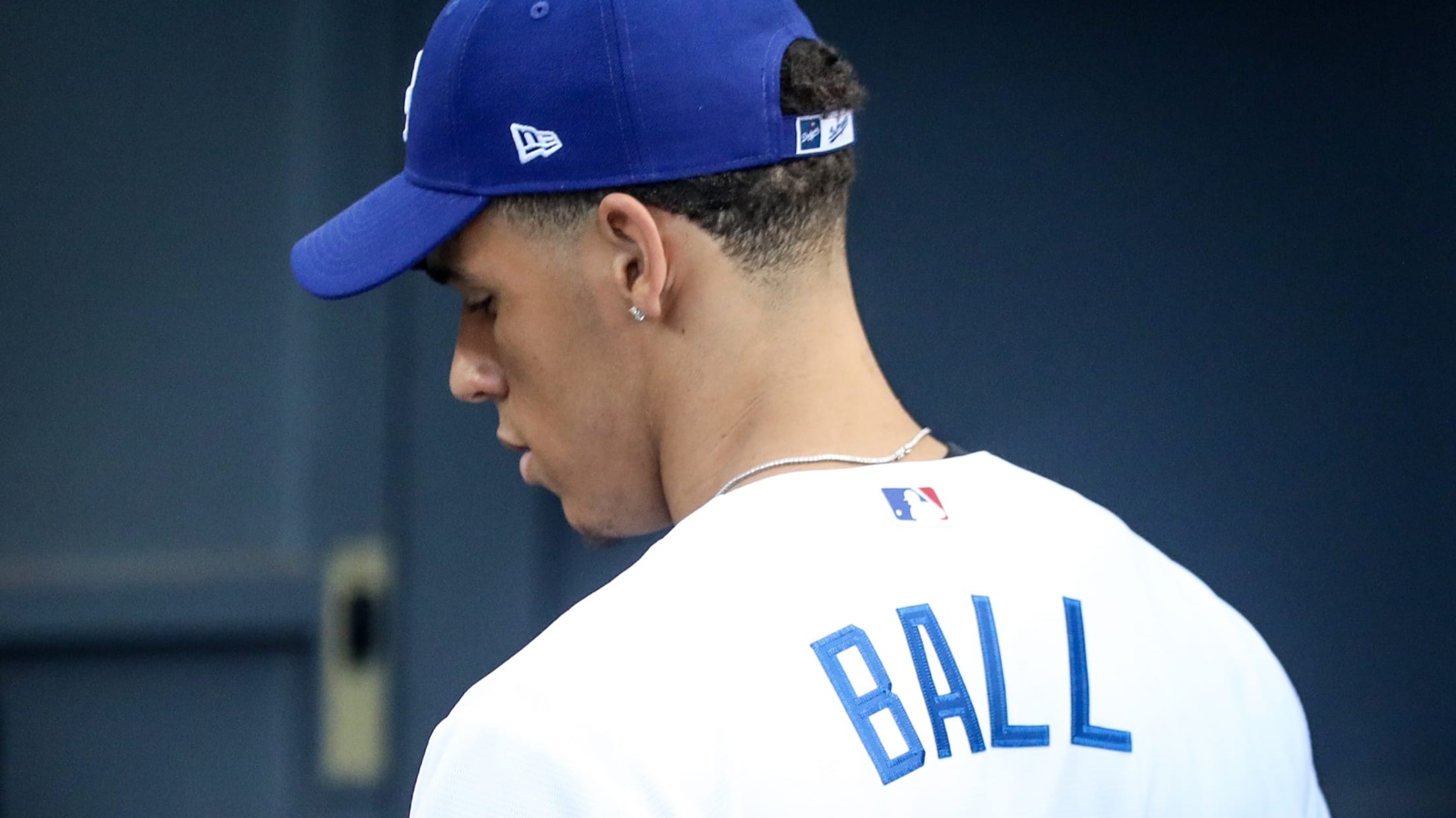 Lest you be curious where Ball stands next to some of the Dodgers' tallest players, well, here he is with Kenley Jansen (who stands at a commanding 6-foot-5), Clayton Kershaw (6-foot-4) and Yasiel Puig (6-foot-2):
.@ZO2_ is in the house! #LakeShow pic.twitter.com/nxhSp75Ie3

— Los Angeles Dodgers (@Dodgers) June 24, 2017
After the pregame photo-ops, it was time to warm up for the pitch (which, OK, facilitated another great image):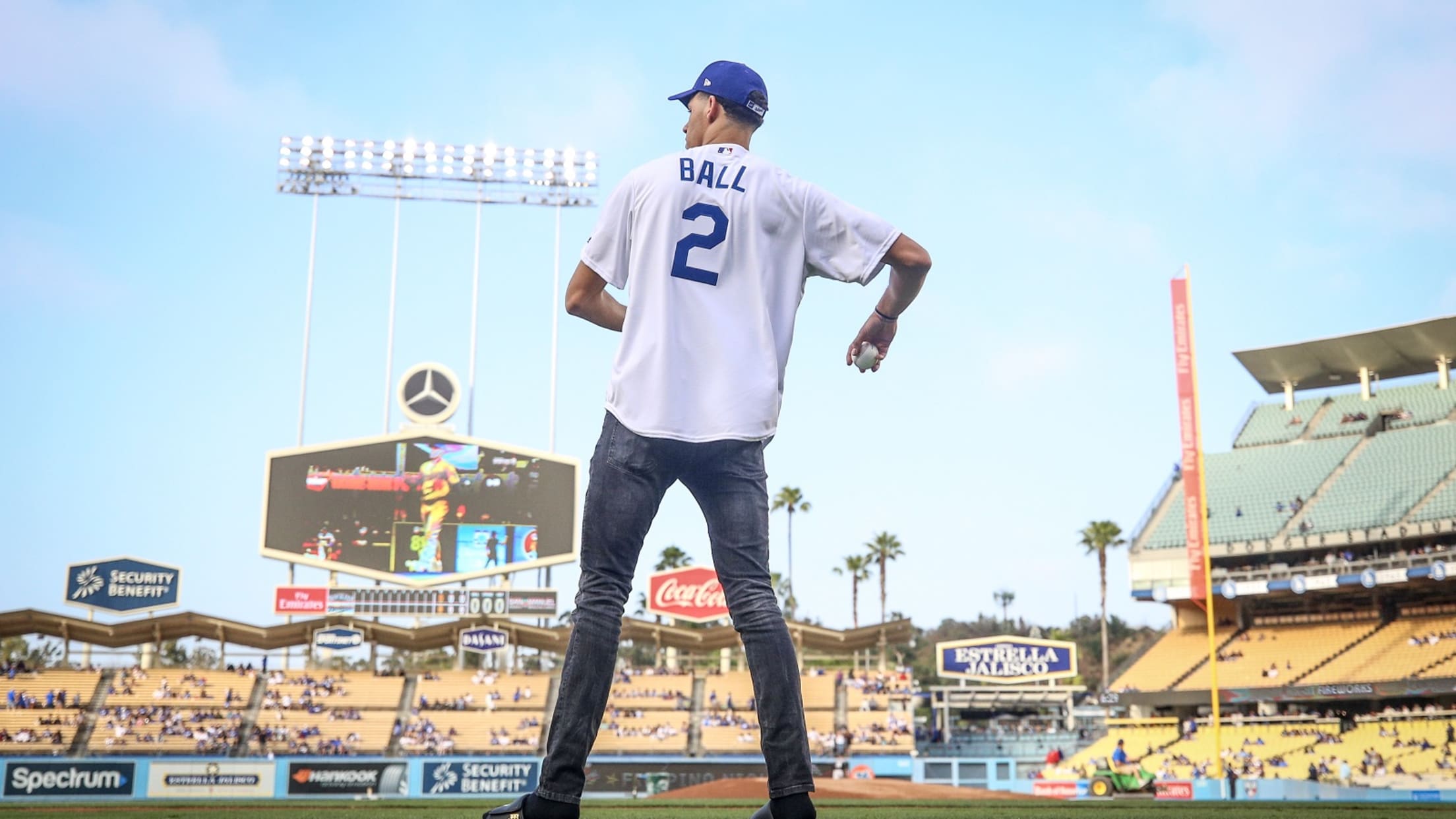 And the warmup:
.@ZO2_ warming up for tonight's ceremonial first pitch! 💪 pic.twitter.com/VRHRwHZ8Hk

— Los Angeles Dodgers (@Dodgers) June 24, 2017
As for the pitch itself, 19-year-old Lonzo stepped up and delivered a ... ball to Jansen -- who was still wearing his Magic Johnson Lakers jersey in his return to his former position behind the plate:
.@ZO2_ ➡️ @kenleyjansen74#LakeShow | #LetsGoDodgers pic.twitter.com/17tgQNXHkW

— Los Angeles Dodgers (@Dodgers) June 24, 2017
In all, a pretty grand debut for the future of the Lakers in front of thousands of his hometown fans.
Teams in this article:
Players in this article: