Lucas Giolito plays 'Rocket League' and has a grandfather who was on 'Seinfeld'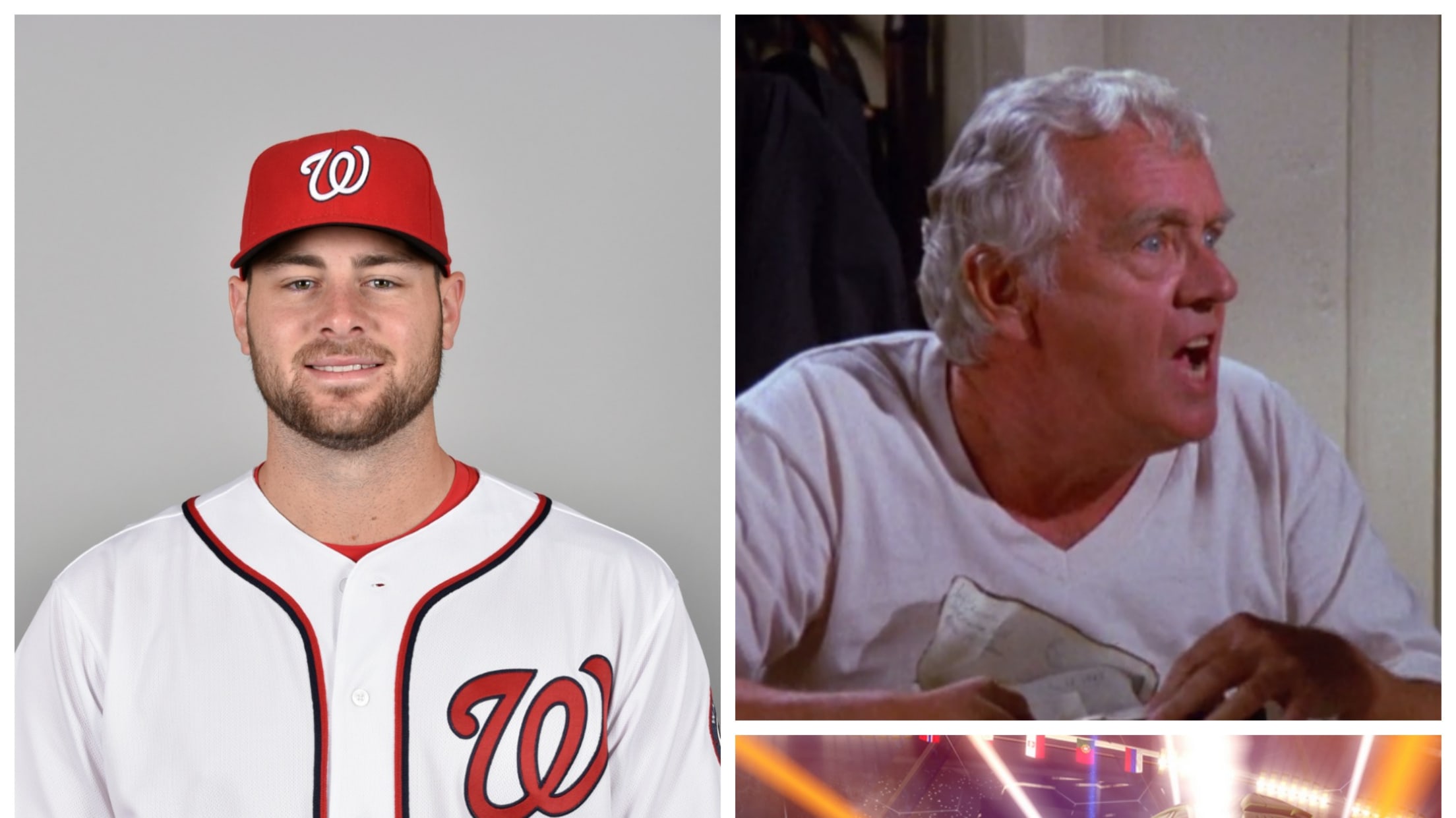 Prospect scouting reports can provide a wealth of knowledge about a professional baseball player's skills and potential. They can show you a guy has defensive range, or that he's got big league power, or that he "runs like a rotary telephone thrown into a clothes dryer."
Scouting reports don't (usually) indicate whether or not a prospect considers a hot dog a sandwich, or if he's good at "Rocket League," though. That's where Reddit AMAs come in.
Lucas Giolito -- a right-handed starting pitcher in the Nationals organization who was recently named the top pitching prospect in all of baseball by MLB.com -- took some time out of his busy Spring Training schedule to field some questions from fans on Reddit, and the result is one of the most interesting Q&A's you'll see all season.
Giolito joked that he hasn't yet informed the Nationals that he's flirting with the idea of pursuing a career playing the futuristic sports video game "Rocket League" professionally:
Q: How do you think the Nationals' front office and fans will react when they hear that you're quitting baseball to play Rocket League professionally?
"Shhhhhhh haven't told them yet."
Q: How good are you at Rocket League? Be Honest.
"I'm just okay. I'm almost ranked up to 50 (currently 49 2/3). My highest competitive rank is Champion in doubles."
He used the prank website "Let Me Google That For You" to troll a fan who asked if Giolito considered a hot dog a sandwich:
But later offered a more sincere reply:
"A hot dog is a hot dog. Not a sandwich."
Amen, brother.
He also talked about his grandfather's "Seinfeld" appearance, which is a real thing that actually happened:
Q: Did you say you have never seen an episode of "Seinfeld" in which your grandfather was in, or did I not understand correctly?
"I've seen one episode he was in. I was a lot younger, so I don't remember it too well."
For what it's worth, Giolito's mother's father is actor Warren Frost. He played Susan's father in a handful of "Seinfeld" episodes, most famously in Season 4's "The Cheever Letters":
Giolito explained his admiration for Hall of Fame pitcher Bob Gibson and confessed that he used to eat French toast before every one one of his starts -- but that all just scratches the surface. Check out the full AMA here.
Teams in this article:
Players in this article: