Manny Machado wins round one against Bryce Harper by blasting a grand slam right over his head
All offseason, the baseball world revolved around two names: Bryce Harper and Manny Machado. They were young, they were arguably the two best players in the game and, for the first time, they were free agents. Any and all teams (all teams that could afford them) were after their services. Ultimately, Harper signed with the Phillies for 13 years at $330 million, while Machado went west to San Diego for 10 years and $300 million.
But who was better among the two? Who is better? Who would end up being better?
Entering Monday, the two had been decent, but not their superstar selves during these first two months. But also on Monday, they were facing off against one another for the first time in a Phillies-Padres game. Harper went 0-for-4, the Padres won, 8-2, and Machado hit a grand slam dinger -- right over Harper's head.
Show me the Manny.

(MLB x @PapaJohns) pic.twitter.com/9btDZTf4zx

— MLB (@MLB) June 4, 2019
Bryce was absolutely helpless watching it sail high out of the ballpark.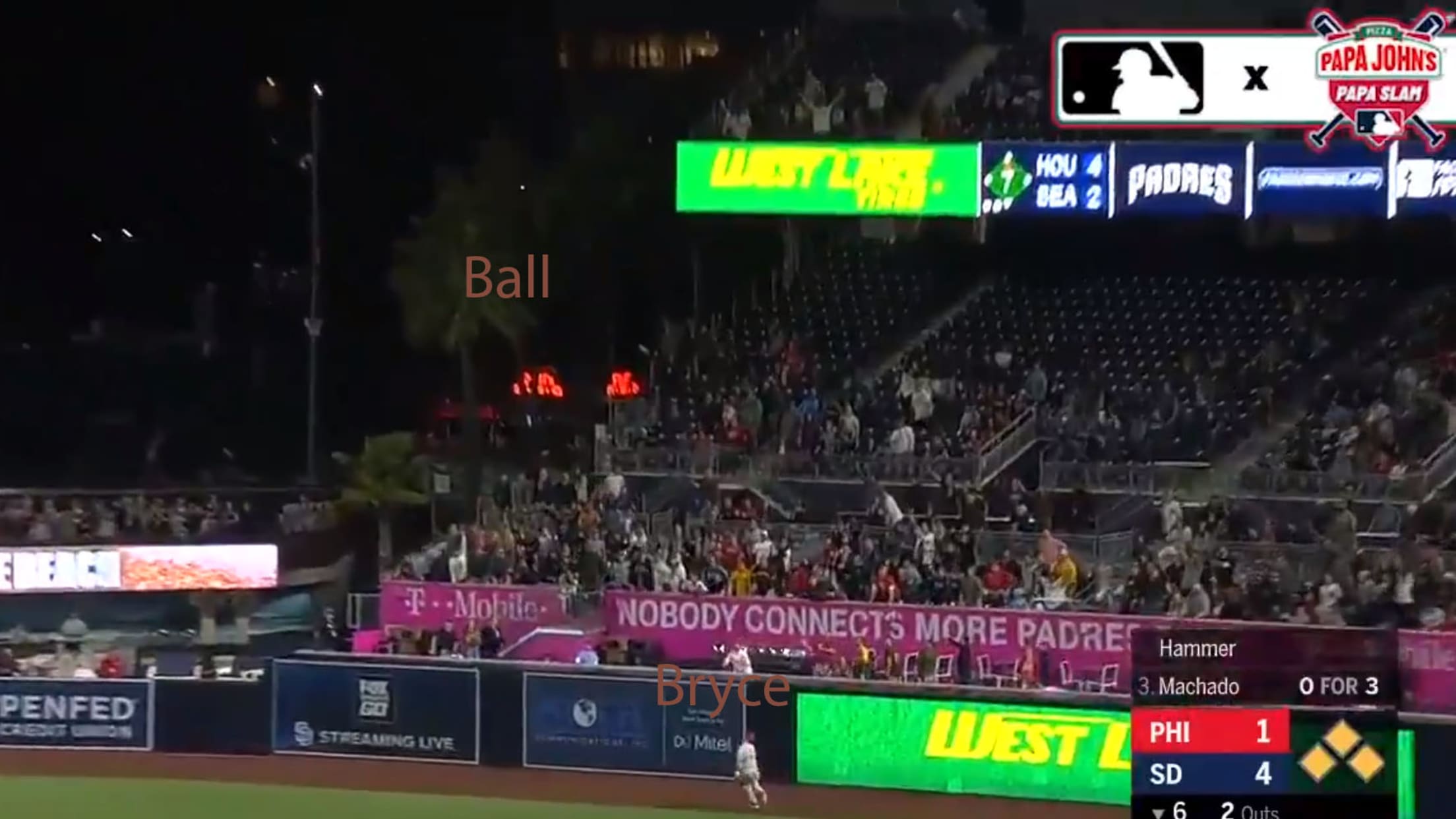 Round 1 of the battle of the superstars goes to Manny Machado. We'll see how the next few games and the rest of the season play out.
Matt Monagan is a writer for MLB.com. In his spare time, he travels and searches Twitter for Wily Mo Peña news.
Teams in this article:
Players in this article:
Topics in this article: