Bryce Harper hit his home run so high he confused the pitcher into thinking it was an out
When Bryce Harper hits the ball, it's unlike almost anyone to ever play the game. It's why he was on the cover of Sports Illustrated as a teenager. It's why the Phillies were happy to sign him to a 13-year deal to ensure he would spend the rest of his playing days in Philadelphia. And, because of that, when he hits the ball, it can be a very disorienting effect for other players.
That's what Cardinals pitcher Génesis Cabrera got to experience in his first big league start of his career on Wednesday. In the third inning, Harper blasted a fly ball off the rookie. Now, in Cabrera's experience, most of the time he had seen players hit the ball like this, it was a harmless fly ball. So, he pointed to the sky to help his fielders locate it. But because this was Harper -- crusher of baseballs -- that ball was not a harmless pop-up, but instead carried well over the center field fence.
Oh, the harsh reality of pitching to Harper.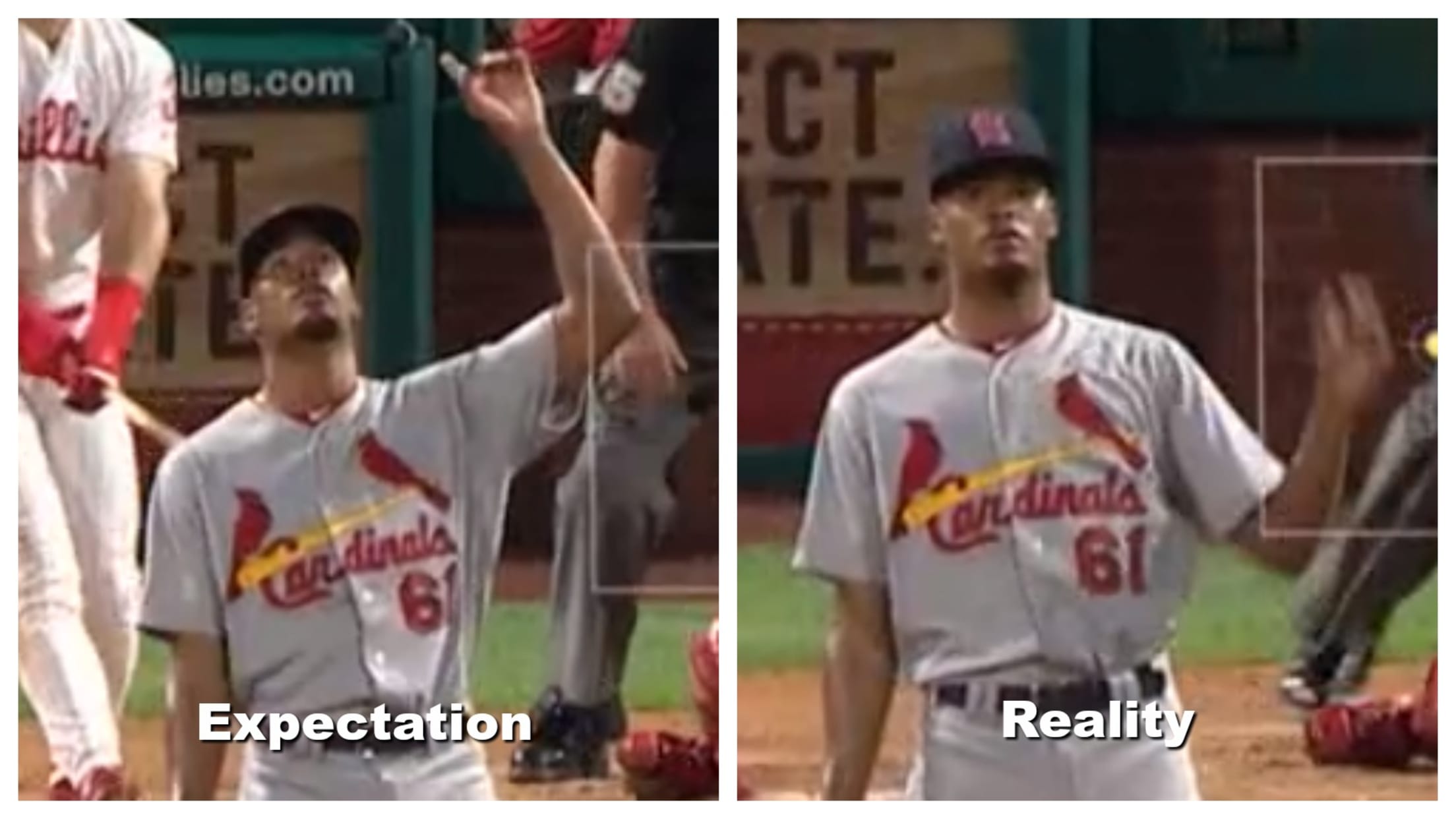 Harper's dinger was part of a four-hit day for the slugger, who has been heating up in the last week. As for the reason? Well, manager Gabe Kapler has a real head scratcher of an answer:
"When your effort level is low, your muscles fire fast. You see the ball longer. It's a decision that hitters make."
Your guess is as good as mine.
Teams in this article:
Players in this article:
Topics in this article: