Marcus Stroman graduates from Duke University between starts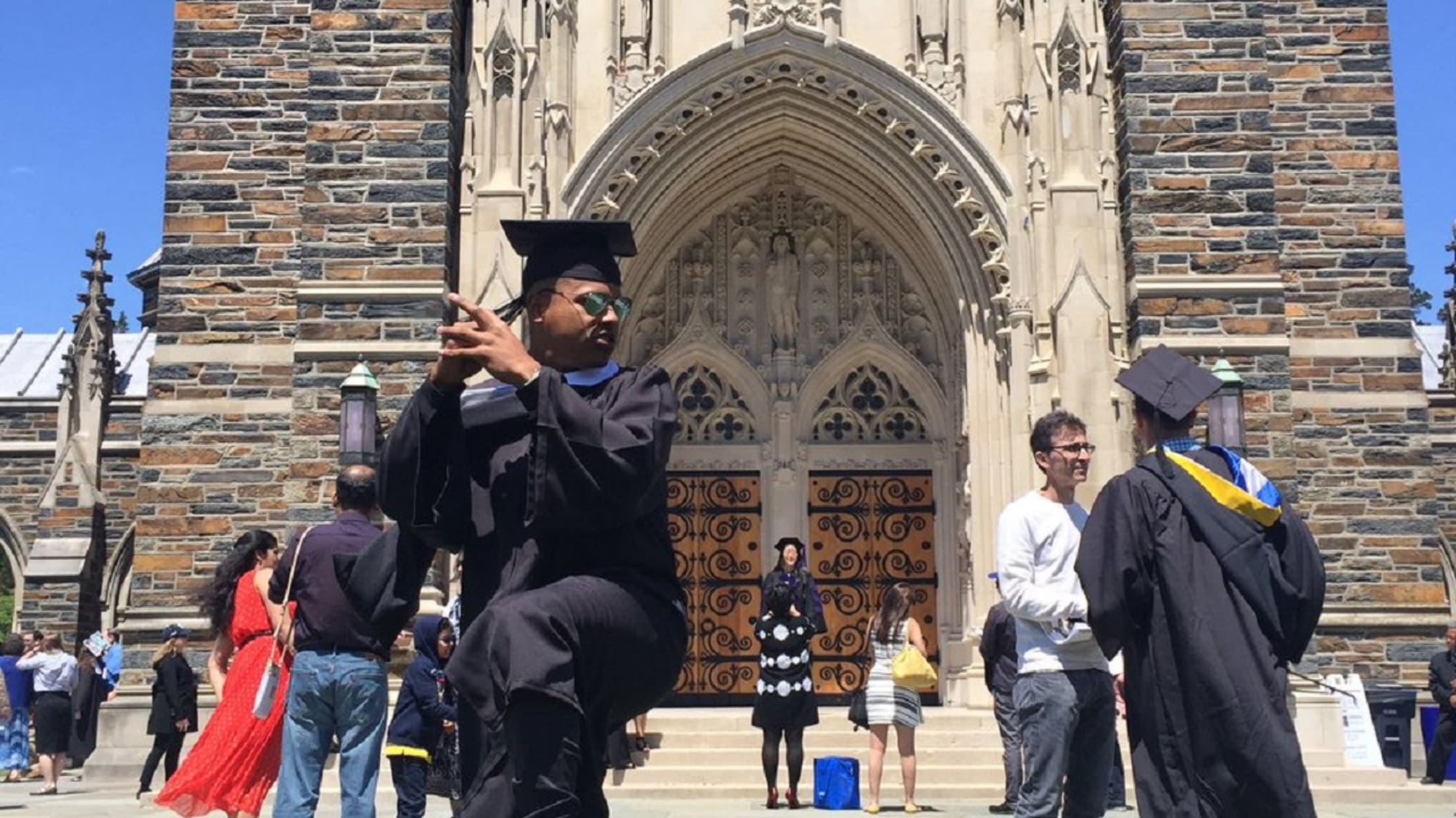 While his teammates were involved in bench-clearing brouhahas at Texas, Blue Jays right-hander Marcus Stroman had another matter to attend to: graduating from Duke University.
Stroman was part of the school's ceremonies on Sunday after finishing the work required for his sociology degree last year while rehabbing from the ACL tear that sidelined him for much of the regular season. An injury that the 25-year-old told MLB.com's Gregor Chisholm he was "thankful" for:
"I never thought I'd say I was thankful for tearing my ACL, but I am, because I grew so much as an individual. I was able to get my degree and I got stronger mentally, physically, through it all. I'm in a great position now, and that has a large part to do with the summer I had at Duke University."
According to the Toronto Star, teammate and close friend Aaron Sanchez was in awe of Stro's work ethic:
"That's a huge accomplishment to be able to do that the way he did it. Not a lot of people understand how hard that was to do, and don't understand what he kind of went through. There was a lot of long days, not a lot of sleep," said Blue Jays right-hander Aaron Sanchez, one of Stroman's closest friends on the team. "In between all the graduation stuff, he was rehabbing too so what a great accomplishment at one of the most prestigious schools in North America."
Here's video of Stroman picking up his diploma, courtesy of Sportsnet:
All that hard work paid off, as he documented his graduation activities and cap and gown on his Twitter and Snapchat pages throughout the day.
First up was the pre-graduation kitchen Snapchat selfie: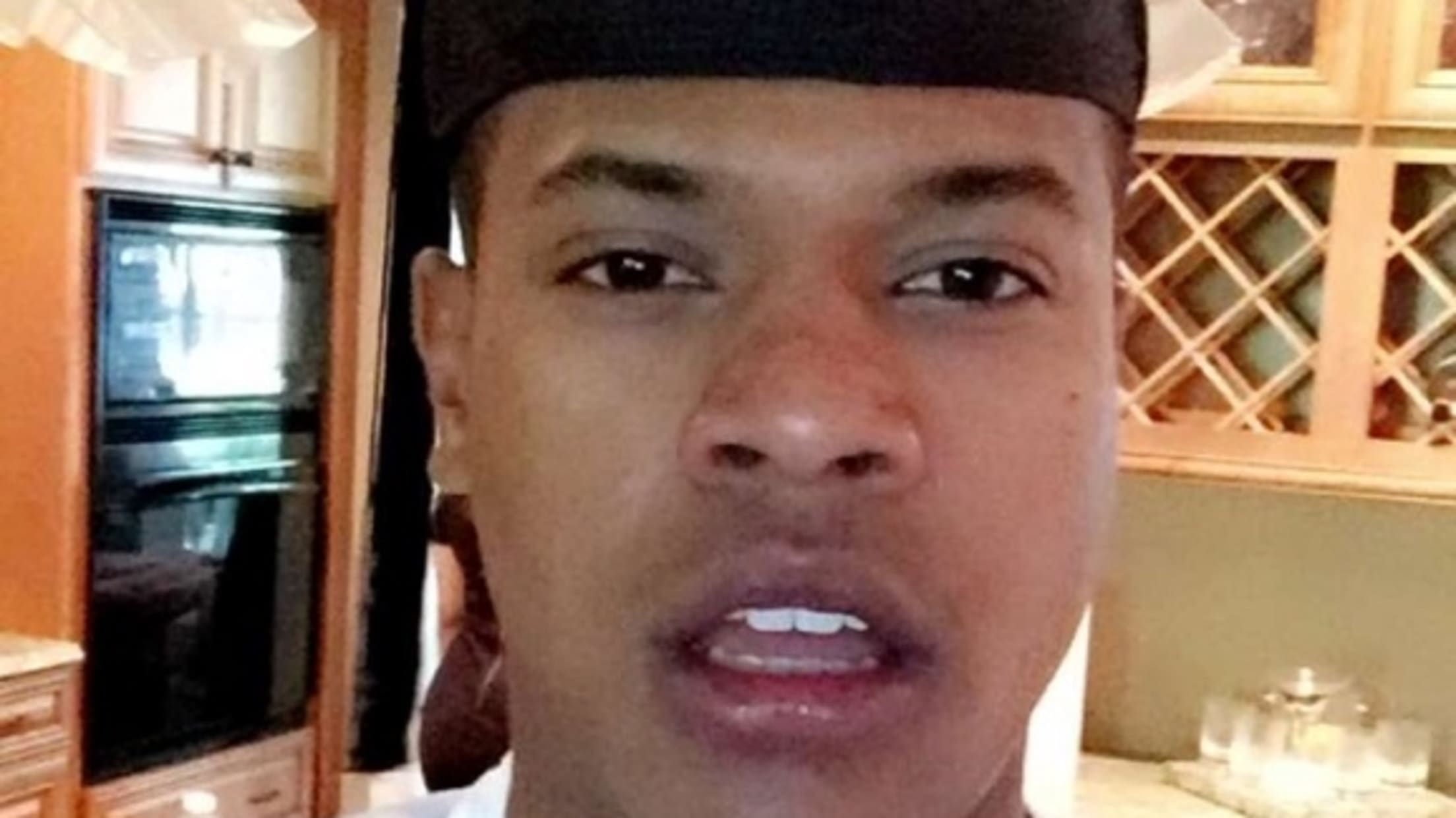 Followed by the fully-outfitted look at the campus: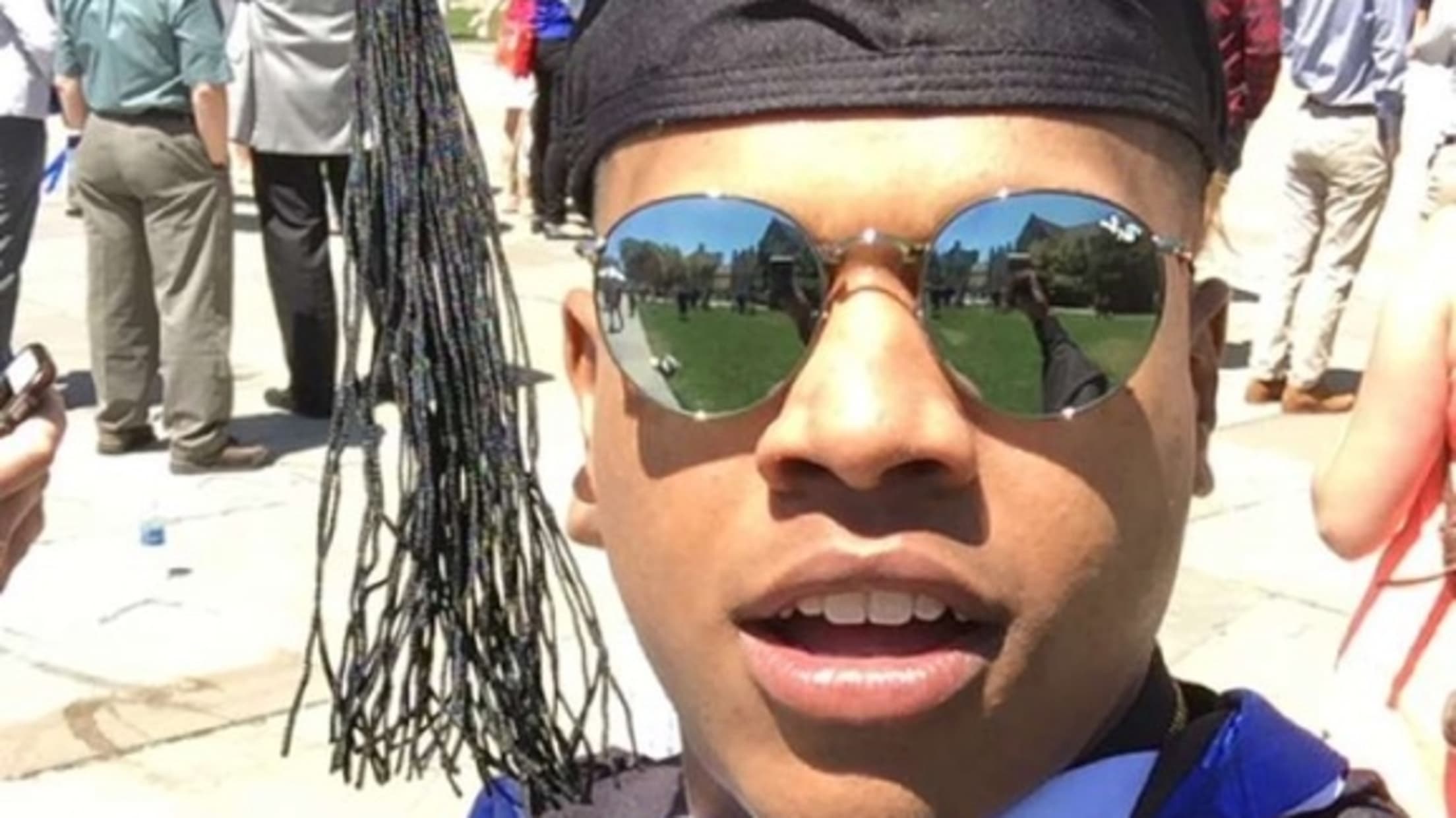 To group photos with the family:
Momma's boy. @aya11763 pic.twitter.com/nuySCGHfNW

— Marcus Stroman (@MStrooo6) May 15, 2016
La Familia. 🎓 @DukeU pic.twitter.com/tmw1FLhYEt

— Marcus Stroman (@MStrooo6) May 15, 2016
As well as striking a few celebratory poses:
Ride or die. @BabyBahnBahn pic.twitter.com/jl5m1HPgor

— Marcus Stroman (@MStrooo6) May 15, 2016
Ayyyyyyye. 🎓 @DukeU pic.twitter.com/kTqp6J7FVy

— Marcus Stroman (@MStrooo6) May 15, 2016
And the perfect visual representation of the "baseball player goes back to school" story, a pitching pose in front of a campus landmark:
🤘🏽#HDMH pic.twitter.com/0jYqjNSeeM

— Marcus Stroman (@MStrooo6) May 15, 2016
"It's quite an honor," manager John Gibbons said. "It probably helped distract him a little bit. He put in a lot of long hours. But I admire the kid. That was his original goal. His parents wanted him to get an education. That was important to him, and it really opened up the perfect opportunity to finish up. If that doesn't happen, who knows when he gets a chance to go back."

Determination, thy name is Marcus -- now both a distinguished Blue Jay and a Blue Devil alum.
Post-graduation, Stroman also showed support for his teammates during their eighth-inning fracas:
Zero respect for Odor. Never had respect for him, never will.

— Marcus Stroman (@MStrooo6) May 15, 2016
Teams in this article:
Players in this article: