Seattle is turning back the clocks for the 20th anniversary of Turn Ahead the Clock Night
OK, sorry, but we may need some time travel scientists like Rip Hunter to come help us out here: Because on June 30, the Mariners are going to celebrate the 20th anniverary of when they traveled into an alternate dimension and brought back their futuristic, "Turn Ahead the Clock" jerseys. Does that make sense?
Turning it back to when we turned it ahead.

We celebrate the 20th anniversary of Turn Ahead the Clock Night on June 30 vs. the Royals. https://t.co/VYC3gcBwSe pic.twitter.com/48m009sISF

— Seattle Mariners (@Mariners) January 25, 2018
While 20 teams took part in the promotion in 1999, it was the dream of the Mariners and then-marketing director (and current vice president of marketing) Kevin Martinez a year before that started the whole thing as they tried to envision what baseball would look like in 2027.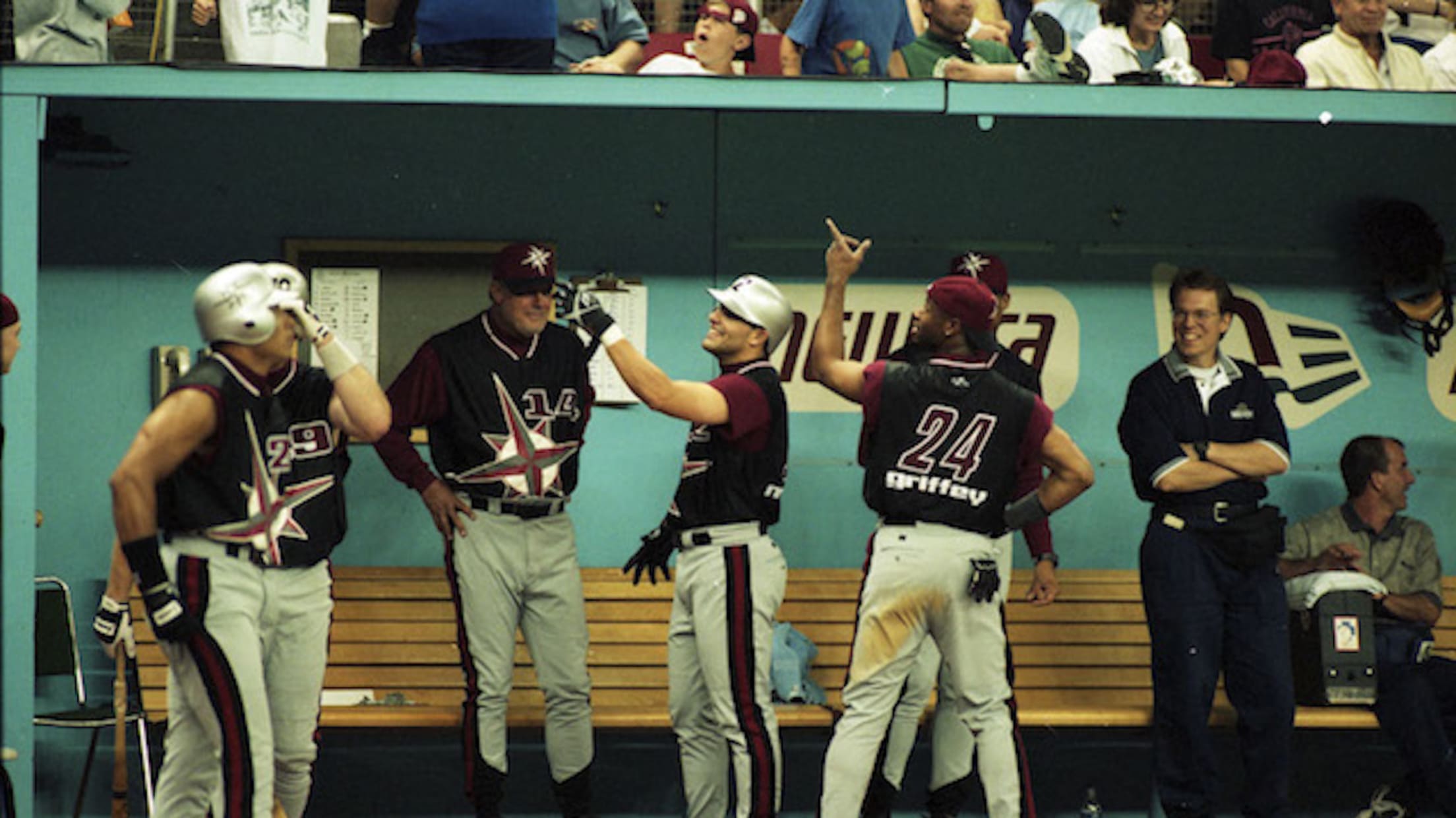 In addition to the futuristic uniforms that the teams wore -- silver and maroon for the Mariners, gold and yellow for the Royals -- the M's borrowed Orbit from the Astros to give a futuristic vibe, added teams like the Pluto Mighty Pups to the standings (back when Pluto was a planet) and had a DeLorean enter the field before the game.
Will our futuristic history repeat again? Will the Mariners try to gaze deeper into the future and debut robotic ballplayers and a broadcaster that features advanced AI? We'll have to wait until the very near future -- June 30 -- to find out.