Salvador Perez is out, but Martin Maldonado has an arm that will wow Kansas City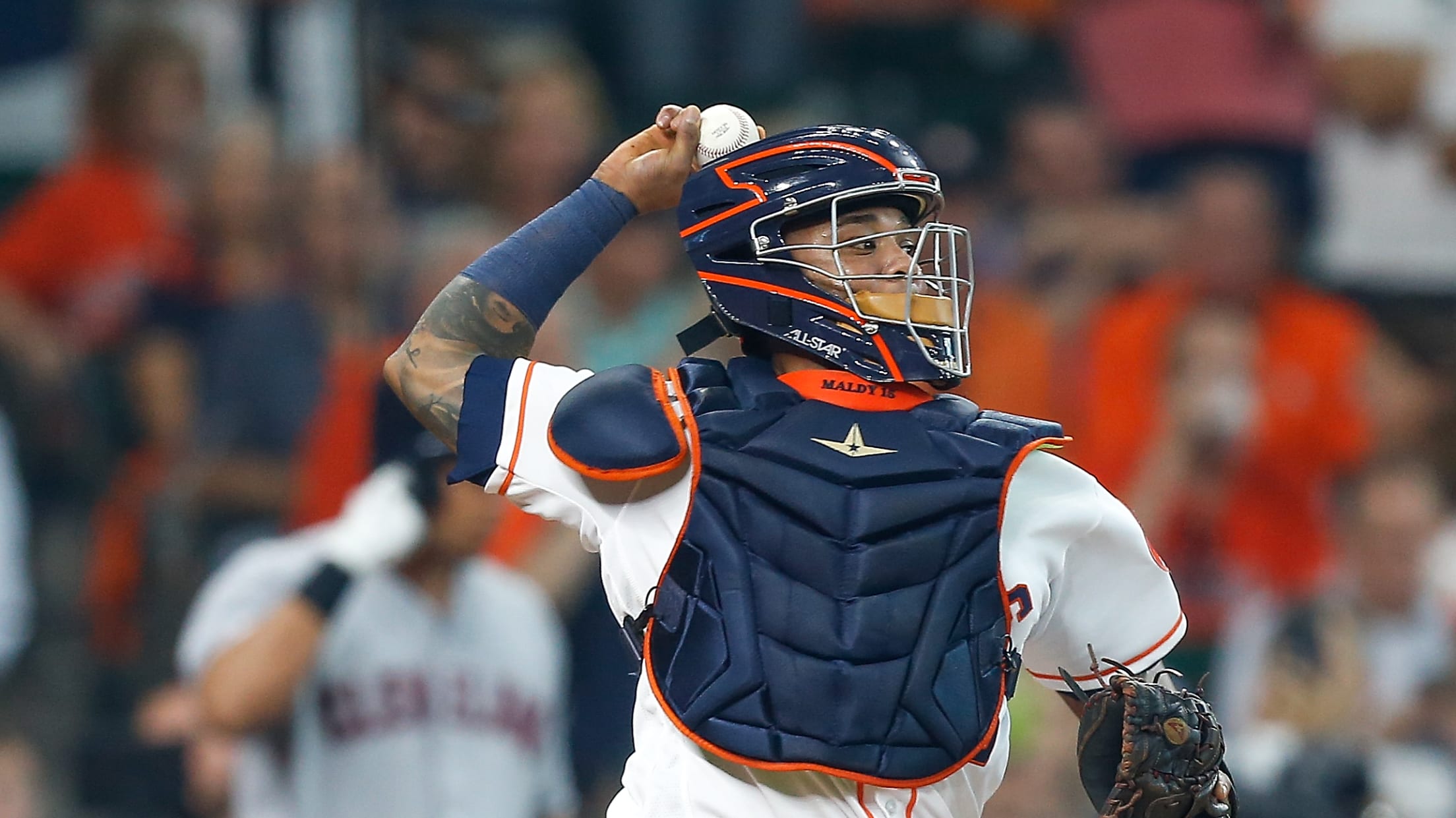 The news of Salvador Perez's Tommy John surgery was tough for all baseball fans to hear. For Royals fans in particular, though, seeing their star catcher and heart of the team sidelined for the whole season is especially disappointing.
But take heart, Kansas City: GM Dayton Moore acted quickly in finding a replacement behind the dish, and while no one can fully replace all that Salvy brings, Martin Maldonado is here to fill that hole in your heart with some jaw-dropping throws.
Maldonado comes to Kansas City fresh off a 2018 season in which he led all Major League catchers in caught stealing percentage at 48.57 percent -- coincidentally just ahead of Perez, in second place at 48.08 percent. This remarkable season was also no outlier -- Maldonado had finished in the top 10 in MLB in this category in each of the last three seasons -- but he took it up a notch in 2018, making the kinds of throws that are sure to make future baserunners think twice about attempting to swipe a bag.
For example, you couldn't draw a line between home plate and second base straighter than Maldonado's tremendous throw to catch Jackie Bradley Jr. during the ALDS:
That's what a perfect throw looks like! That wasn't even the first time Maldonado had sent a Red Sox baserunner back to the dugout shaking his head:
But Maldonado doesn't even have to set his feet to nab a runner -- he can do it from his knees with ease as well:
Even when the ball gets away on a wild pitch, Maldonado's strong arm and pinpoint accuracy allow him to catch baserunners that seem guaranteed to be safe:
Sometimes Maldonado's throws down to second base are so good and so quick, the baserunner has to entirely rethink his ambitions to steal, as Joey Gallo learned the hard way:
Maldonado is also quite adept at catching runners at third base as well -- even when the game is on the line:
No, there's no replacing a guy like Salvador Perez. But Maldonado brings a special set of skills that are sure to make Royals fans say "wow!" plenty of times in 2019.
Jordan Shusterman is one half of Cespedes Family BBQ. He enjoys overpaying for Mike Trout in fantasy baseball leagues and convincing the masses that Mike Zunino is good.
Teams in this article:
Players in this article:
Topics in this article: