The Cardinals signed Jordan Hicks ... and it has nothing to do with baseball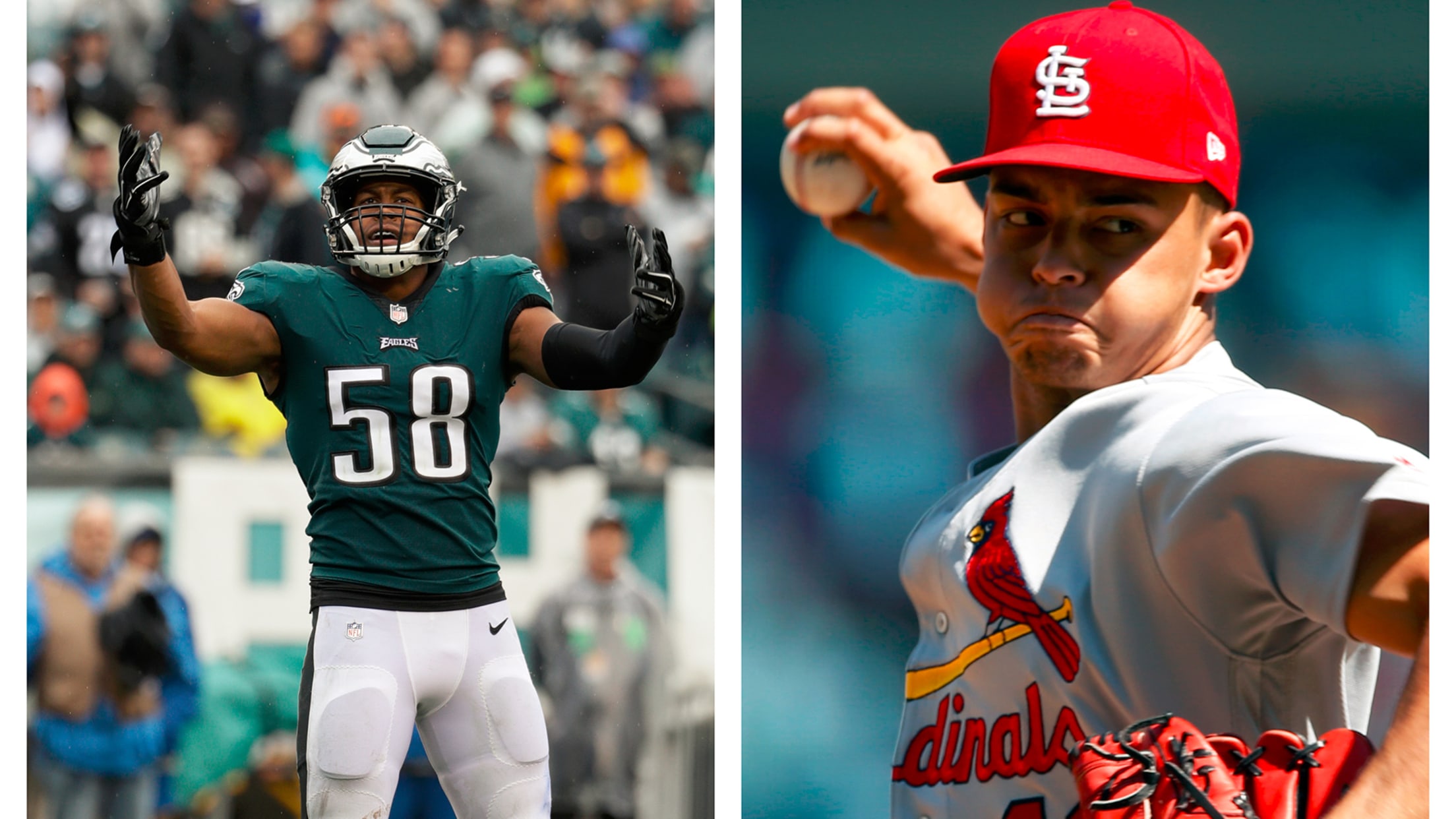 On Tuesday, the Cardinals reportedly signed free agent Jordan Hicks to a four-year, $36 million deal. "Hold on just one second," you say. "I thought Jordan Hicks was already on the Cardinals. Why are they signing him as a free agent?"
You're right to be confused, because it was, in fact, the Arizona Cardinals signing free-agent linebacker Jordan Hicks on Tuesday.
Cardinals land LB Jordan Hicks with four-year, $36M dealhttps://t.co/IfGZRs9zYO

— Rotoworld Football (@Rotoworld_FB) March 12, 2019
Even Jordan Hicks the pitcher was a bit confused by the news at first. But he quickly figured it out, and congratulated his football counterpart on also being a Cardinal.
Congrats brotha👌🏽 @JordanHicks

— Jordan Hicks (@Jhicks007) March 12, 2019
Aside from their sports of choice, however, the Jordans Hicks have plenty in common, even beyond their names and teams. Both were drafted in the third round of the 2015 Draft out of schools in Texas. Baseball Jordan Hicks hailed from Cypress Creek High School in Houston, Tex., while football Jordan Hicks went to the University of Texas.
Despite all those similarities, the differences between the two are profound. One spends his days making and celebrating tackles:
Eagles free agent LB Jordan Hicks plans to sign with Arizona Cardinals per @RapSheet

Eagles are shorthanded at LB @6abc #Eagles pic.twitter.com/4mOnwlWEuj

— Jeff Skversky 6abc (@JeffSkversky) March 12, 2019
While the other is busy blowing opposing hitters away with some 100+ mph heat:
Hopefully this helps clear up any confusion there might have been.
Teams in this article:
Players in this article:
Topics in this article: