Celebrity host Mary Hart did a spot-on impression of Craig Kimbrel in Game 3
The Dodgers had many star-studded faces filling the seats at Dodger Stadium during Game 3 of the World Series, but it was one familiar face that made a big impression ... on Craig Kimbrel.
Mary Hart is a Hollywood celebrity with years of hosting "Entertainment Tonight" under her belt, among other achievements -- but she also does a mean impression of the Red Sox reliever: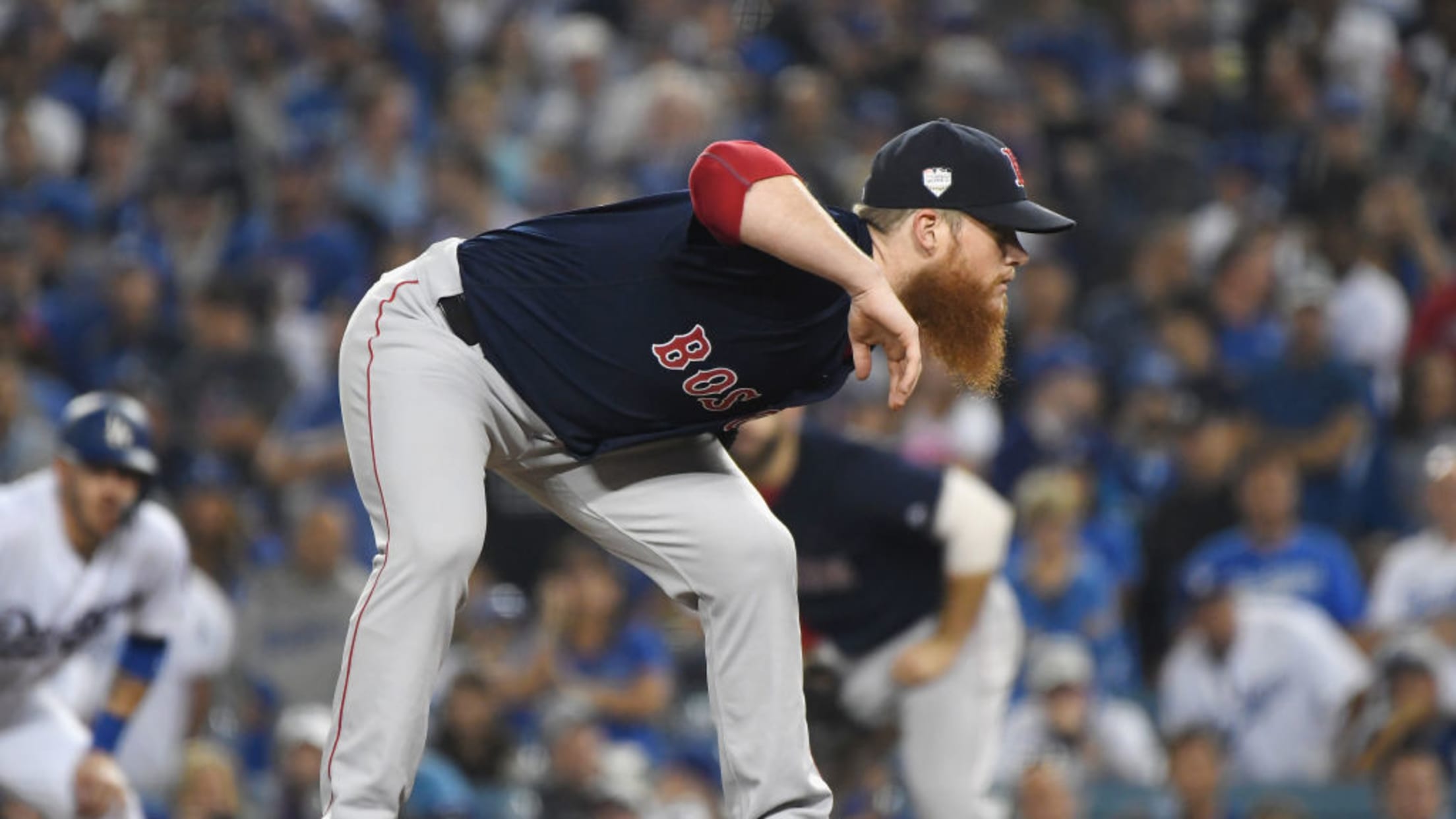 Mary Hart (bottom right)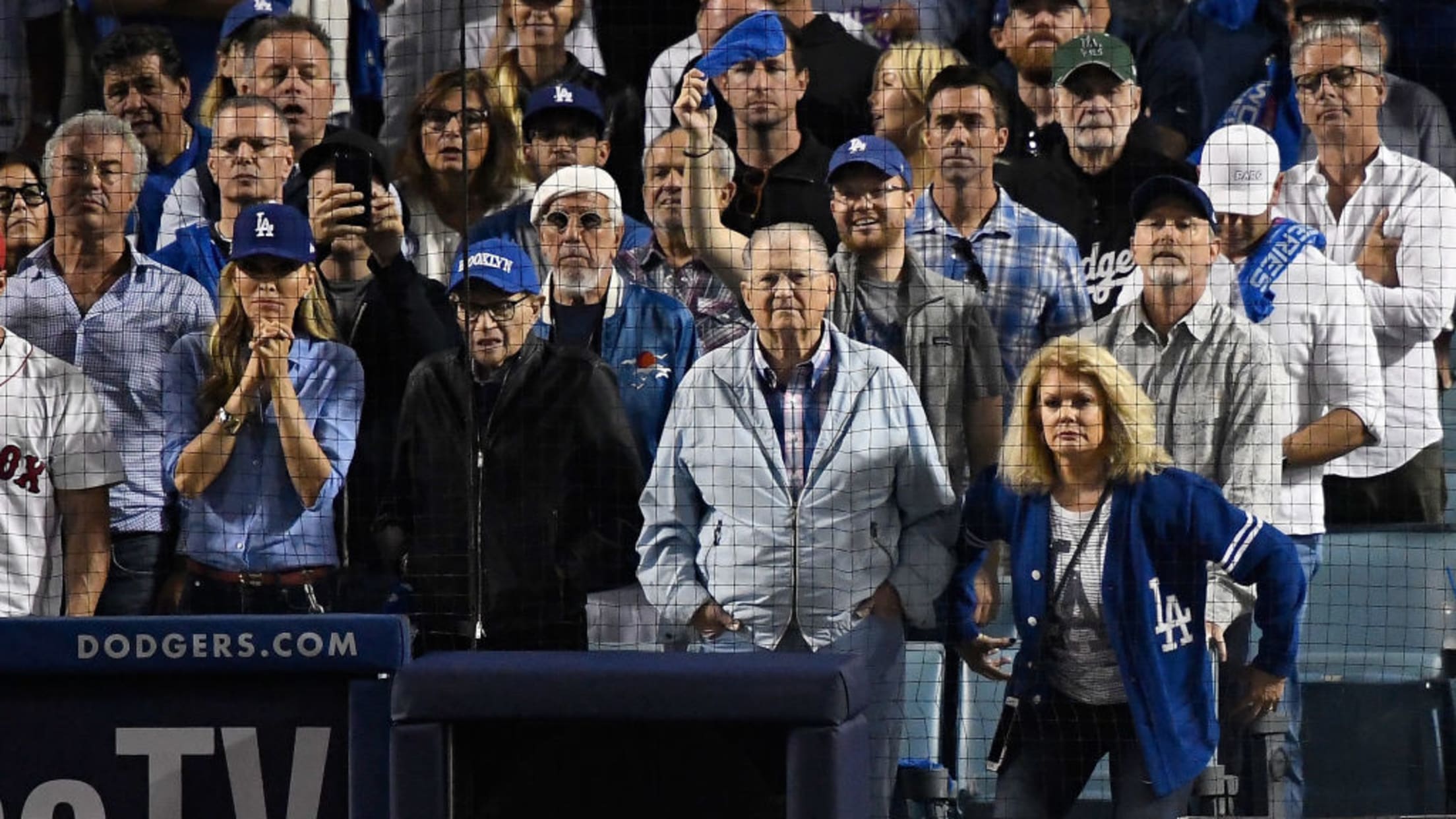 She was front and center on Friday night and in her Dodgers gear, it appeared she was having a great time.
Did her impression make an impact? Maybe. Maybe not. But we all know how Kimbrel's pose looks -- you can't escape it.
Teams in this article:
Players in this article: