May I introduce you to this special Masahiro Tanaka-branded body wash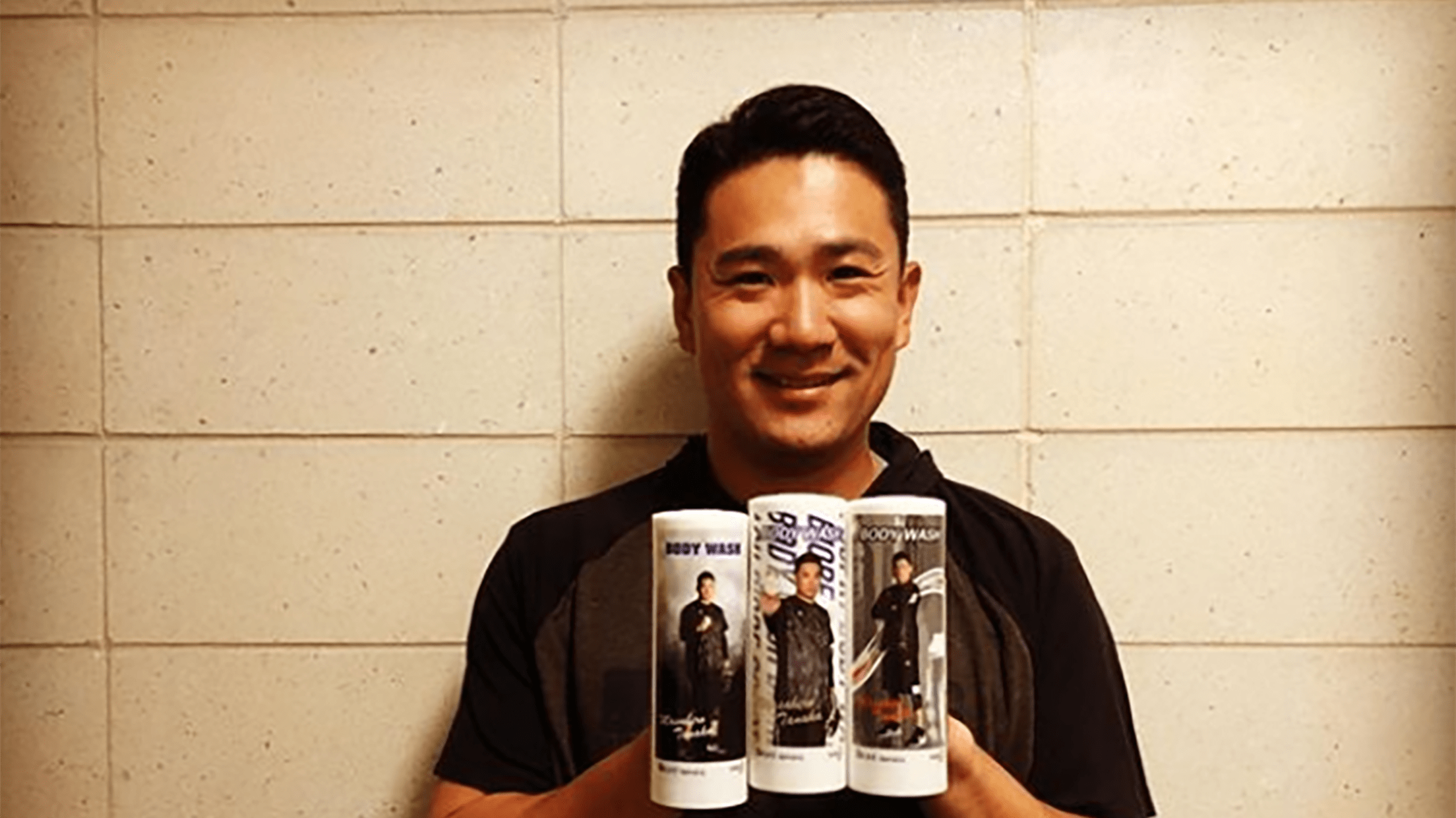 Baseball players have long been used for some truly bizarre promotions, products and advertisements. Hideo Nomo helped shill air conditioners, Frank Thomas came out with his own beer and Wade Boggs wrote his own book of chicken recipes. (If anyone has a spare $75 to lend me, I'd very much like to own this book.)
Add one more to the list: Yankees pitcher Masahiro Tanaka has his very own body wash. Yes, you may not be able to play like a big leaguer, but you can at least smell like one:
Unfortunately, I don't read Japanese, but it appears that these body washes -- along with ones featuring soccer player Shinji Kagawa -- were part of a special promotion held by the Rakuten Golden Eagles of Japan's Nippon Professional Baseball.
Perhaps even better: Tanaka's wife isn't just a fan of the product, but she uses it, too.
Have absolutely zero context on this, but please enjoy this photo from Masahiro Tanaka's wife's instagram. pic.twitter.com/7NVQXGS71q

— Lindsey Adler (@lindseyadler) October 18, 2019
Michael Clair writes about baseball for Cut4. He believes stirrup socks are an integral part of every formal outfit and Adam Dunn's pitching performance was baseball's greatest moment.
Teams in this article:
Players in this article:
Topics in this article: