Sleuths on Twitter discovered that Gary Sanchez stylizes his wristband with customized emojis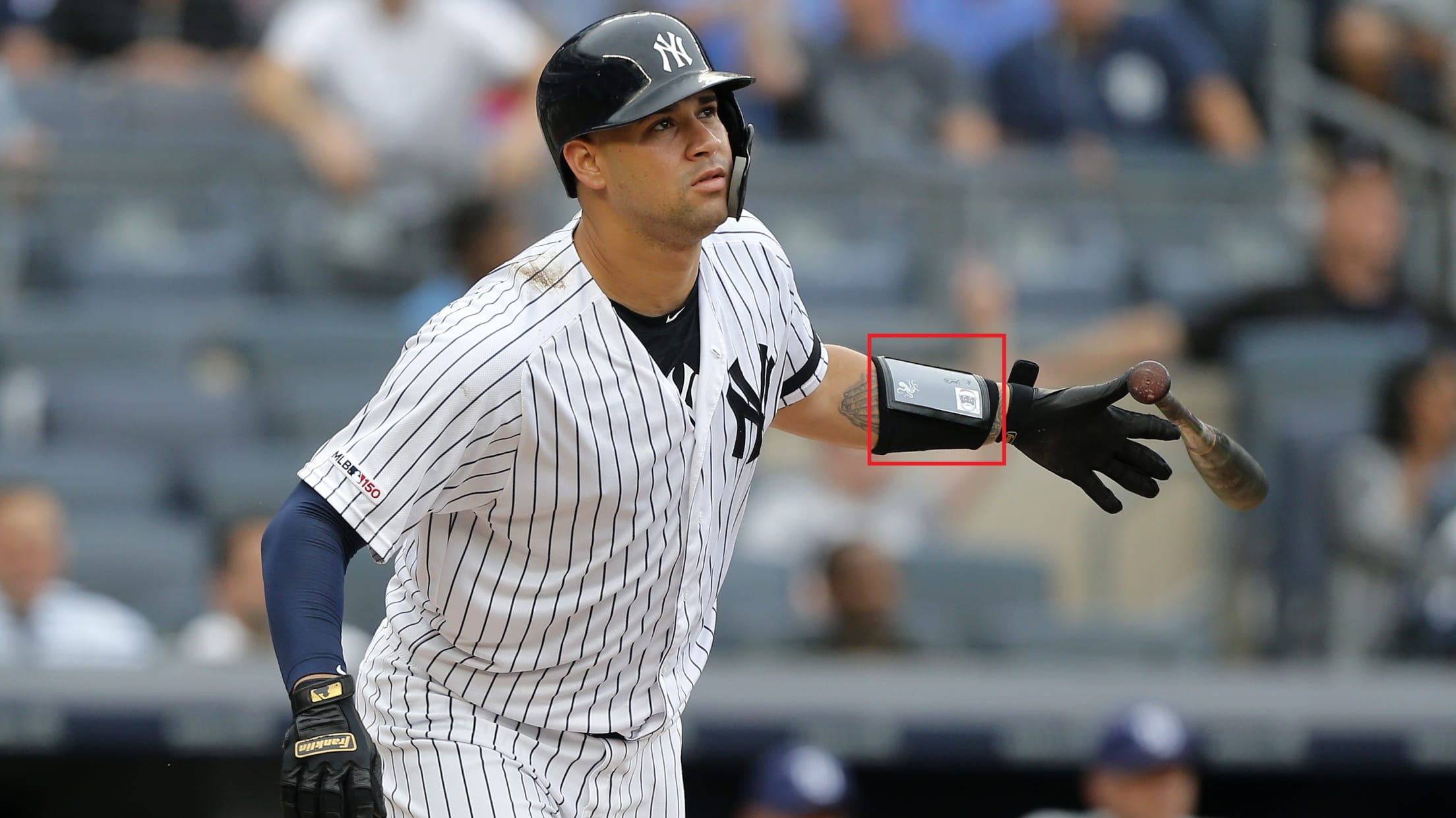 For a few years, shortstop Didi Gregorius had a monopoly on the emoji game in the Yankees' clubhouse. After each win, he would tweet about the victory using unique emojis for each major contributor on the team. In short, it ruled.
Gregorius isn't doing that anymore, but don't fret. It turns out that another Yankees player has taken up Didi's old mantle. We just didn't realize it at the time because Gary Sanchez is much more subtle about it.
Thanks to some excellent investigative work by a couple amateur detectives on Twitter, we learned that Sanchez has customized emojis for pretty much everyone on the Yankees' pitching staff. He has them on his wristband for whoever is on the mound.
Gary Sanchez's wristbands: a thread

Special thanks to @garygoesboom for assistance and inspiration for this thread. Let's begin pic.twitter.com/Rg6QokTsJ5

— Hoodie Gleyber (@HoodieGleyber) June 22, 2019
A maple leaf matches up with Canada's own James Paxton, whereas Sanchez uses a Japanese flag for Masahiro Tanaka.
Japanese flag: Tanaka! 🇯🇵🇯🇵🇯🇵 pic.twitter.com/PJN5De1qKQ

— Hoodie Gleyber (@HoodieGleyber) June 22, 2019
It's not always about countries of origin, though. For Tommy Kahnle, Sanchez has an Eagles logo in honor of the reliever's favorite team ...
Eagles logo: Tommy Tightpants Kahnle! pic.twitter.com/RAHKs5MSvt

— Hoodie Gleyber (@HoodieGleyber) June 22, 2019
... and Sanchez uses a neutral emoji to match fellow righty Chad Green's focused game face.
It's Chad Green. Gary hit his homer in the bottom of the fifth and Green pitched the top of the fifth. Ottavino didn't come in until 2 outs in the sixth.

😐😐😐 = Chad Green
Makes sense since he always has the same facial expression. pic.twitter.com/Qebh48V5YW

— Hoodie Gleyber (@HoodieGleyber) June 23, 2019
Many of Didi's old emojis line up with Sanchez's choices, as well.
The tweets above are just a small sample of the wonderful job done by the original fans. It's easily worth reading the entire thread to see everything they found.
It's great to see that the emoji game is still strong in the Bronx.
Andrew Mearns is a writer for Cut4 whose baseball obsession was born from the shattered dreams of Mike Mussina's perfect game attempt in 2001. He has a startling memory of World Series highlights that barely functions as a party trick.
Teams in this article:
Players in this article:
Topics in this article: