Aaron Judge is coming back and now the Yankees are just ridiculously unfair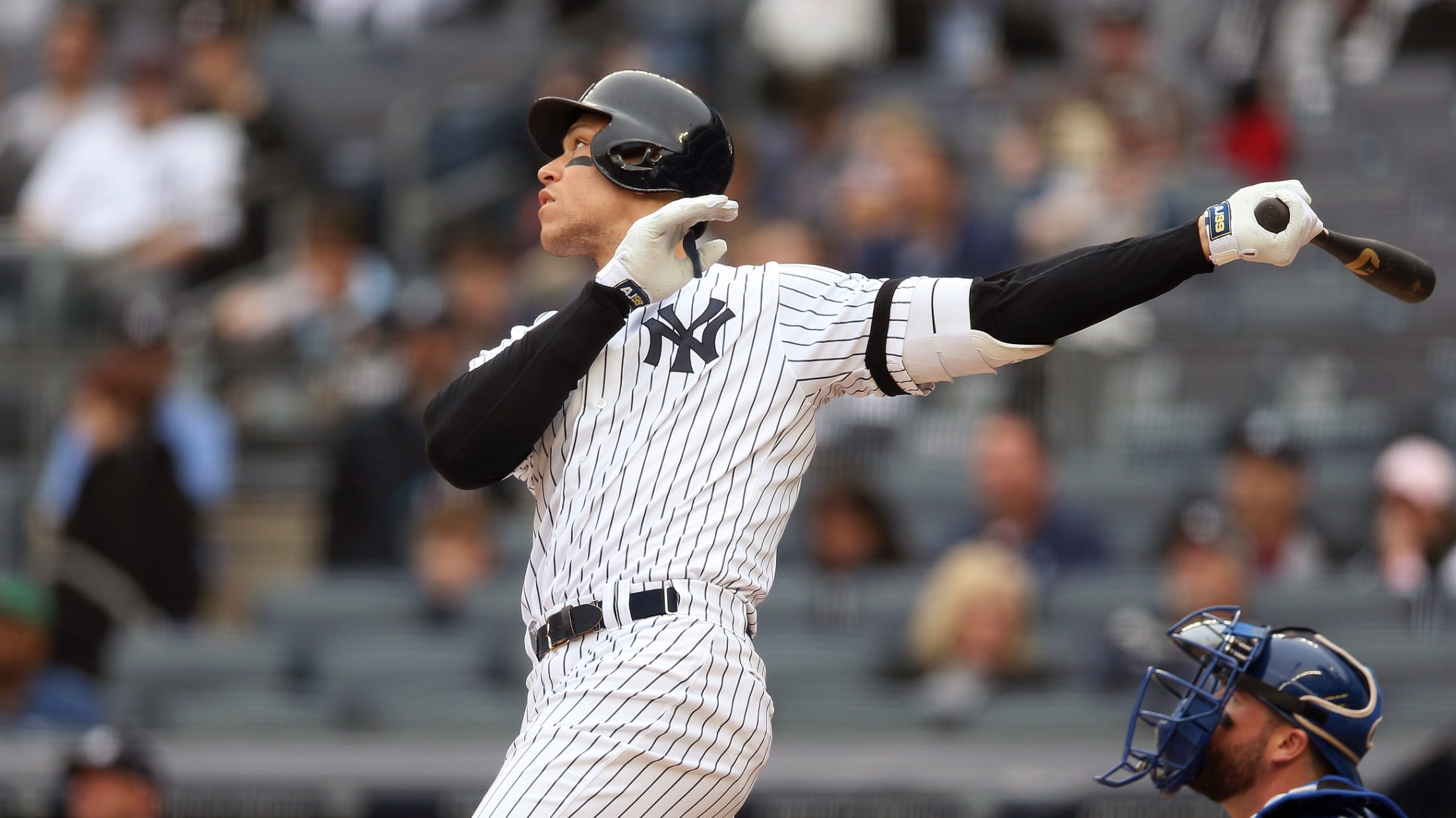 Major League Baseball is supposed to be hard. With a mix of the 750-something best players in the entire world all coming together to square off, it's supposed to be a series of hard fought battles with success and failure forever intermingling.
That's not the Yankees MO. They have 27 World Championships. Last year, they set the MLB record for most home runs. This year, with a roster decimated by injuries -- a full starting lineup that would be the envy of any other club -- they kept hitting dingers. They rushed out to first place in a difficult AL East, ahead of the upstart Rays and the defending champion Red Sox.
That wasn't enough. Earlier this week, they acquired the AL-home run leader in Edwin Encarnacion. He immediately began by smashing homers and showing off his parrot strut.
They activated the baseball-smashing, bicep-flexing giant, Giancarlo Stanton. All he did was pick up three hits with a double on Thursday as the Yankees defeated the Astros -- one of the favorites to represent the American League in the World Series this fall -- to win their sixth in a row.
But they were still missing one piece. One very big piece. A piece that, depending on your angle, can blot out the sun: Aaron Judge. Judge is the star of the city. He's the player whom every young Yankees fan is so hopelessly devoted to that when you ask them "Who's your favorite player," they look at you with blank eyes and sarcastically ask, "Who do you think?" (This has happened three separate times in my real life. I am not making this up.)
And he's back, just in time for Friday's game against the Astros.
Prior to tonight's game, the Yankees returned OF Aaron Judge from rehab and reinstated him from the 10-day IL.

— New York Yankees (@Yankees) June 21, 2019
This is just unfair. This is a team that smashed four homers and scored 10 runs last night without Judge – the guy who set a record for most home runs as a rookie two years ago. They have been, and probably would be fine, without Judge. And Judge hits the ball harder than almost anyone. He hits the ball farther than almost anyone. He is a home run beast, a giant dinger-crushing monster with some of the longest pinstripes in team history.
What hope does the rest of the league have now when the Yankees lineup can't even squeeze all their best hitters into a single lineup? How does a pitcher get any sleep the night before facing the Yankees? Does he dream of rain? Does he dream of food sickness spreading through the Yankee clubhouse?
The team was a frightening Cinderella story a few weeks ago. Then, they added Encarnacion and activated Stanton and the Evil Empire had re-emerged. And now Judge is back. Which means every night is going to look something like this:
Judge is back and the Yankees are so good, and it just may be unfair to the rest of the league.
Teams in this article:
Players in this article:
Topics in this article: