The Yankees are about to become the biggest villains in baseball once again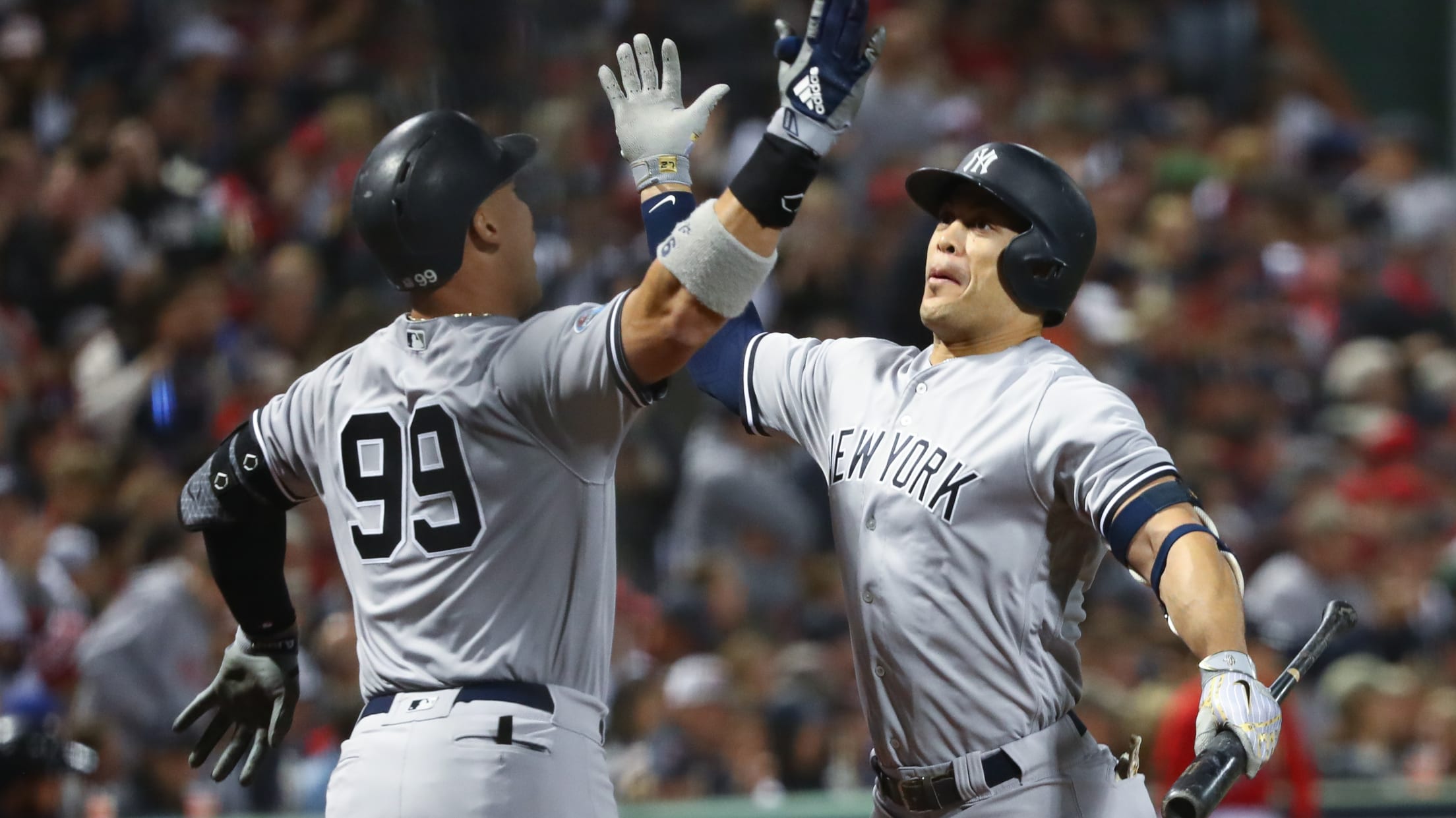 Hey, it was fun while it lasted.
The Yankees entered 2019 looking like, well, the Yankees. They'd won 100 games the year prior. After an exasperating loss to the Red Sox in the postseason, they responded by acquiring star pitcher James Paxton over the winter. And thanks to a lineup full of dinger-swatting giants like Aaron Judge and Giancarlo Stanton, they had a historically terrifying offense: Not only did New York set a new single-season record for home runs in 2018, but the team with the second-highest total -- the Dodgers -- finished closer to 11th than first.
They were going to be good, their ballpark was going to be deafening, and they were going to make the rest of the league absolutely hate them.
And then everybody got hurt. No, seriously: At one point the Yankees had a full starting nine on the injured list, featuring everyone from Judge to Stanton to catcher Gary Sanchez to ace Luis Severino. All of a sudden, one of the most fearsome teams in baseball -- baseball's Big Bad, 27 World Series rings and all -- found itself pencilling names like Mike Tauchman and Mike Ford and Gio Urshela into the lineup. Even the team's broadcasters had a hard time keeping track of who exactly was on the field at any given moment.
But somehow, some way, the team kept winning -- nine out of 10 in late April, then 11 out of 12 in the middle of May. A team full of Triple-A guys and stopgaps kept pulling off the impossible, like some sort of baseball Hoosiers. Urshela had turned into the second coming of Babe Ruth. It was becoming hard to deny: The Yankees, the team with the $213 million payroll, the team that literally trademarked the phrase "Evil Empire", were ... plucky? _Likable_, even?
The Yankees enter Monday with a half-game lead over the Rays for first place in the AL East. And as Tampa Bay comes to the Bronx to start a pivotal three-game series, New York has a message for us all: That whole scrappy underdogs thing was fun, but we're ready to be Darth Vader again.
Sure, it was all fun and games when the Yankees were eking out wins with a ramshackle lineup full of players you'd never heard of before. Now Judge is on a rehab assignment at Triple-A, and Stanton is returning to New York's lineup on Tuesday after doing stuff like this against poor Minor Leaguers:
Giancarlo Stanton just hit a ball that hasn't landed yet. Absolutely demolished. pic.twitter.com/FG3NH5agEa

— David Mendelsohn (@BigBabyDavid_) June 15, 2019
Then, as if that weren't enough, the Yankees went out and traded for Mariners slugger Edwin Encarnacion ... who just so happens to be the current American League home run leader. This is the moment when the mask slips in the horror movie:
Murderers' Row 2019: coming soon. pic.twitter.com/mB3dhbEyKQ

— MLB (@MLB) June 17, 2019
I don't know how it happened so quickly, but that ... sure looks an awful lot like the Yankees we're used to -- i.e., nine players who are a threat to go yard at any moment. If you feel betrayed, well, don't worry; they had us all fooled. But now it's mid-June, and the Yankees are in first place and set to rain home runs on your favorite team's pitching staff. Every story needs a villain.
Teams in this article:
Topics in this article: