Everything you need to know to get up to speed on a wild 2019 season in MLB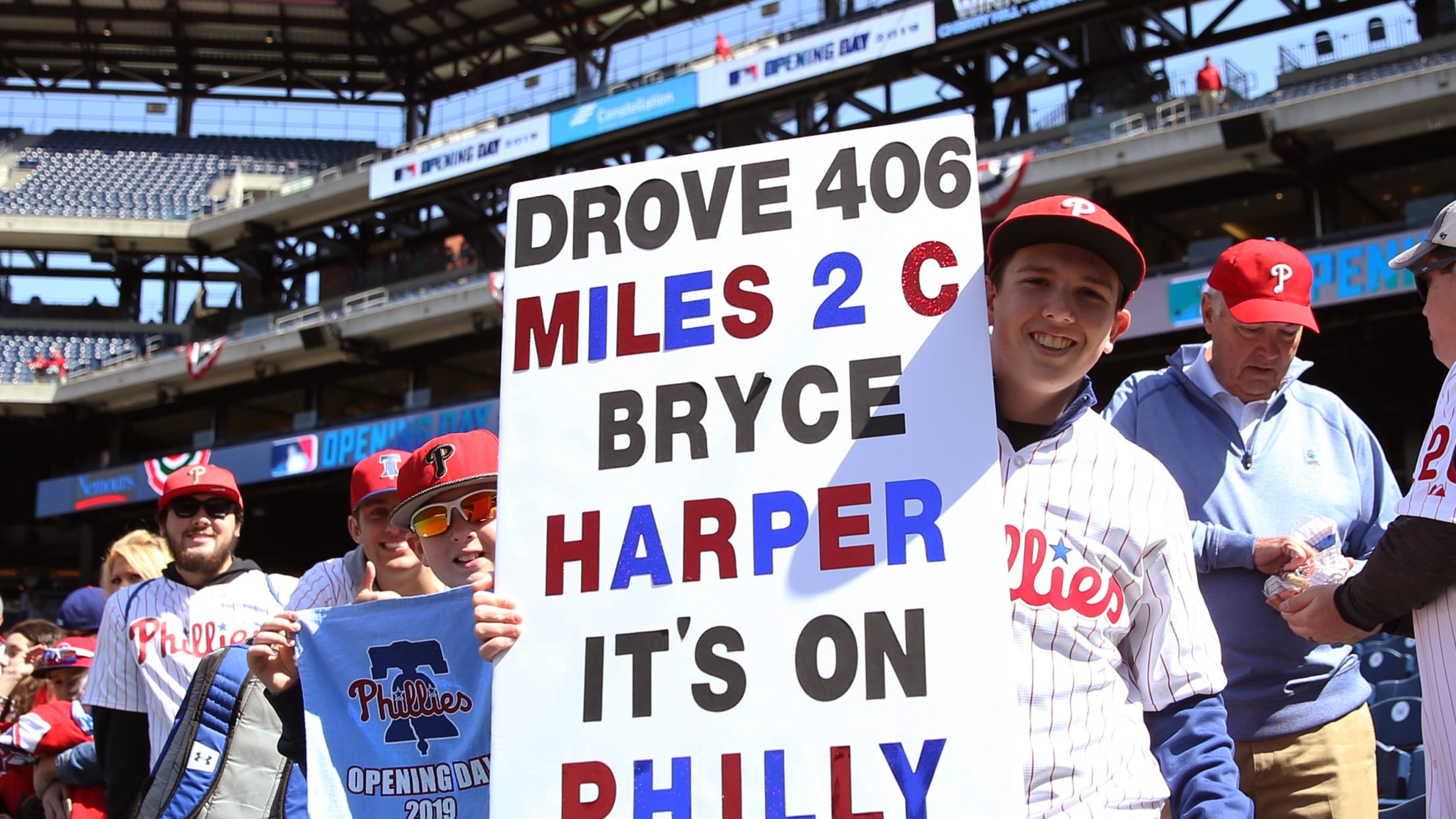 Maybe you were enthralled by Kawhi Leonard's run at the Warriors' throne. Maybe you were caught up in the Blues' Cinderella run to the Stanley Cup. Maybe school's out and you can finally stop worrying about mom and dad making you get to bed at a reasonable hour. Or maybe you just heard about some people launching home runs into the ocean and then talking smack about it and decided that this whole bat and ball thing seemed kinda cool.
However you spent your spring, if you're looking to jump into Major League Baseball this summer, I'm here to help. Let's run down everything you need to know to get caught up on one of the wildest seasons in recent memory.
OK, let's start with the basics: Who have been the best players in baseball this year?
We need to start with two names: Christian Yelich and Cody Bellinger. Yelich was named MVP of the National League last year, carrying the Brewers to within a game of the World Series thanks to one of the most outrageous clutch performances in sports history. All he's done for a follow-up is hit .345 and lead the NL in home runs and steals. Families name their pets after him. Fellow MVPs want to be near him. Crowds gather just to watch him crush a beer.
In Wisconsin MVP's crush beers. @ChristianYelich | #FearTheDeer pic.twitter.com/qTnMl4K3eN

— Milwaukee Bucks (@Bucks) May 24, 2019
But if you think he's going to waltz to another MVP Award, Bellinger has other ideas. He's nipping at Yelich's heels in just about every category, and there's nothing on a baseball field that he isn't awesome at. He launches dingers. He can field seemingly every position. His arm is ... well, just look at what his arm is:
CODY JAMES BELLINGER, YOU ARE RIDICULOUS. pic.twitter.com/OD7zfOAgzH

— Los Angeles Dodgers (@Dodgers) May 28, 2019
Watching these two duke it out to see who earns the title of best player in the NL will be a whole lot of fun. And, of course, we haven't even mentioned quite possibly the best player of all-time.
Wait, seriously?
Mike Trout is so good that the Angels handed him a 12-year, $430 million contract just prior to Opening Day. Sure, that sounds like a lot -- like, "greater than the entire budget of Avengers: Endgame" a lot -- until you consider that at this point the only question is whether or not he'll have a better career than Babe Ruth.
Got it. But what about Bryce Harper and Manny Machado? Weren't their free agencies a huge deal?
Harper wound up signing a 13-year deal with the Phillies that nearly caused the city of Philadelphia to spontaneously combust. Things started out great: He endeared himself to the home crowd, he homered in his first homestand and he even brought a bunch of his new friends down to D.C. to exact sweet, sweet revenge on his former team, the Nationals.
Bat flipping season is the best time of year. #LetTheKidsPlay pic.twitter.com/05LQ9WVauw

— MLB (@MLB) April 3, 2019
Since then, it's been ... up and down. Harper started slumping, and because this is Philly we're talking about, that led to some booing. Rather than deter him, though, it's only made him more determined to win over his new home. The Phillies are just 1 1/2 games back of the Braves in the NL East, and all we can say for sure at this point is that, one way or the other, there will be fireworks.
As for Machado, he's struggled a bit, possibly because Atlanta's mascot swindled him out of $300 million.
... that's a joke, right?
At the risk of abetting any more financial crimes, is there anyone else I need to know about?
The rookies are coming for us all, for one thing: Mets slugger Pete Alonso is second in the Majors in home runs and doesn't care who knows it, Braves third baseman Austin Riley is off to the best start in franchise history and Fernando Tatis Jr. is both very good at baseball and a walking thirst trap. Then there's Vlad Guerrero Jr., one of the most anticipated prospects in baseball history whose debut took over Toronto and who is now terrorizing MLB pitching at 20 years old.
Not to mention the usual cast of stars like reigning AL MVP and star bowler Mookie Betts.
What about teams? Who has a shot at making the World Series?
The Dodgers and Astros have taken commanding leads in the NL and AL West, respectively -- but other than that, your guess is as good as mine. The Yankees have battled through a flurry of injuries to find themselves neck and neck with the Rays in the AL East, while Boston, the defending champ, lurks a few games behind. Meanwhile, the Cubs and Brewers look set to run back last year's most thrilling pennant race one more time.
.@JAguilarMKE has a message for the Cubs 😂 pic.twitter.com/0LCzw5tcQi

— FOX Sports Wisconsin (@fswisconsin) September 30, 2018
So what you're saying is that it's going to be stressful?
Extremely.
Oh good.
If it helps, there are also hugs.
I'm a little bummed that I'm just starting to pay attention now. What are the coolest moments that I've missed so far?
BEEF, BEEF, BEEF.
Why are you chanting beef at me.
Sorry, but if there's been an overarching theme of this season so far, it's that Major Leaguers can't stop owning each other. Derek Dietrich hit a ball into the river, admired hitting a ball into the river and touched off a fracas at PNC Park. Bryce Harper's return to D.C. was like something out of a WWE broadcast. Max Muncy launched a thousand custom T-shirts by telling Madison Bumgarner "If he doesn't want me to watch the ball, go get it out of the ocean."
Everybody's feisty, everybody's expressing it and it's made this season so, so much fun. Well that and the fact that people are hitting the ball 470 feet every other day. Strap in.
Players in this article:
Topics in this article: