The only competition for Mike Trout at this point is baseball history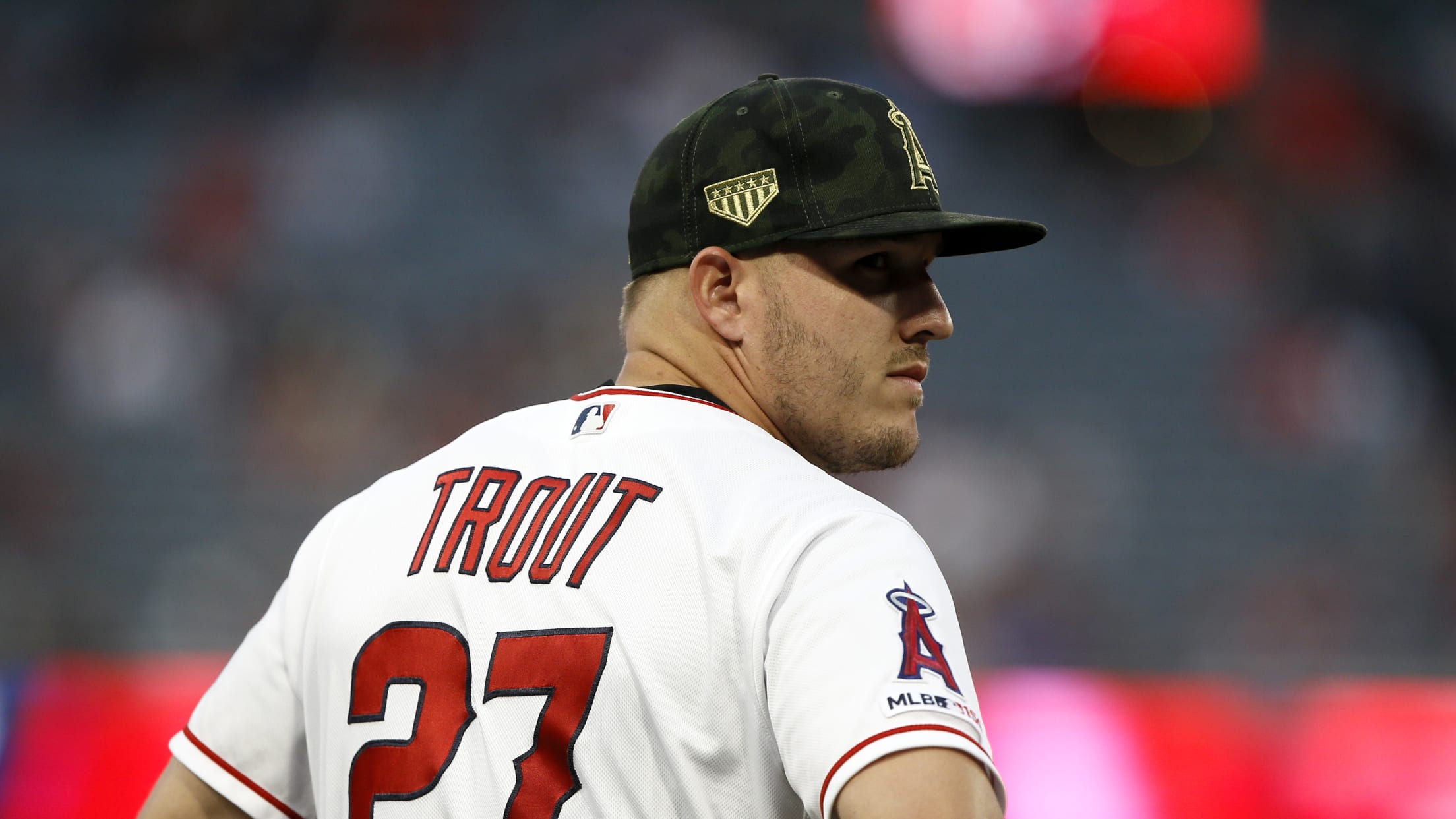 There are some things in life that will always be. Clouds in the sky, dirt on the ground and Mike Trout being perfect at the game of baseball.
Every year, including this one, there are players who are hyped as being the stars of the league. Can Christian Yelich win his second MVP in a row? Will Cody Bellinger hit .400 like the great Ted Williams once did? Look at how awesome Vlad Guerrero Jr. is! Is Max Scherzer still the greatest pitcher in the world?
But then there's also Trout, out in Anaheim, Calif., quietly playing at a level high above everybody else.
The Angels superstar is so good, and has been so consistently good over the last seven seasons, that it's become almost uncool to talk about. It's like: Of course Mike Trout is the best, so let's talk about who's the best among these other guys.
With Trout, there are no highs and lows, no cheers and boos, no hot streaks and slumps, no controversy. There are only highs. There's nothing to not cheer about. He's on one, career-long hot streak.
He's literally the guy you create in MLB The Show to take your team to World Series glory. To break every single baseball record known to man. His power, his hitting, his arm, his fielding and his speed combine for a full-blown package nobody else has. He's 27 years old, he's won the MVP twice and could've, probably should've, won it five other times.
There's no real current competition for Mike Trout and where he is at this point in his career. He's Major League Baseball's best player and it's been that way for nearly a decade. Yelich and Bellinger are making their case for that crown just like so many contenders before them, but Trout is, and has been, in an entirely different place -- in his own baseball heaven, diving over walls, crushing dingers and making fans' years with his superhuman abilities.
The only true competition, the only real battle Trout is up against? Baseball history. He'll likely surpass Derek Jeter, Carlos Beltran and other baseball legends in career value this season. He's already halfway to baseball's vaunted 500-home run mark, and nobody has gotten to that mark like he has.
Mike Trout's career through 250 HR:
.306/.418/.574/.992
250 HR
195 SB

Everyone else in history who had that career:
(Nobody)

(Did it with even 100+ SB: Ruth/Gehrig/Hornsby)

— Jayson Stark (@jaysonst) May 19, 2019
He's not even 28 yet, and he's proven just about everything a player can prove. There's only one real question left: If he avoids serious injury, can he be the greatest who's ever played? He's competing against the history of an entire sport. He's trying to become one of those mythical baseball heroes -- a Babe Ruth or Willie Mays, someone who comes to represent something bigger than just numbers and on-the-field feats. Someone whom people talk about 100 years from now.
So, if you're not watching or thinking about him now, you should, but it's probably OK. You, along with your grandchildren's grandchildren's grandchildren, will hear about him all the time for future generations to come.
Teams in this article:
Players in this article:
Topics in this article: